PROJECT CONCEPT

HIGHEST SKY LOUNGE IN ASOKE - NANA
HIGHEST SKY LOUNGE IN ASOKE - NANA
At 52nd floor: the sky lounge with a 360-degree circle sky city view. Skywalk mirror pathway at the central of the building. also with the sky bar and hang-out space.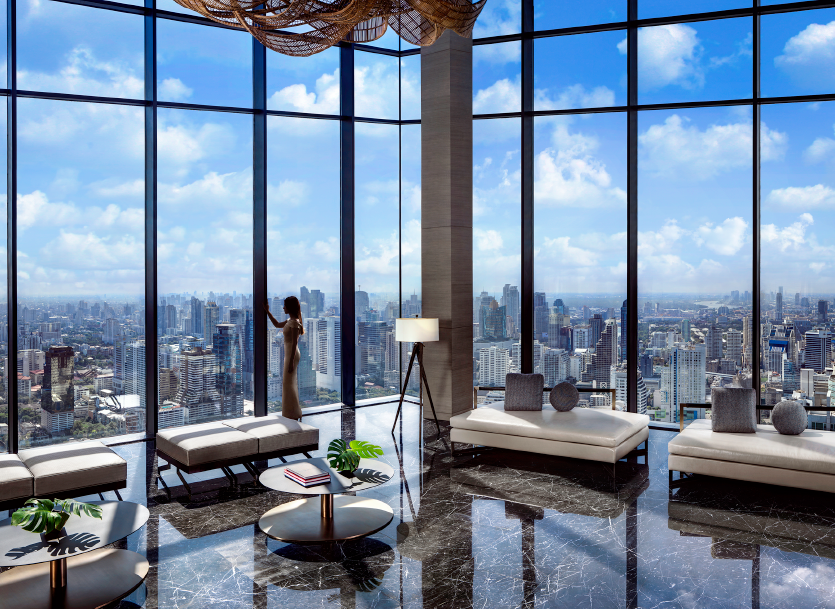 Aqua Music System
SAVE THE WORLD WITH CLEAR WATER SYSTEM
INSTEAD OF LETTERING THE USED WATER GO TO WASTE. WE RECYCLES AND REUSES THE RECLAIMED WATER TO REPLENISH THE GARDEN OR FOR CLEANING WHICH IS NOT ONLY RELIABLE, COST EFFECTIVE BUT ALSO A STEP TOWARDS SAVING THE WORLD.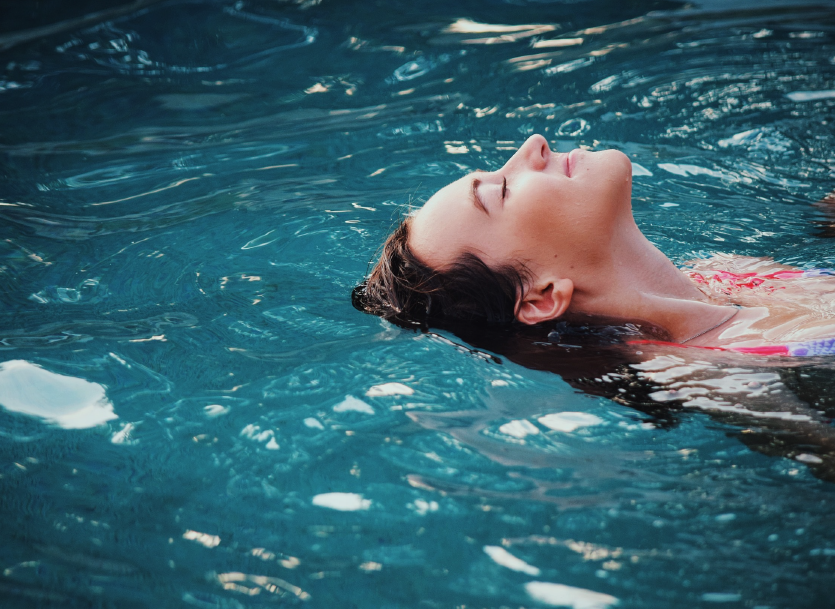 Breezy Corridor
Easy Breezy at Lobby
Our spaciest lobby is located at 5th floor with Pre - Cooled fresh air system and Odor Ingress prevention system at corridor.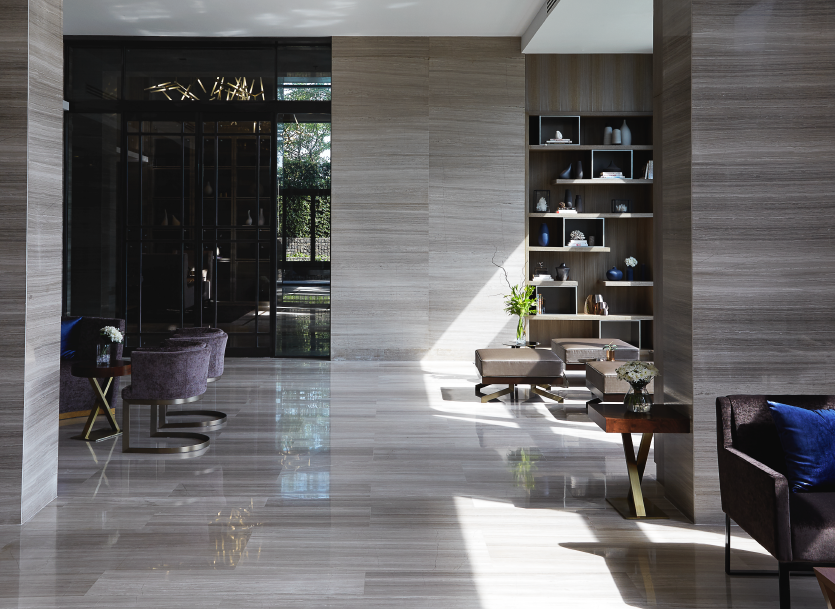 GALLERY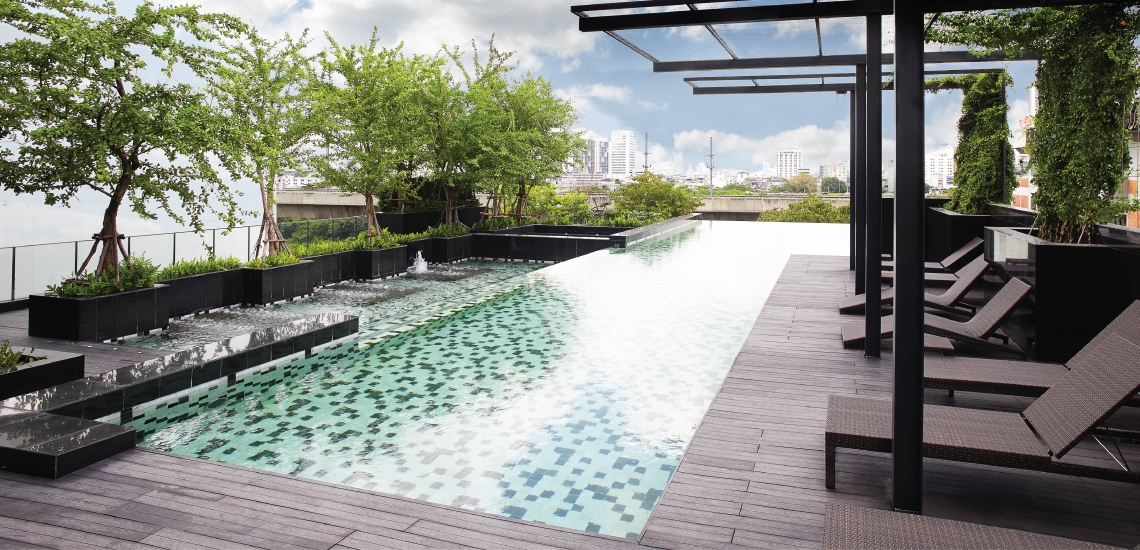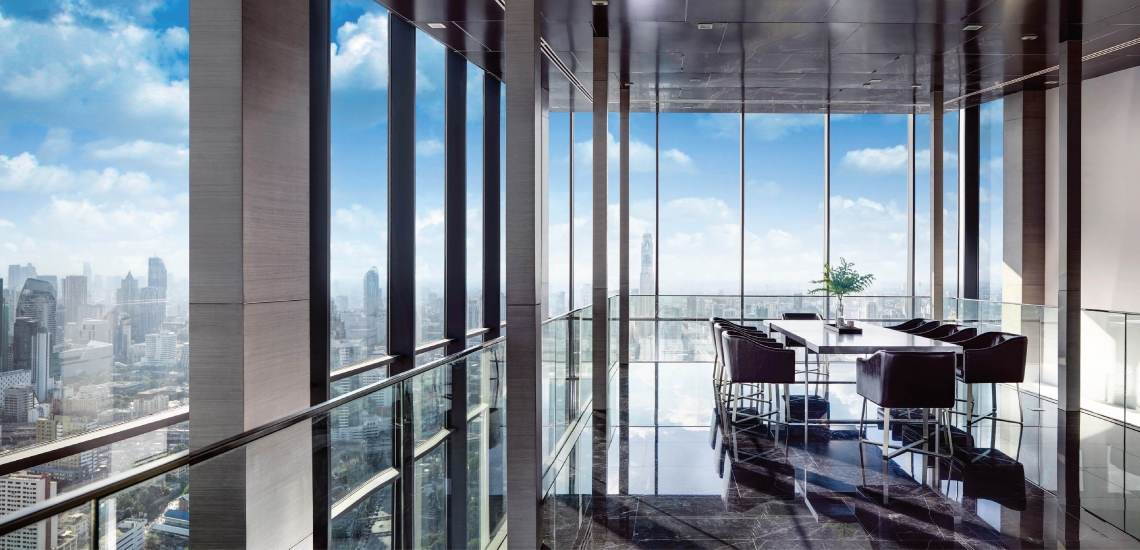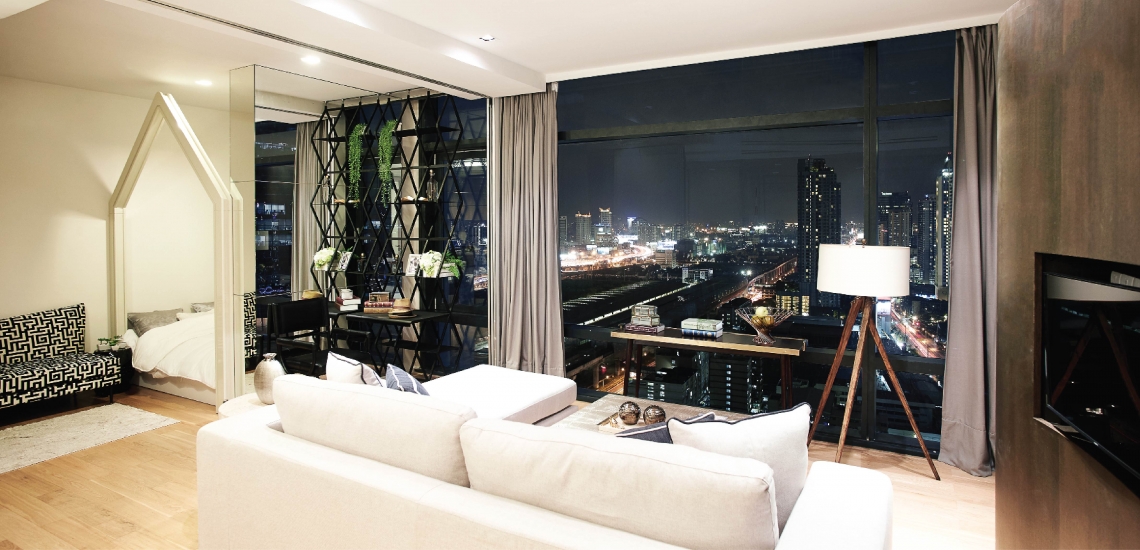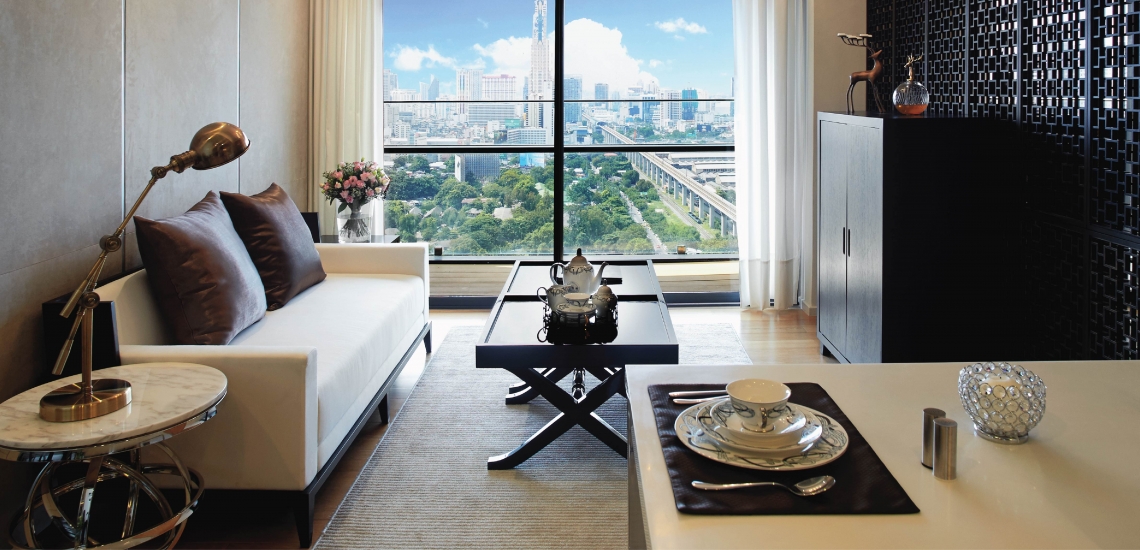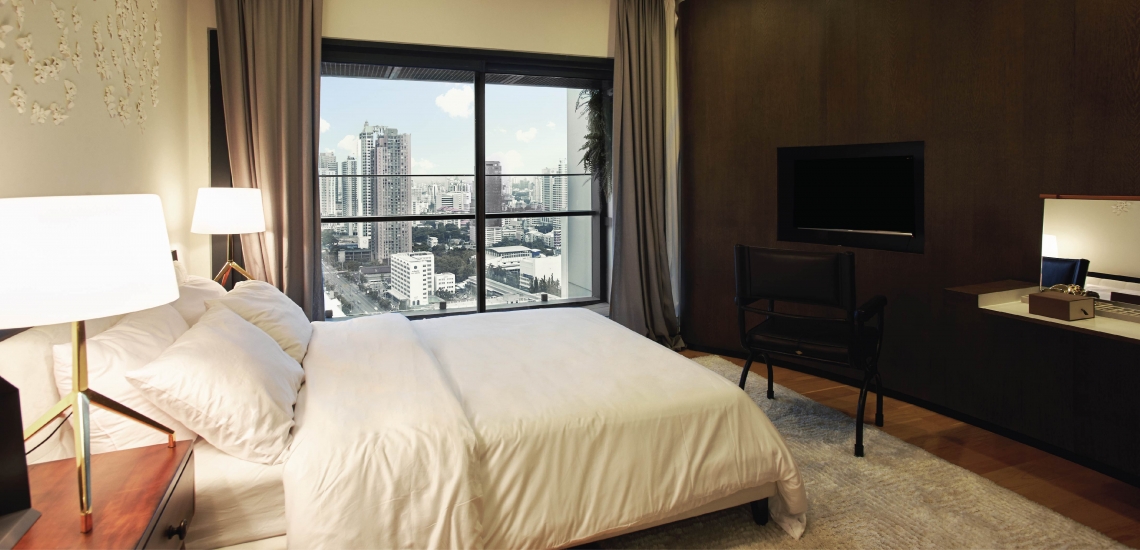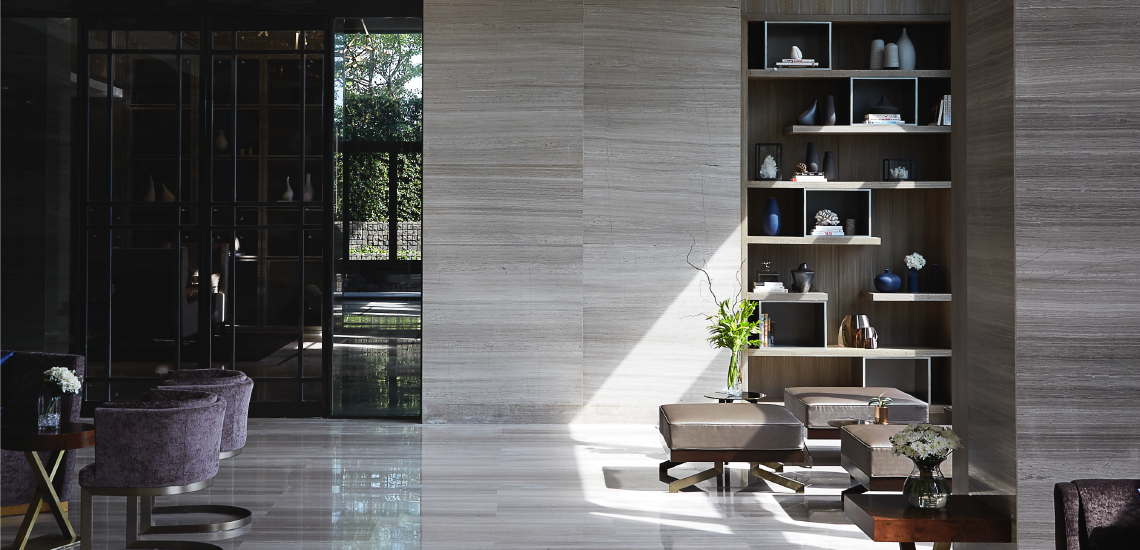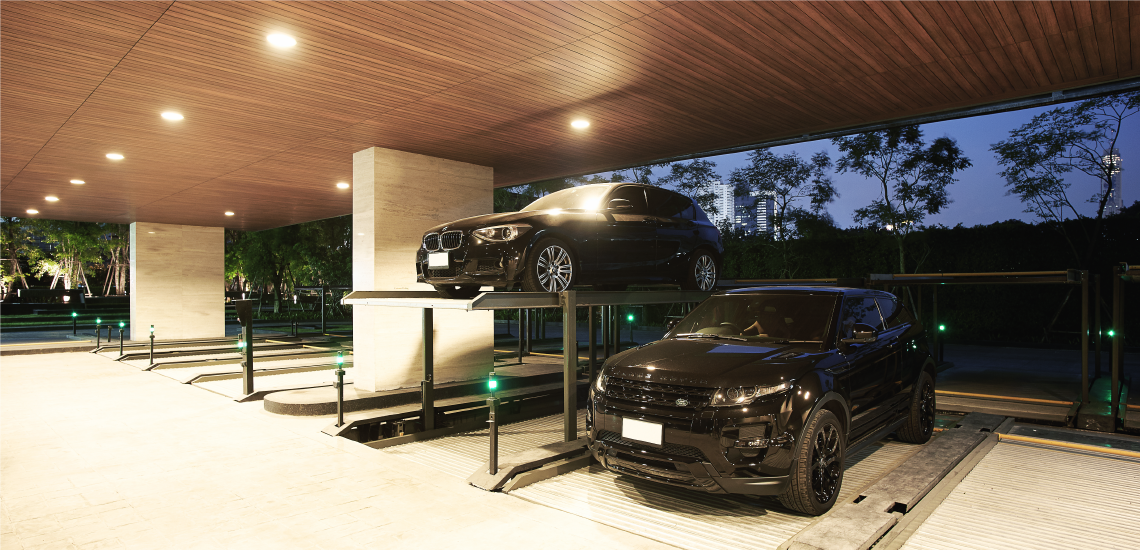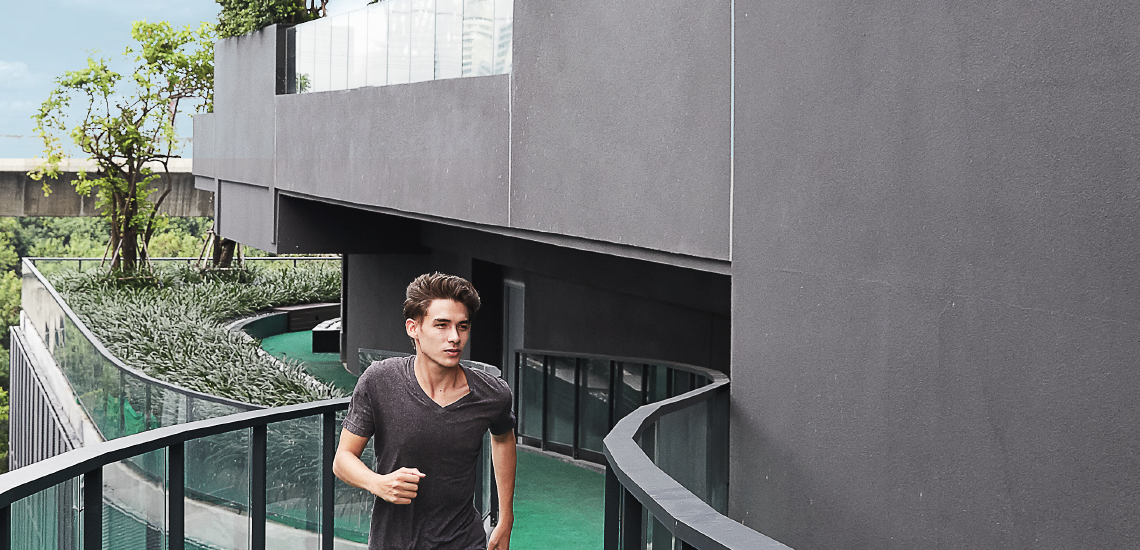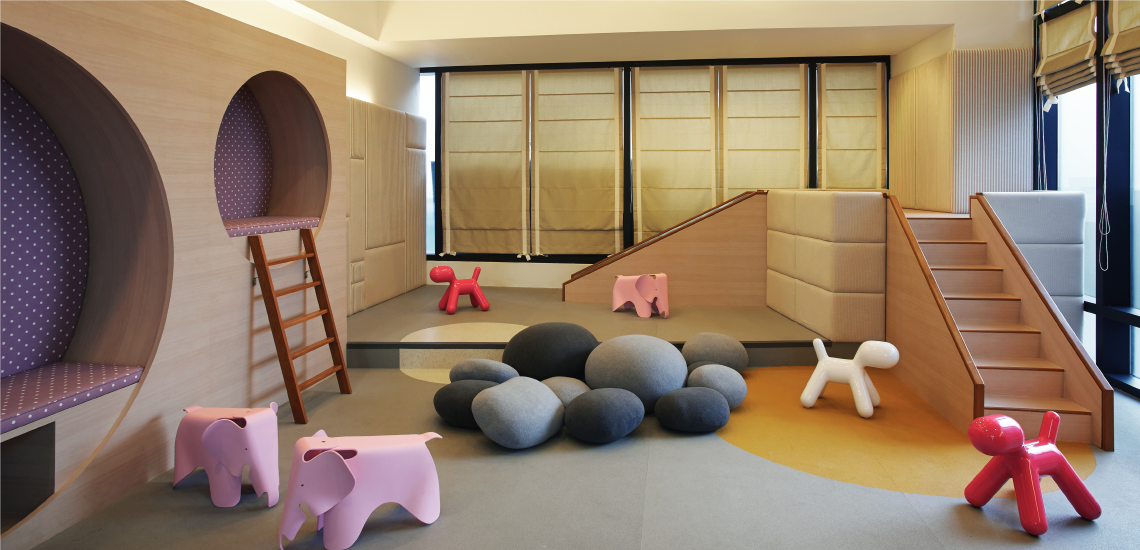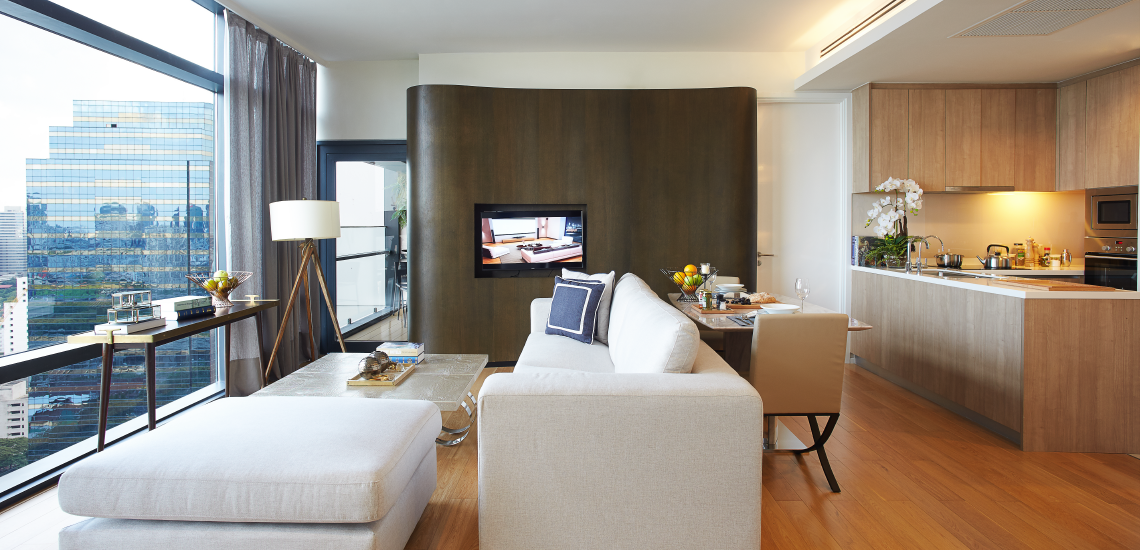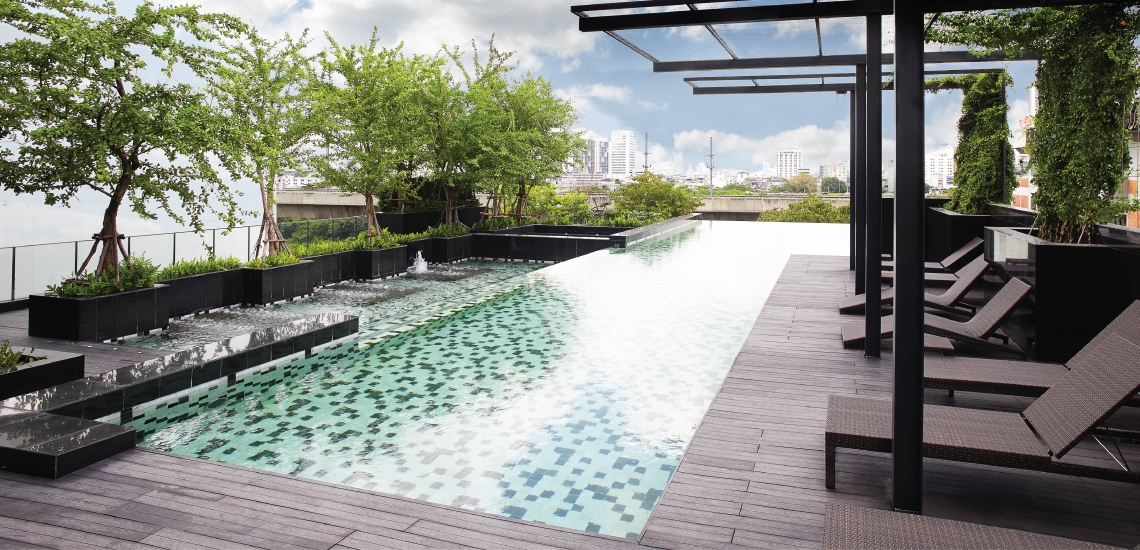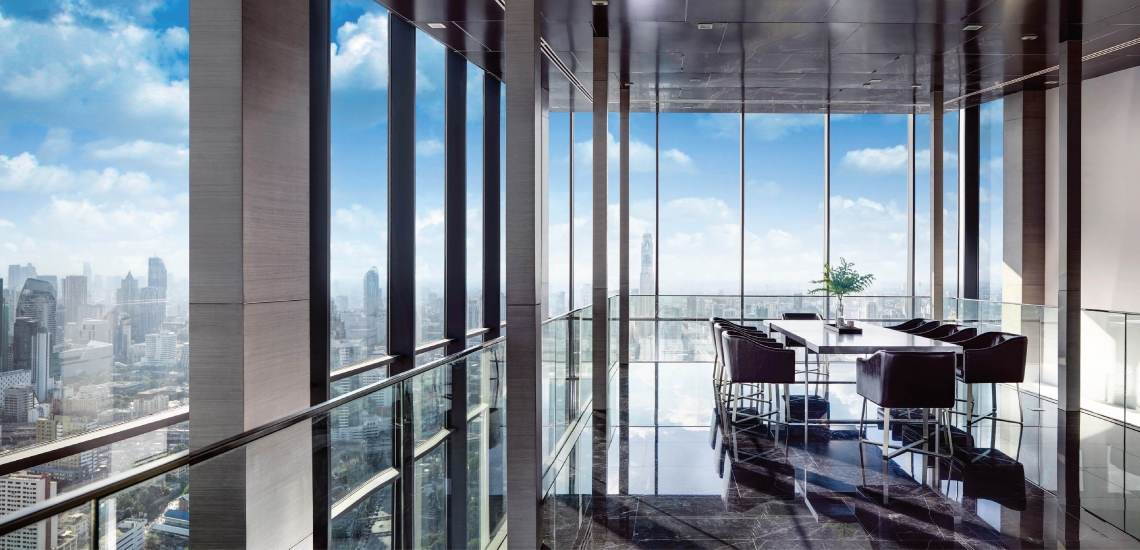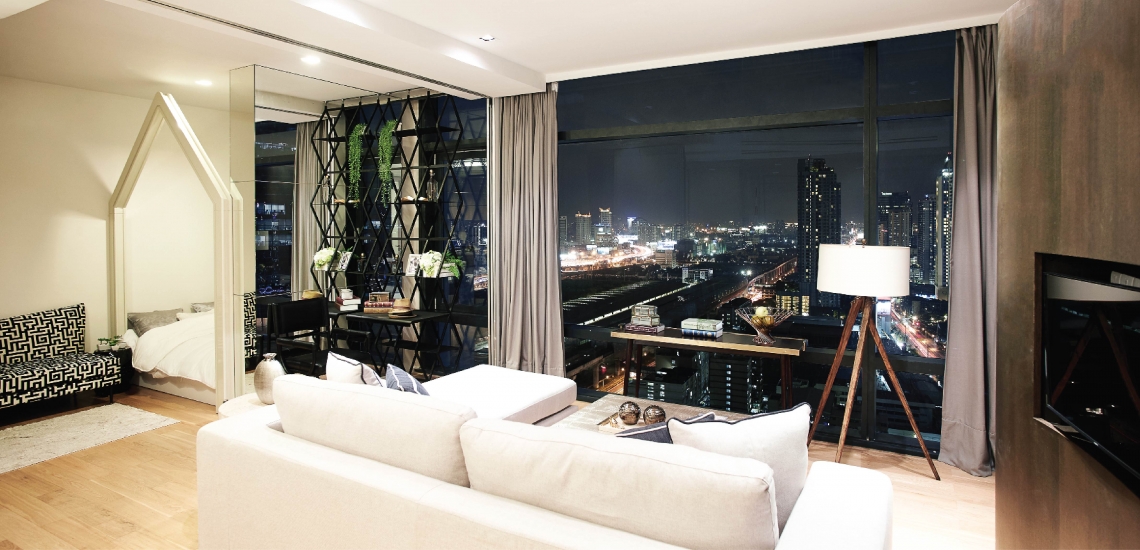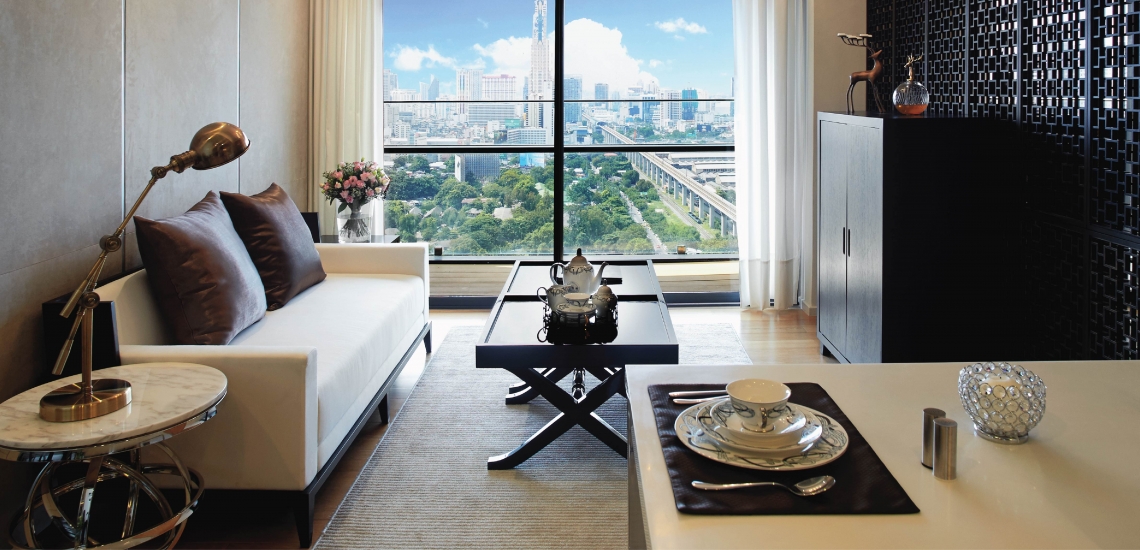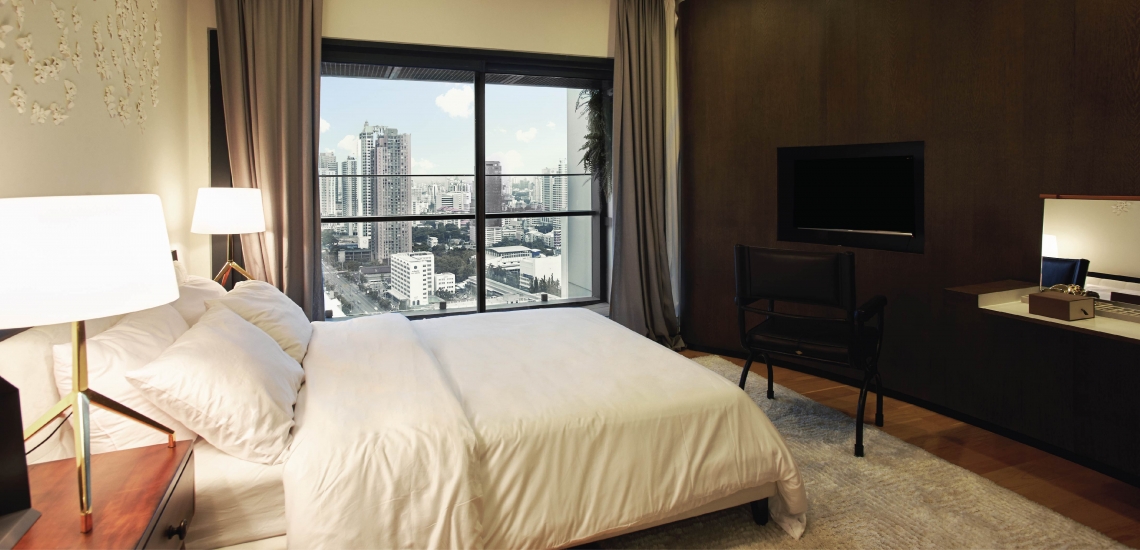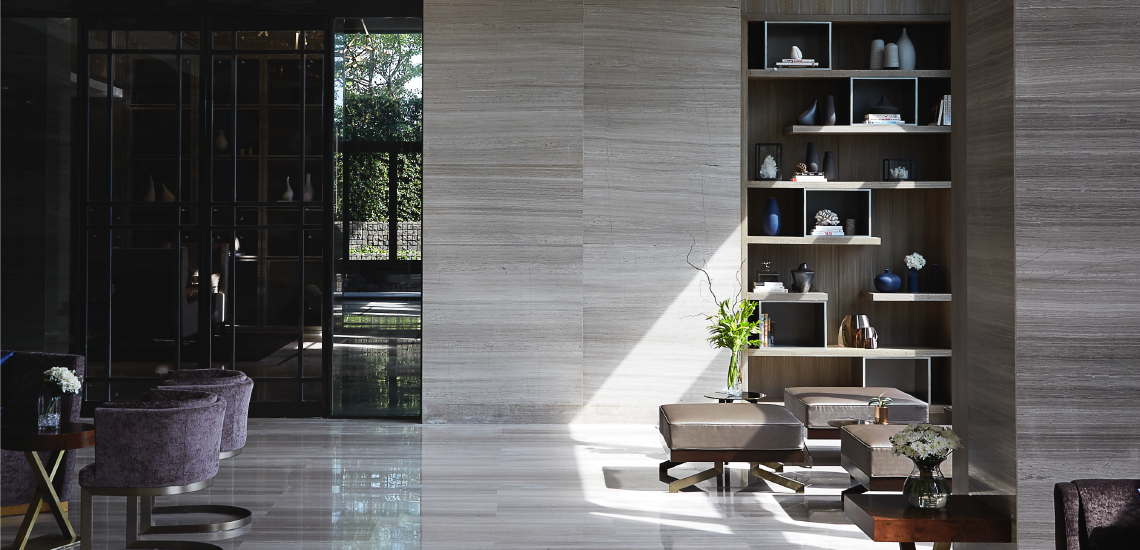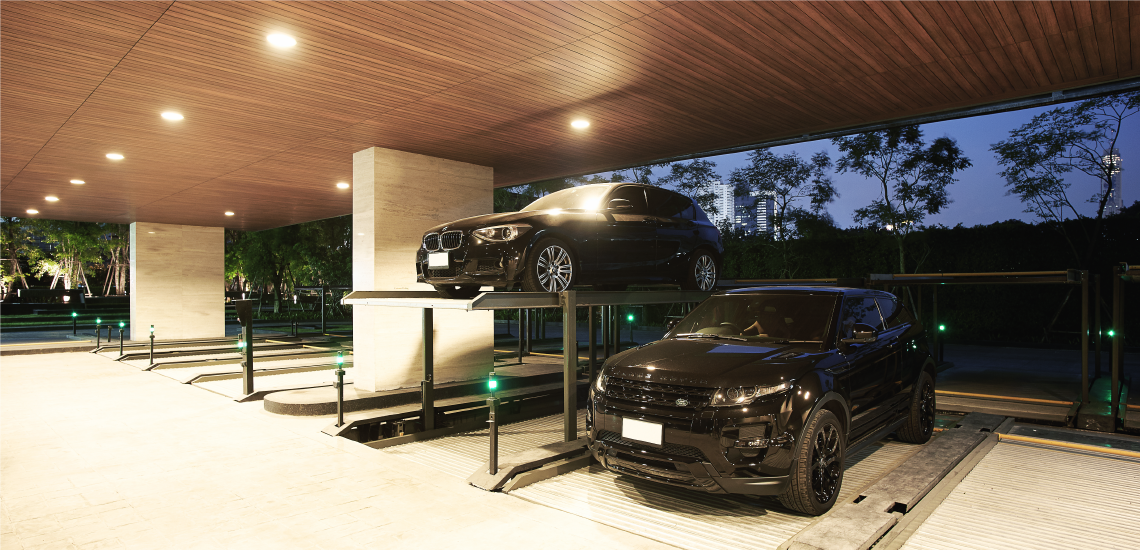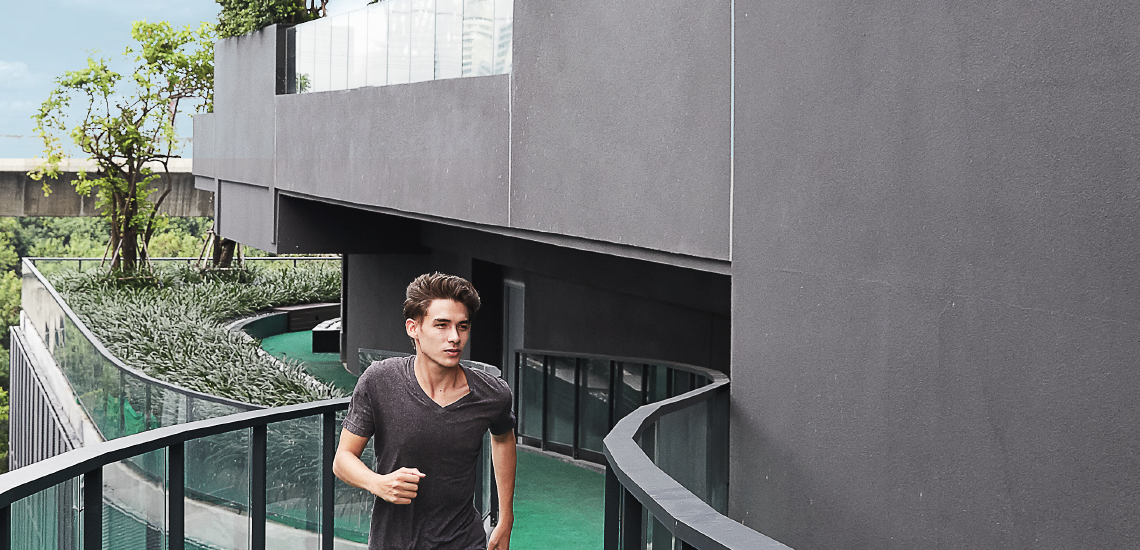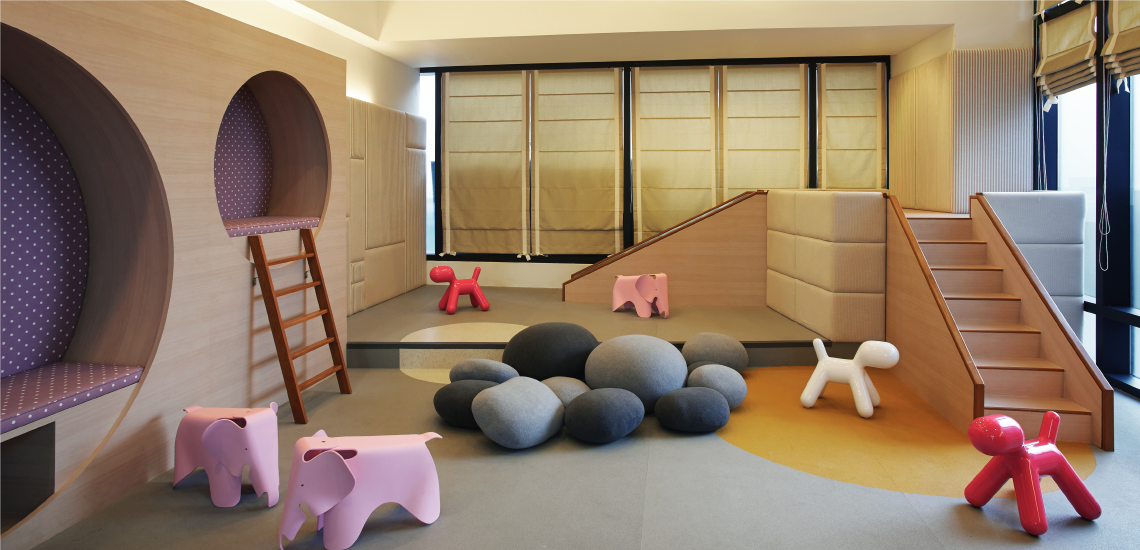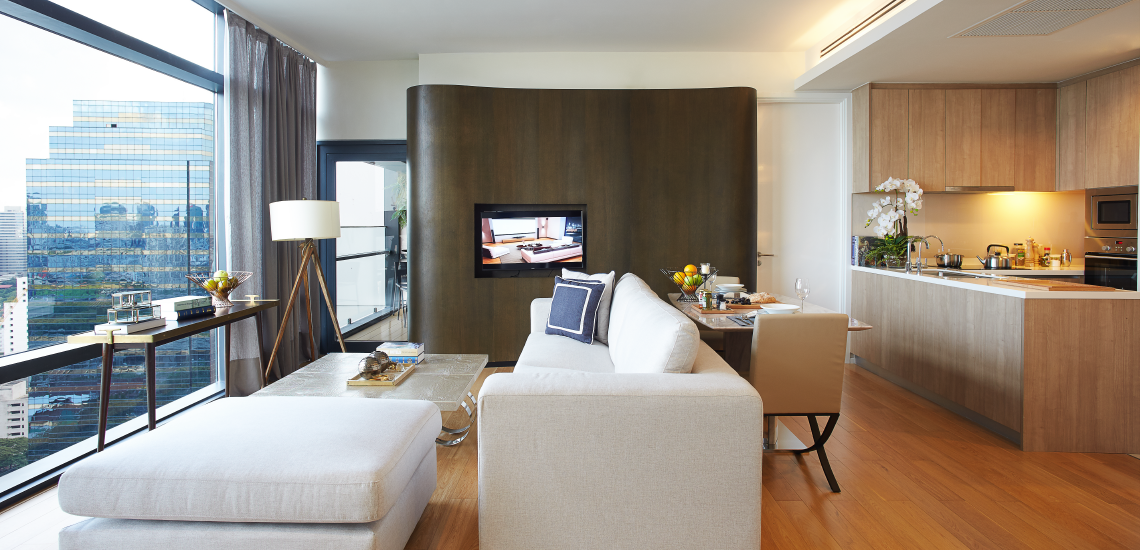 REGISTER

REGISTER NOW FOR SPECIAL PRIVILEGE

Project Info

Product Name
: Circle Living Prototype
Location
:1545 New Petchburi Road, Makkasan sub-district, Ratchathewi district,Bangkok, Thailand
Land area
: 4-1-27 Rai
No. of building
:1 residential condominium tower
No. of floor
: 53 floors
No. of unit
: 466 units
Total No. of car park
: 368 parking spaces with keypad-operated entrance – exits and car park
area
Project Feature
1. Solar Panels
- We use solar panels that can generate electricity to use in common area.
2. Heat Recovery System
- Heat from air-conditioning that could generate heat up to 60 degrees is converted to pre-heat water for residents.
3. Recycled water for irrigation
- Household wastewater is treated in septic tank before routing through three separate types of filter; multi-filter, carbon filter and micro filter. Recycled water is then used for irrigation. This system can approximately recycle 60 cubic of water per day which reduces water consumption by 13%. In 10 years the amount of water we would have saved is equivalent to 100 Olympic sized swimming pools. It also helps to reduce draining wastewater into public watercourses.
4. Central Drinking Water System
- We use the best filter system at 0.01 micron which is above the standard filter of 0.02 micron. This prevents 99.99% of virus and bacteria, and ensures purified water in the system. We also use PPR water pipes which are stronger than PVC pipes.
5. Oxygen Garden
- We address the importance of green space in our project by providing conjoined green spaces in all areas of the project. Younger generation residents will be able to see plants growing that are rare in the city.
6. Double-Glazed Façade
- Our glass façades are made of 3 layers of heat strengthened glass which is 3 times stronger than regular glass. It also insulates the building which results in saving about 40 KW of electricity per sqm.
7. Swimming Pool with Green Concept
- Our swimming pool uses UV sanitisation filtration system to help reducing chemicals usage in water.
8. LED
- We use LED light bulbs instead of fluorescents, which saves up to 40% of electricity, or equivalent to 550,000 units per year.
9. Elevator with Green Technology
- The elevator has been set to use its power level that suits users' total weight on each trip.
10. Movable Partition Wall
- Our partition wall can be moved to allow freestyle partition, which helps reduce energy consumption from air-conditioning in unnecessary areas. It also filter off approximately 45 decibels. When opening, it creatively transform rooms into one bigger space with none possibilities.
11. Inverter Air-Conditioning
- Inverter technology will speed up the compressor to reach the set temperature and hold a selected cooling capacity by using only 20-30% of its power from time to time.
12. Engineering Wood
- Our engineering wood has been certified by The Forest Stewardship Council (FSC) to have been processed from sustainable forest management based on eco-friendly concepts.
13. Laminate for Kitchen Unit
- Our laminated kitchenware has been certified by The Forest Stewardship Council (FSC) and Green Certificate that it reduces toxic emission due to its low rate of Volatile Organic Compound. It has also been certified by Carbon Trust's Carbon Reduction Label that it reduces CO2 emission that causes Green House Effects.
14. Pre-Cooled Corridor Air System
- Each floor of the project has been designed with utilization of an system inputting fresh cool air into every corridor, resulting in good ventilation in the whole building.
15. Jogging Track230 : metre sky jogging track through green garden.
"Think beyond the obvious…Create beyond imagination" This is our philosophy at Fragrant Property Ltd. It leads us in our continuing development of Eco Luxury and Sustainable Living condominium projects for Consumers.
1) Ground Lobby (G Floor) and Grand Lobby (5th Floor)
2) - Tropical Swimming Pool Garden with Aqua sonic underwater speaker system
3) Jogging Track 4) Sky Lounge
5) World Class Fitness Center
6) Multipurpose Room
7) Kid Zone
8)- Home Theater Room
9) Spa & Sauna
10) Shuttle Bus Service
- Makkasan Station with airport link train service and city line link connecting all stations to Phyathai BTS station and Phetchaburi MRT Station.
- Nana BTS station (Skytrain)
- Petchaburi MRT Station (Subway)
- Petchaburi express way
- Makkasan complex is the "NEW BANGKOK DOWNTOWN" consisting of office buildings, financial centers, convention halls, shopping malls, fahion halls and entertainment complexes.
- Existing shopping mall: Central World, Siam Paragon, Central Chidlom department store.
- Wholesale market: Pratunam Market and Platinum Fashion mall.
- Hospital : Bumrungrad International Hospital, Rama 9 Hospital and Bangkok Hospital.
- School : New International School of Thailand (NIST), Saint Dominic School and Srinakarinwirot University.
1 Bedroom
2 Bedroom
3 Bedroom
Penthouse And Villa

PROJECT PLAN

Master Plan
Floor Plan
Room Plan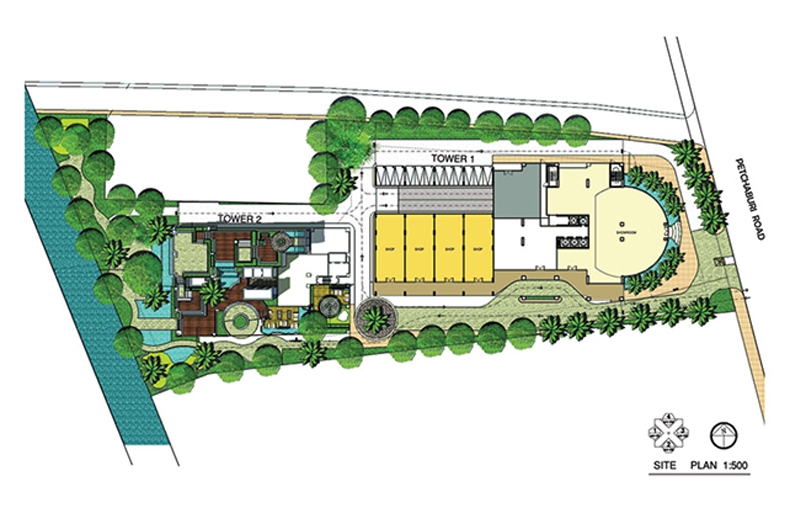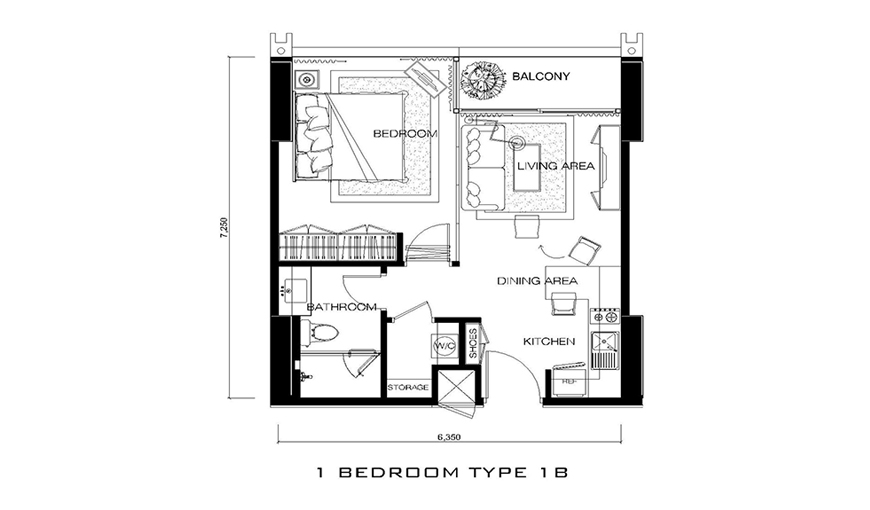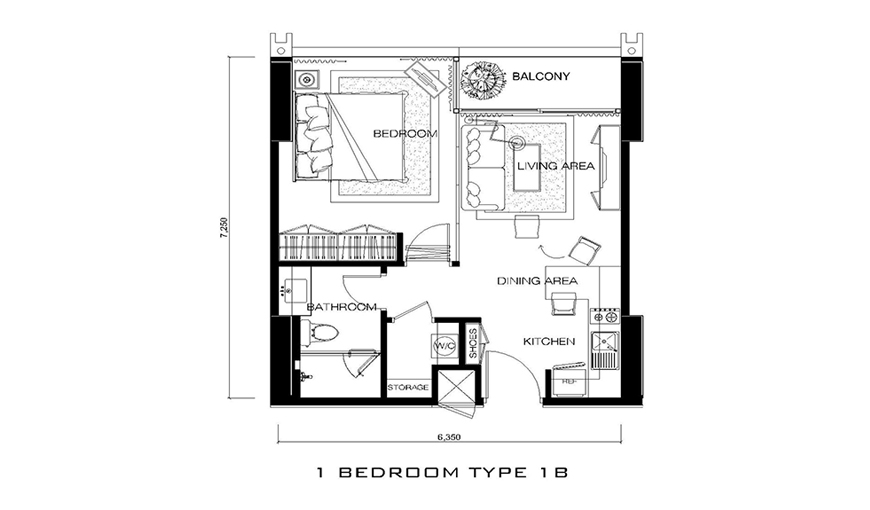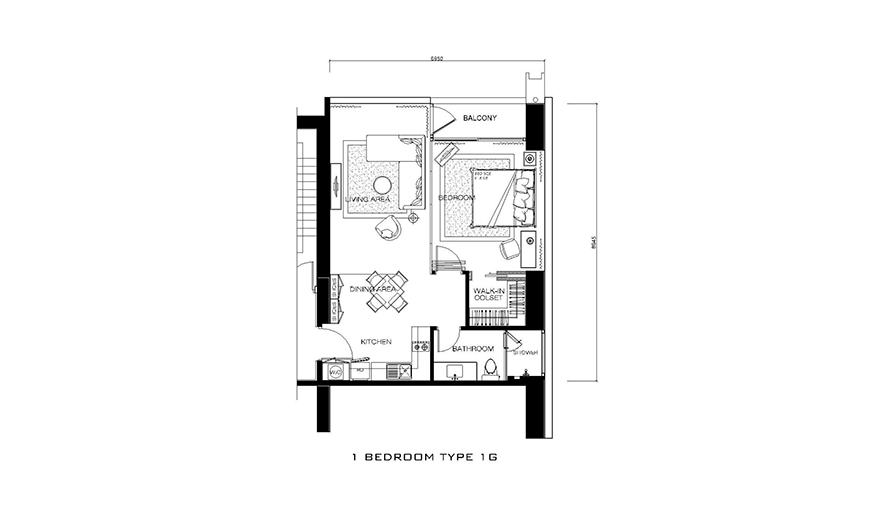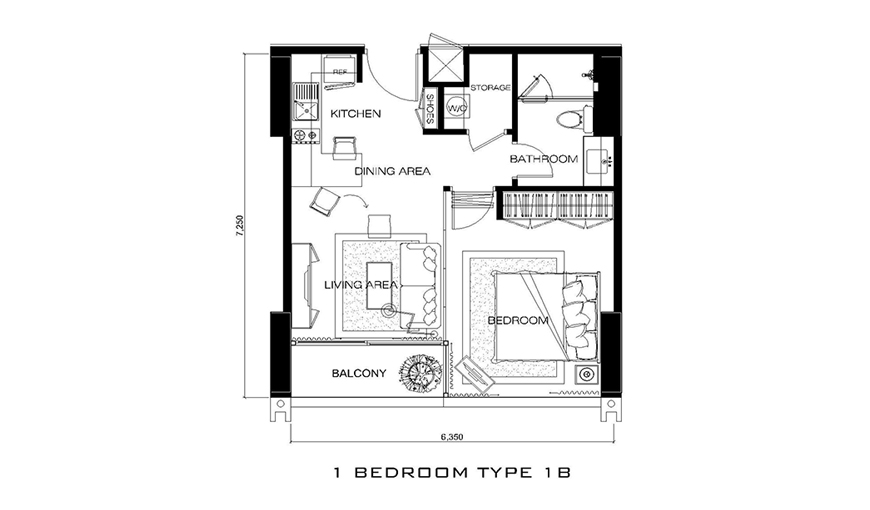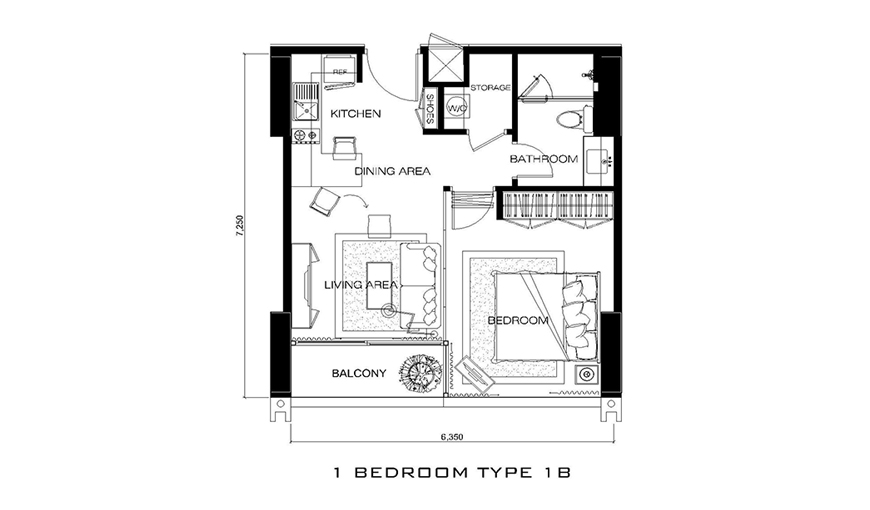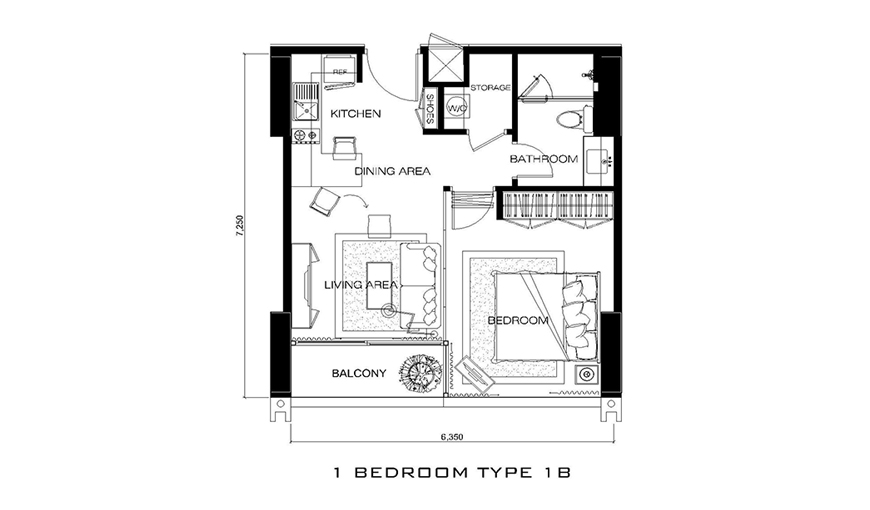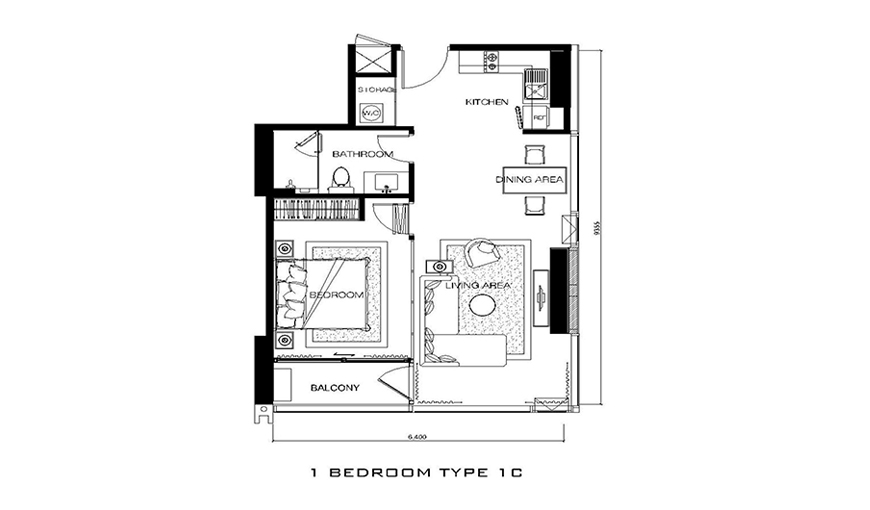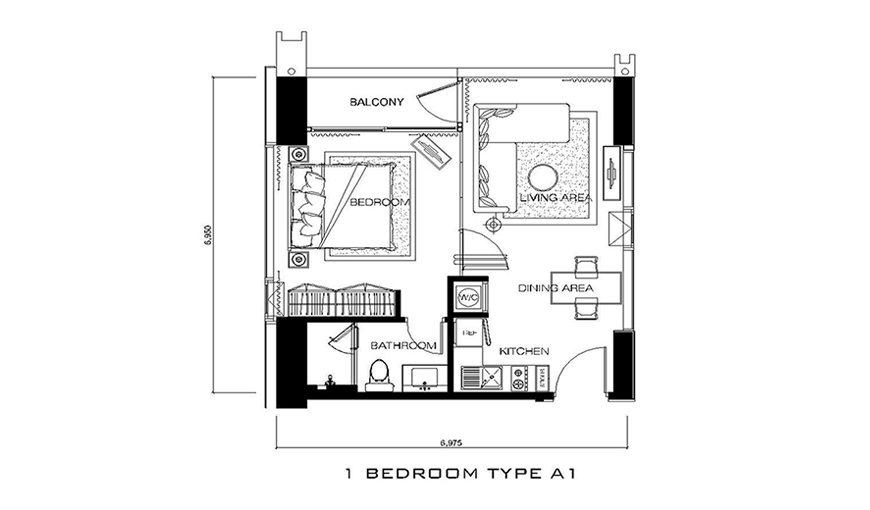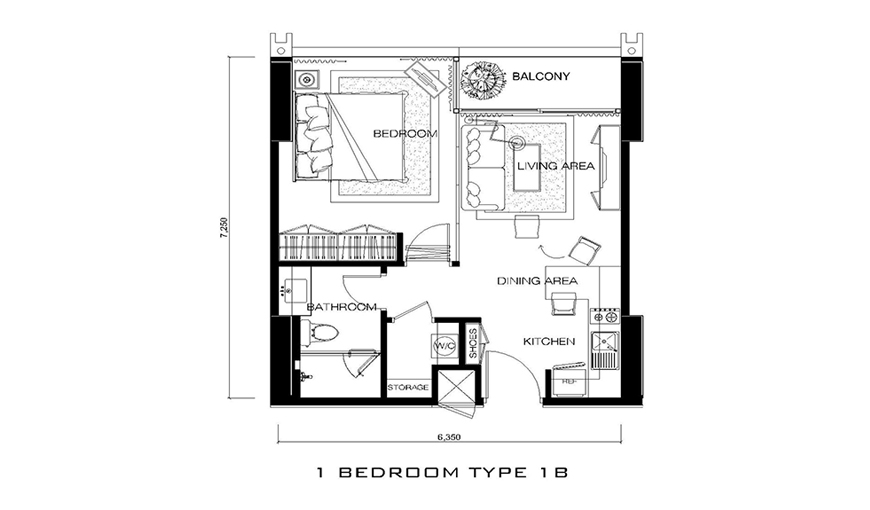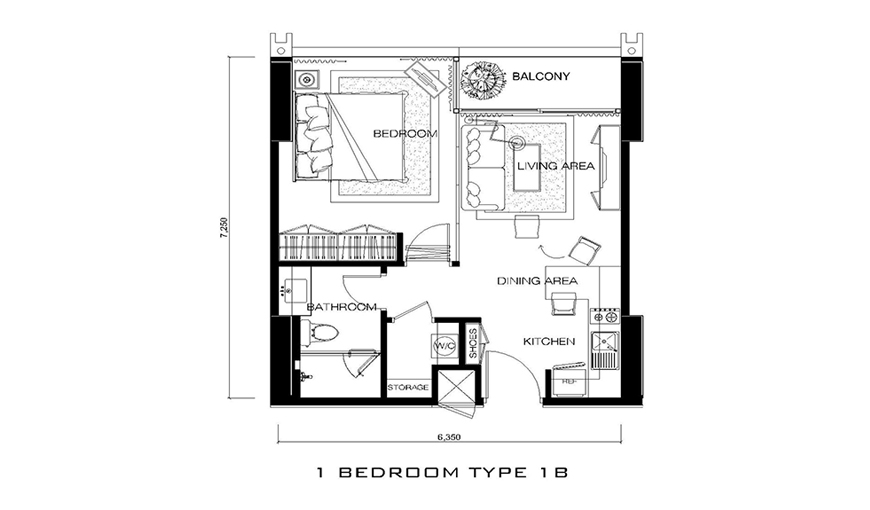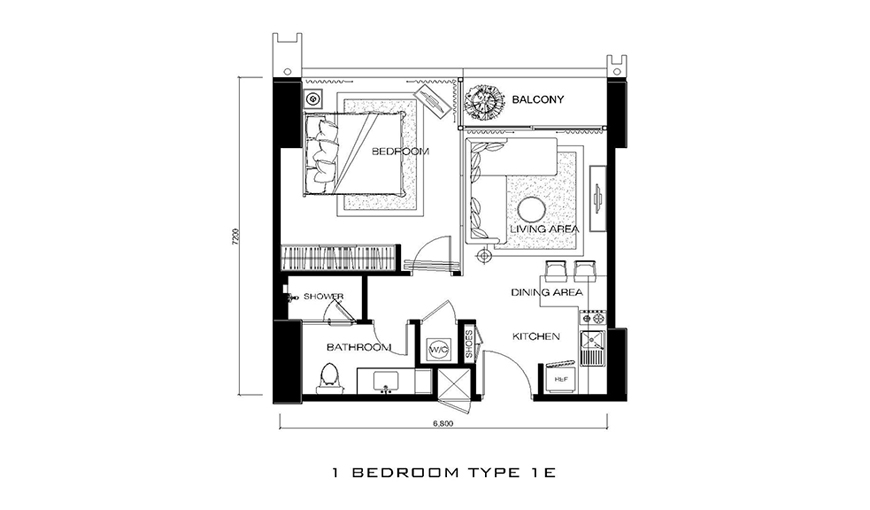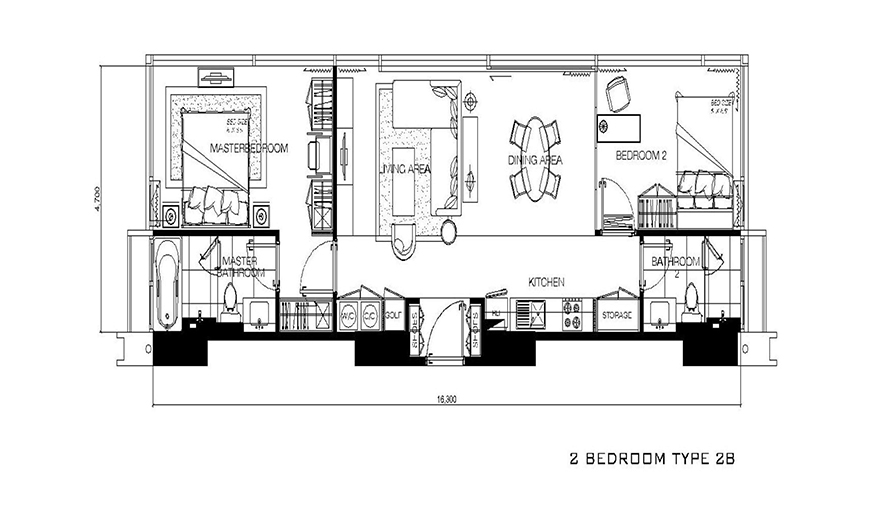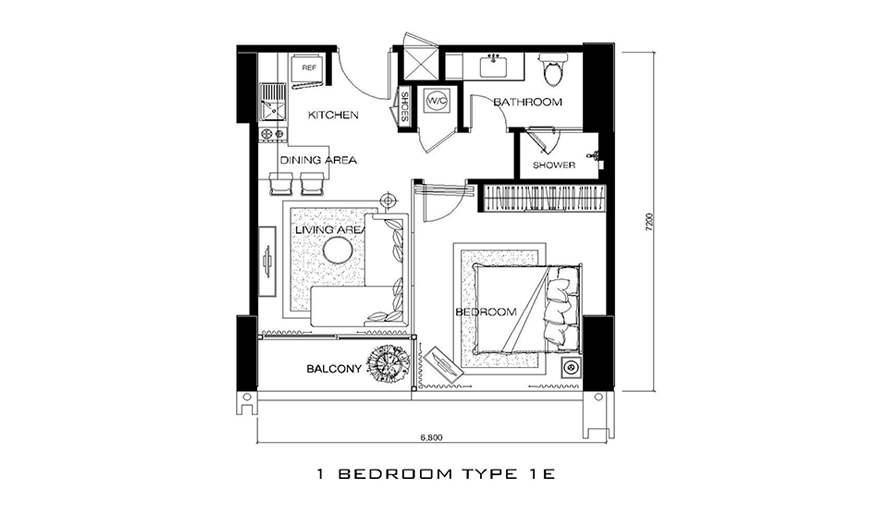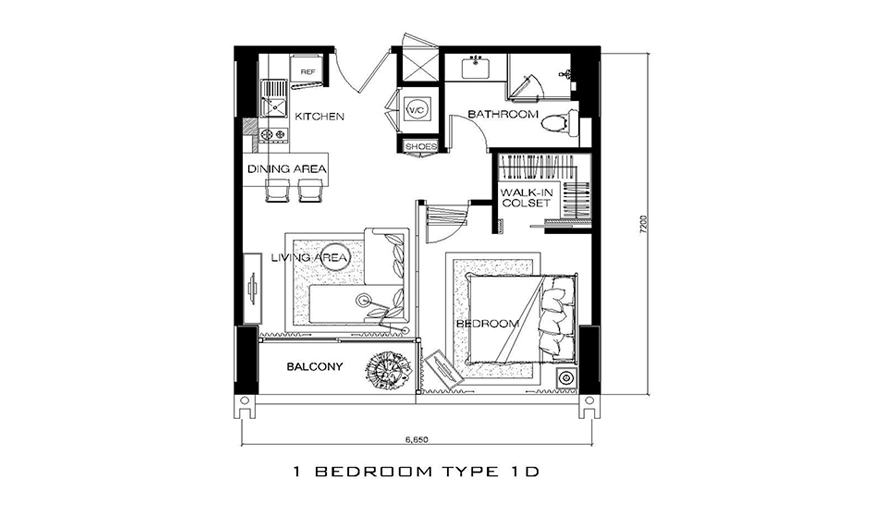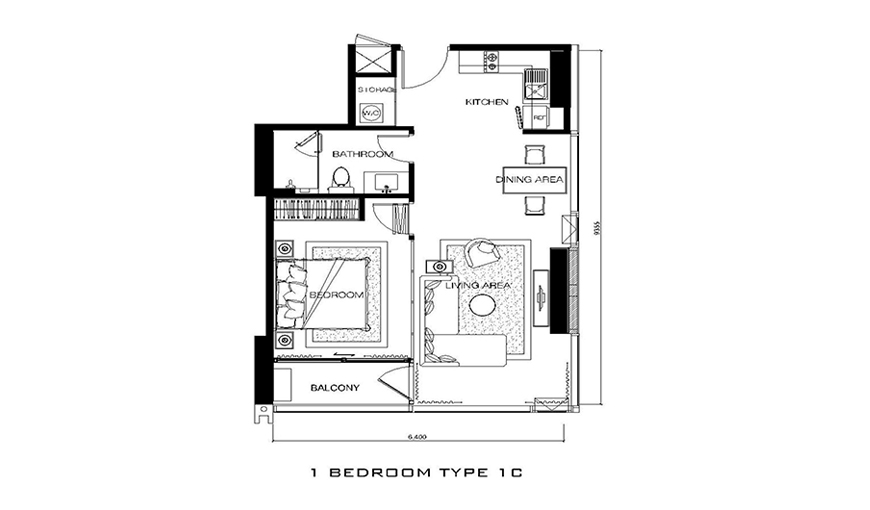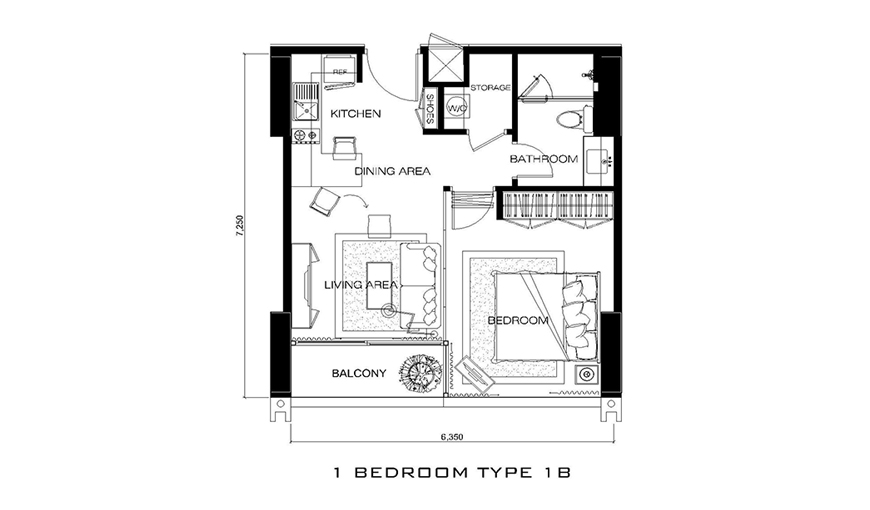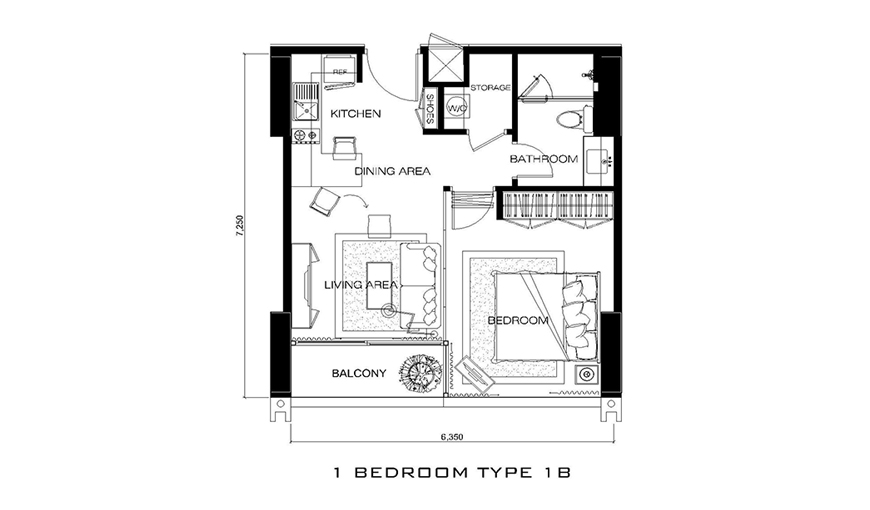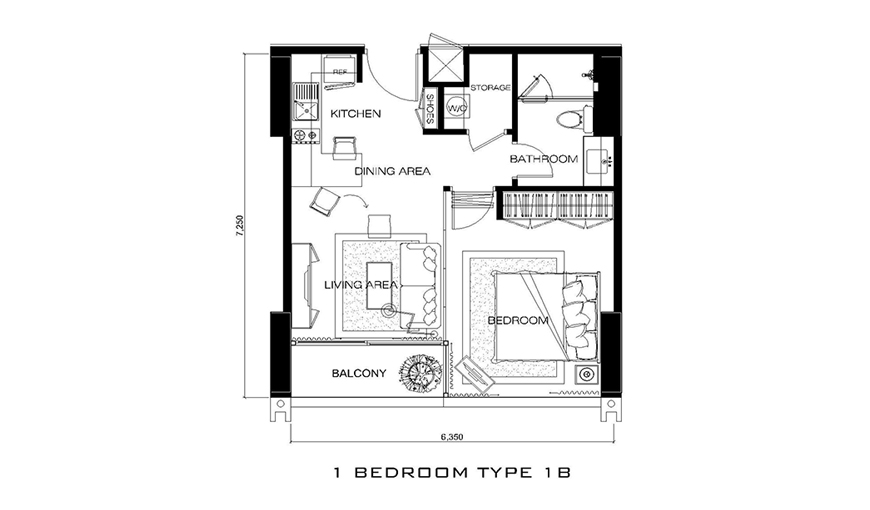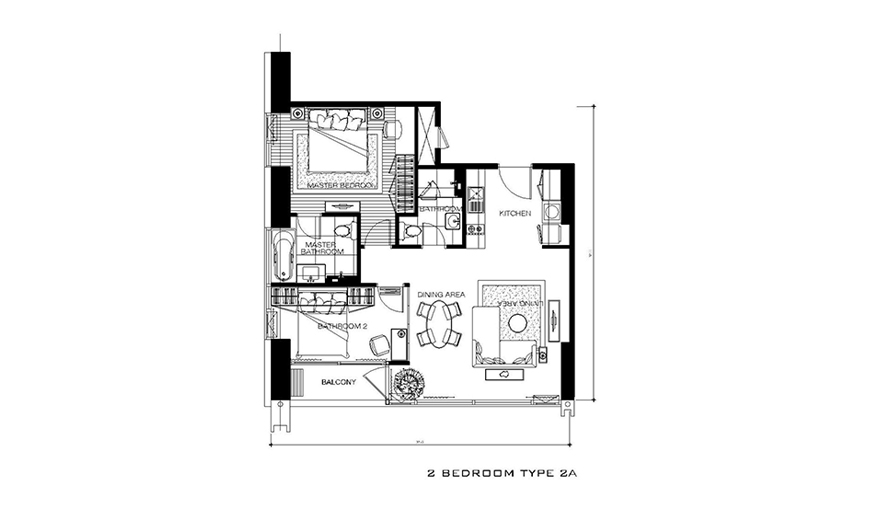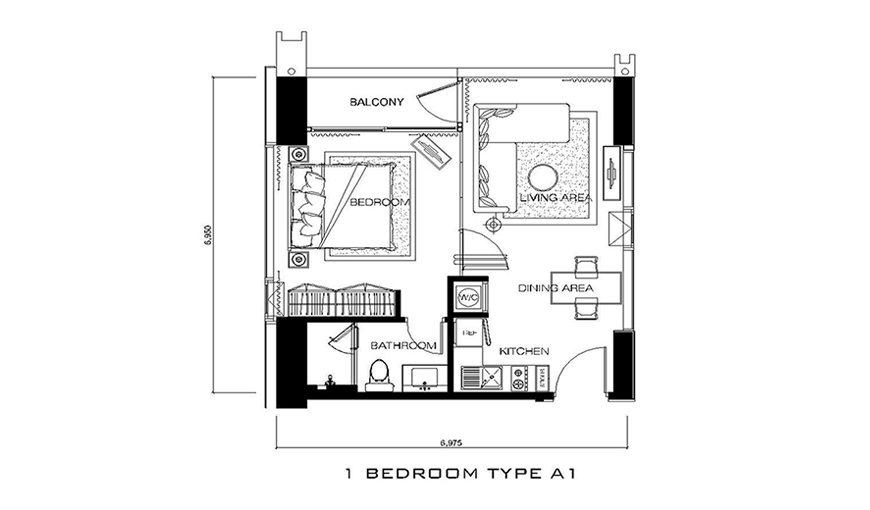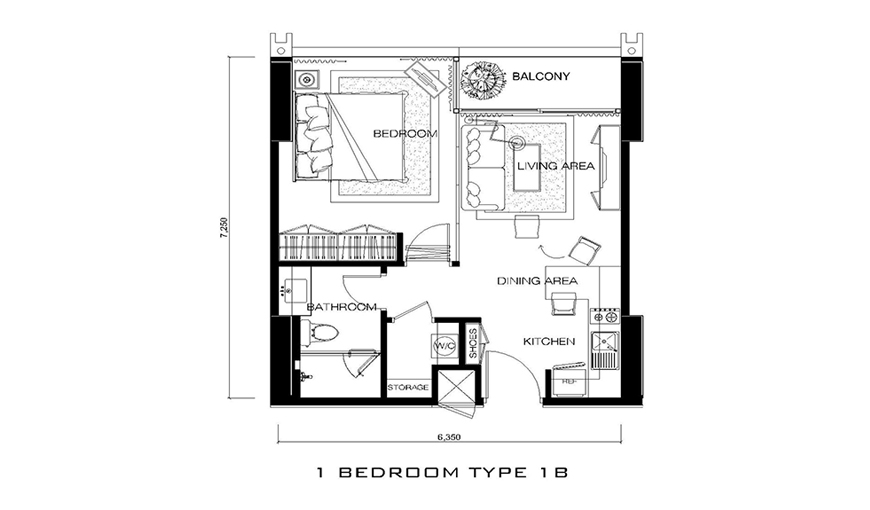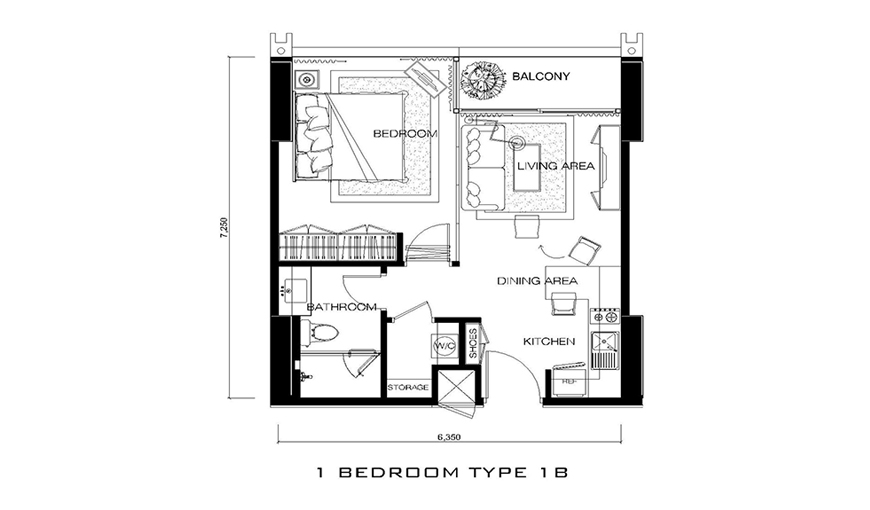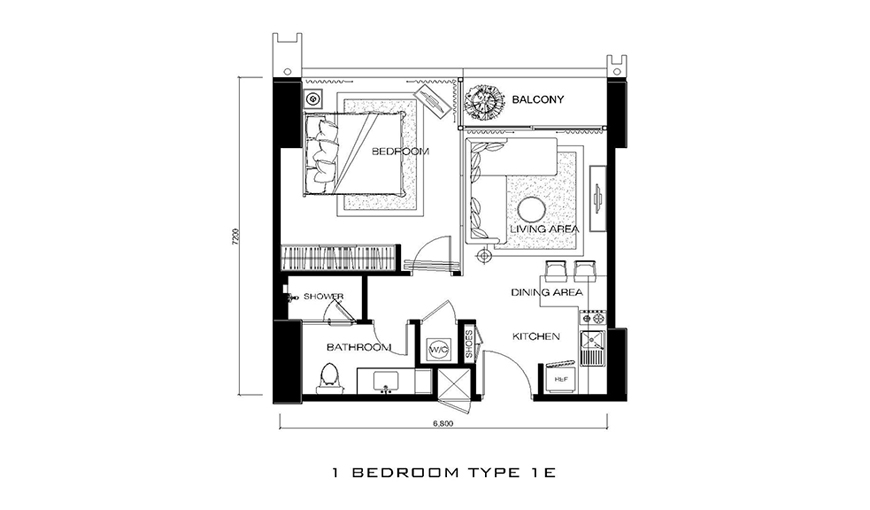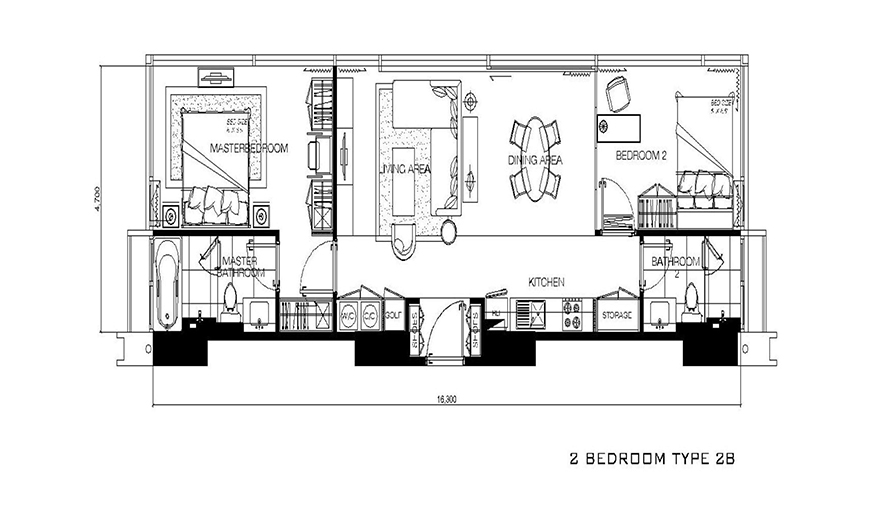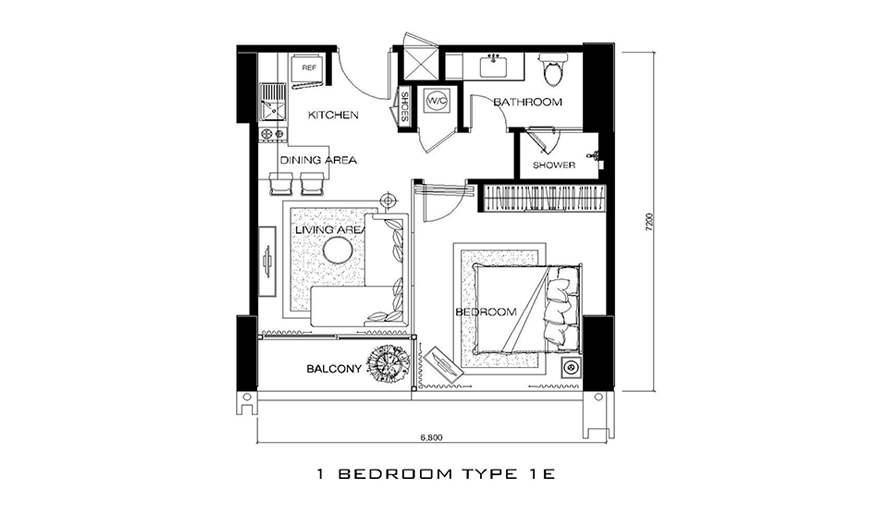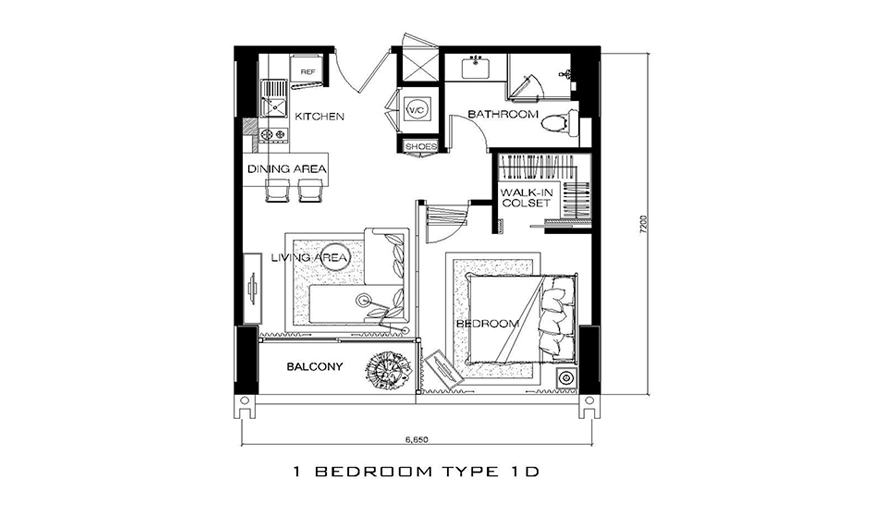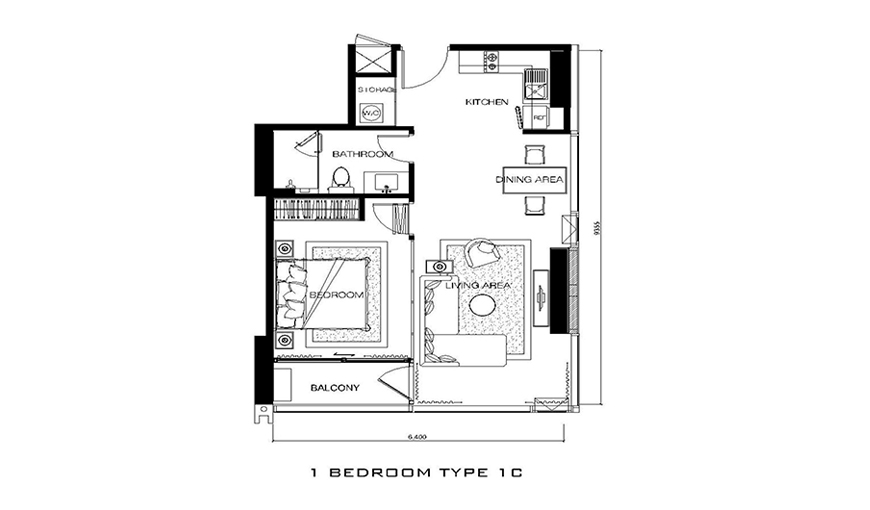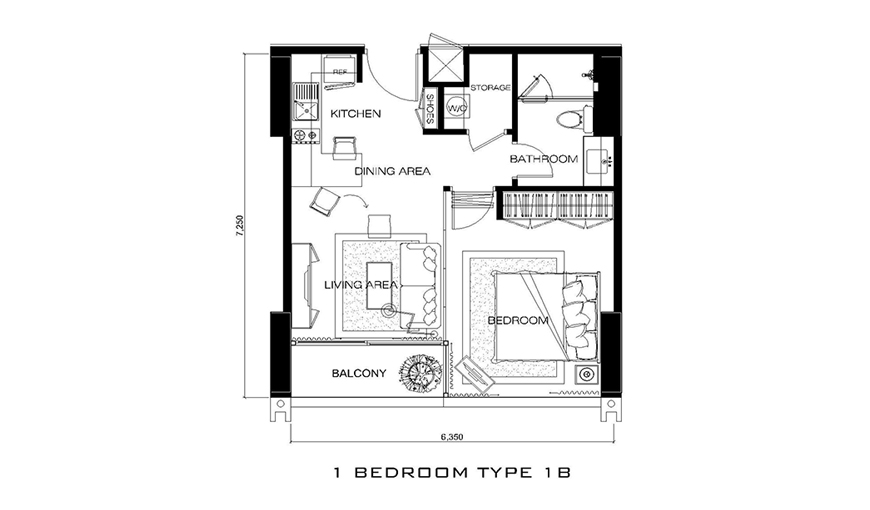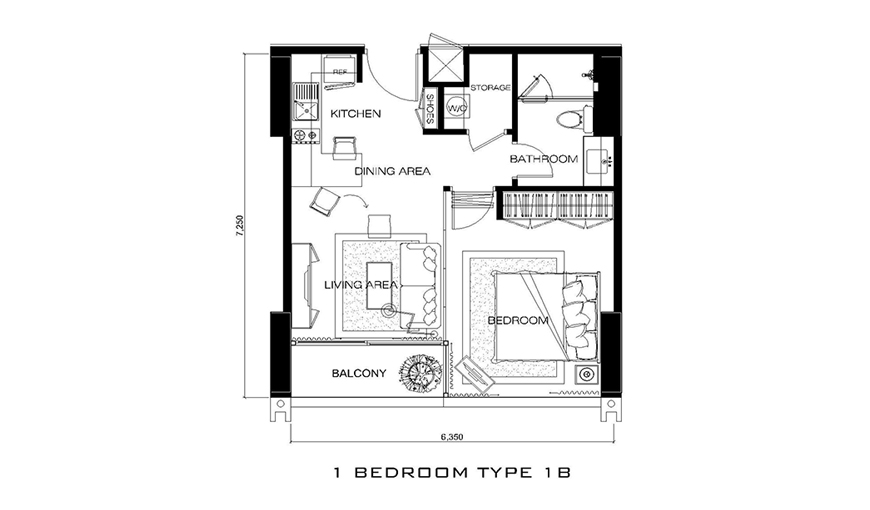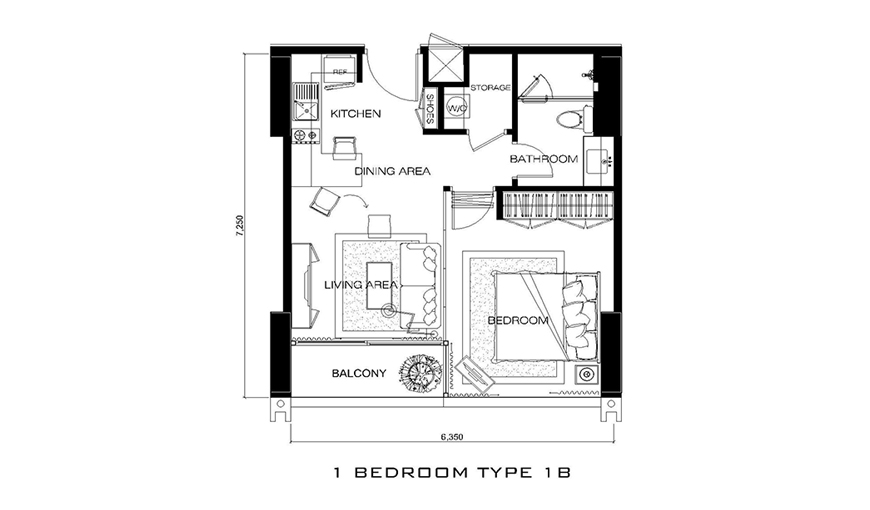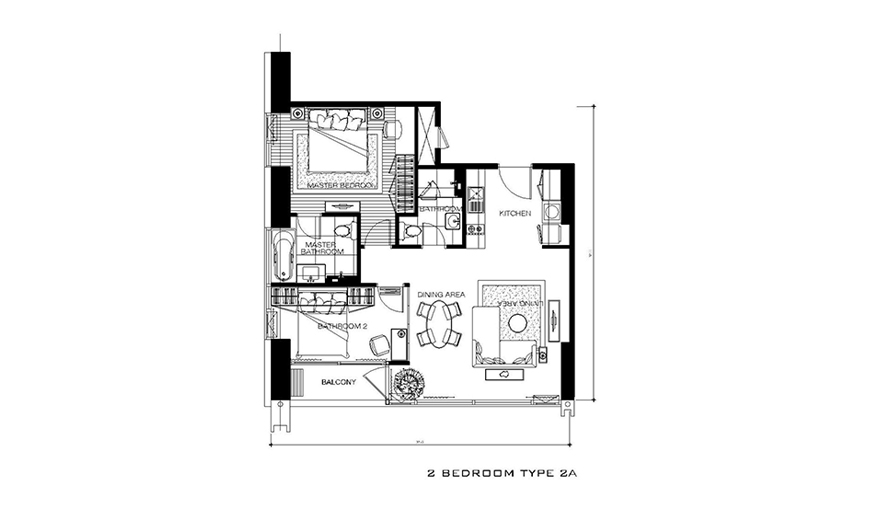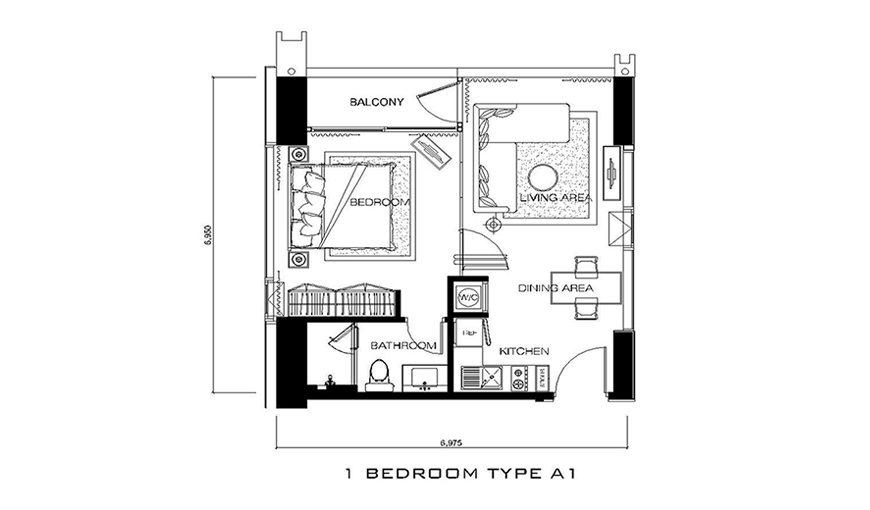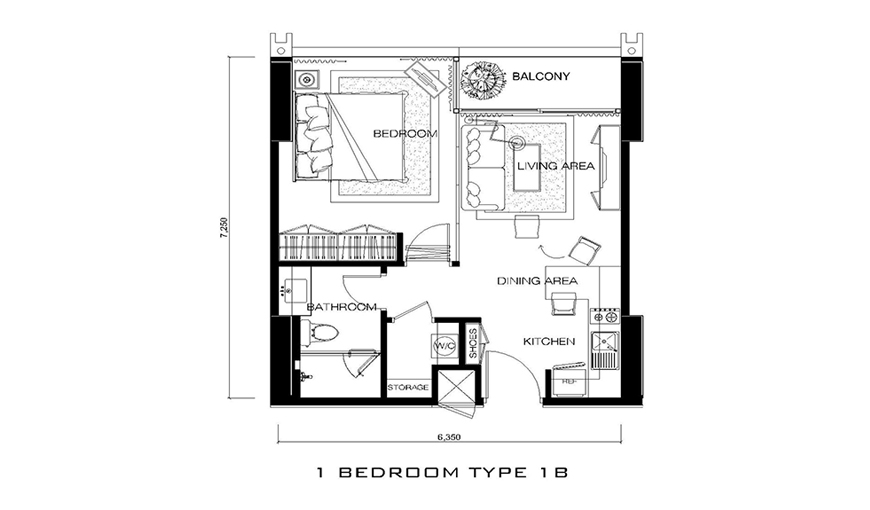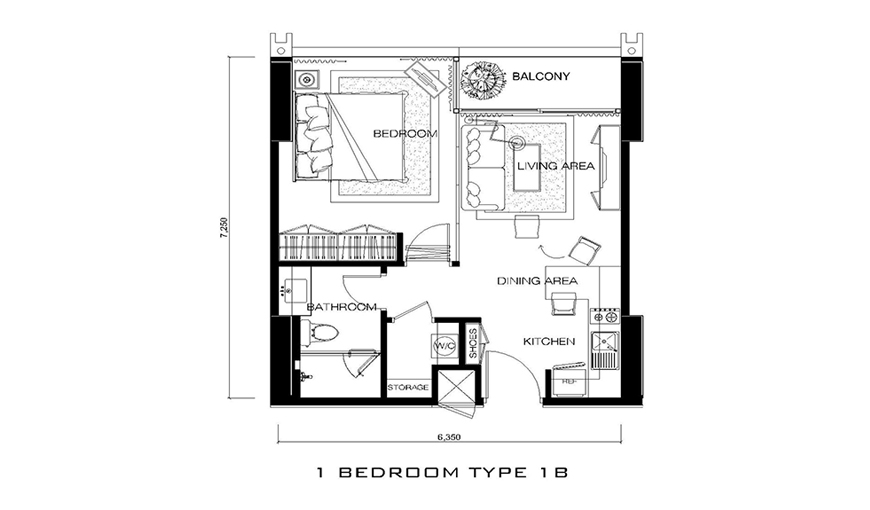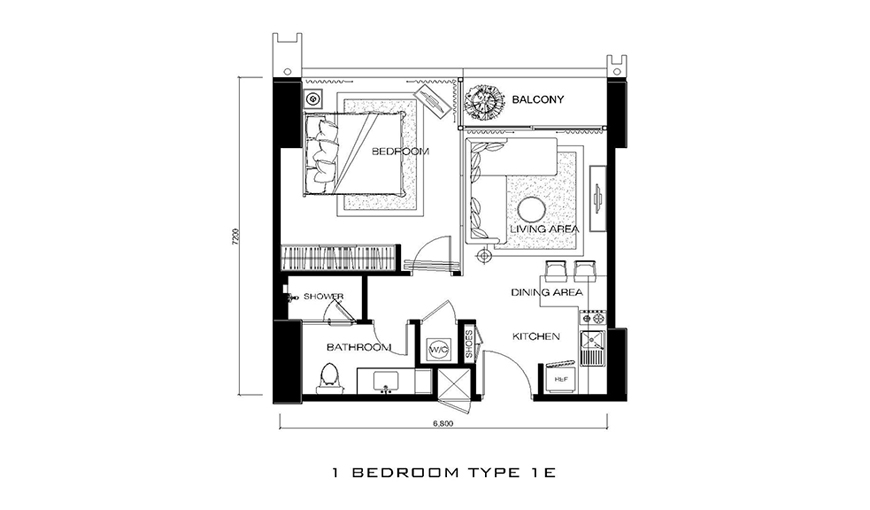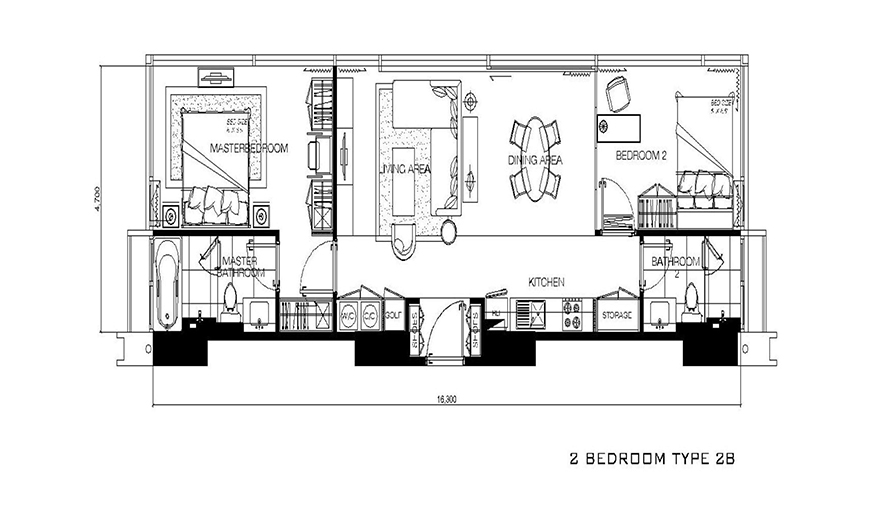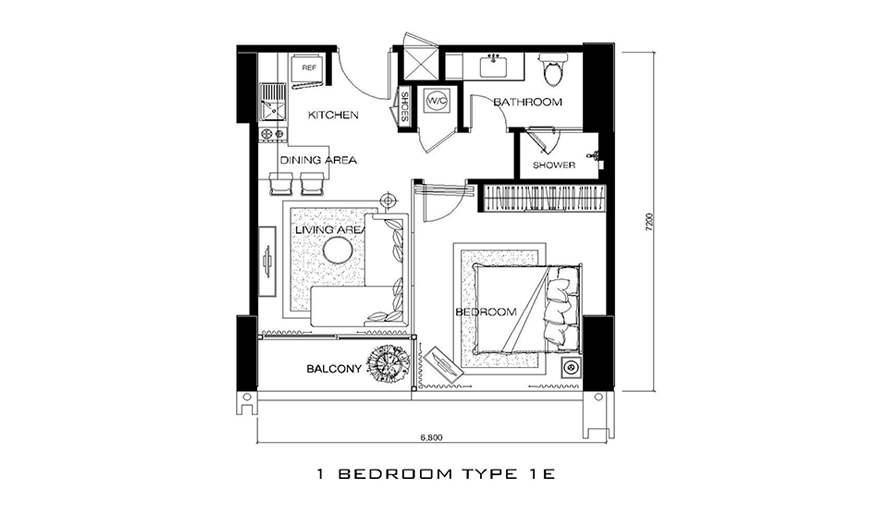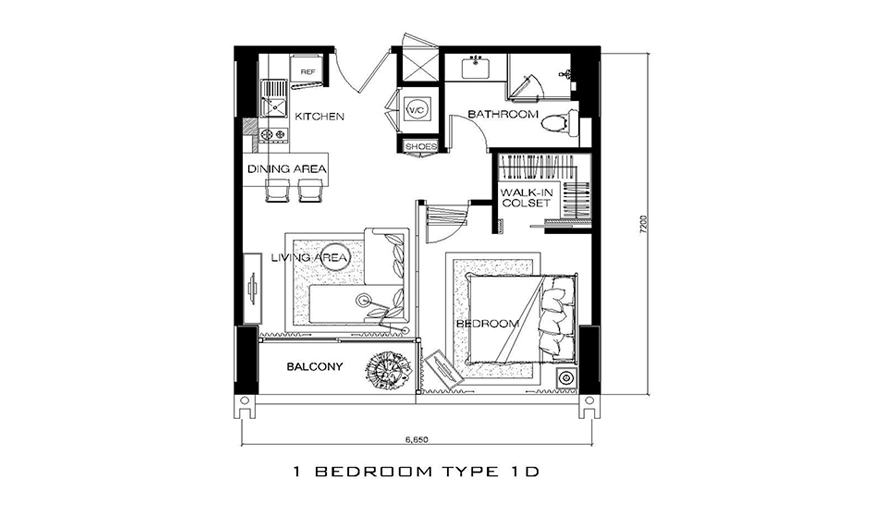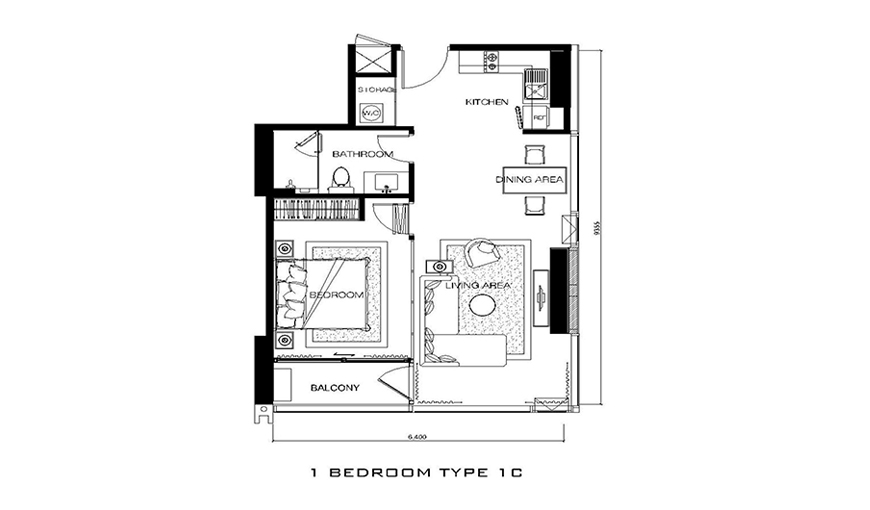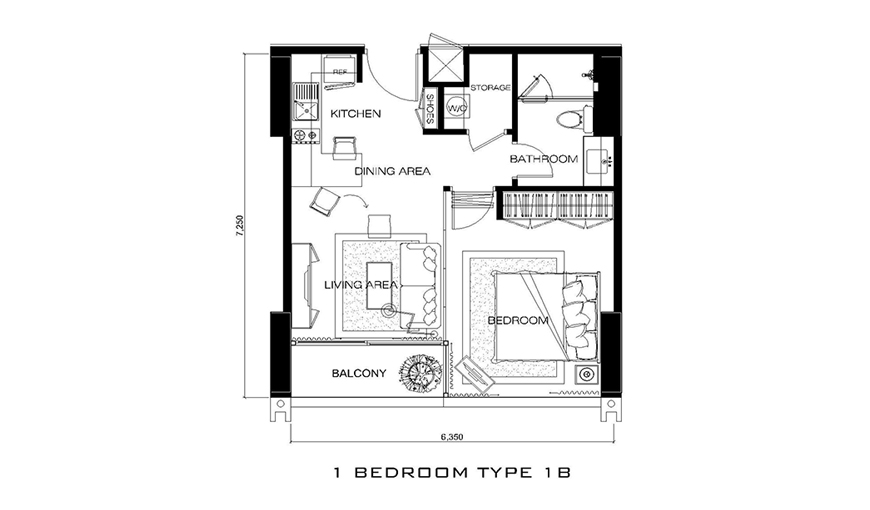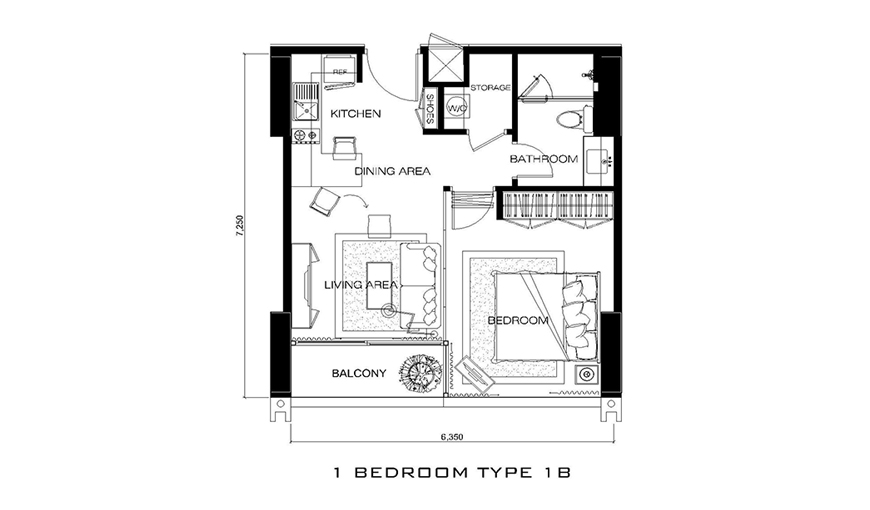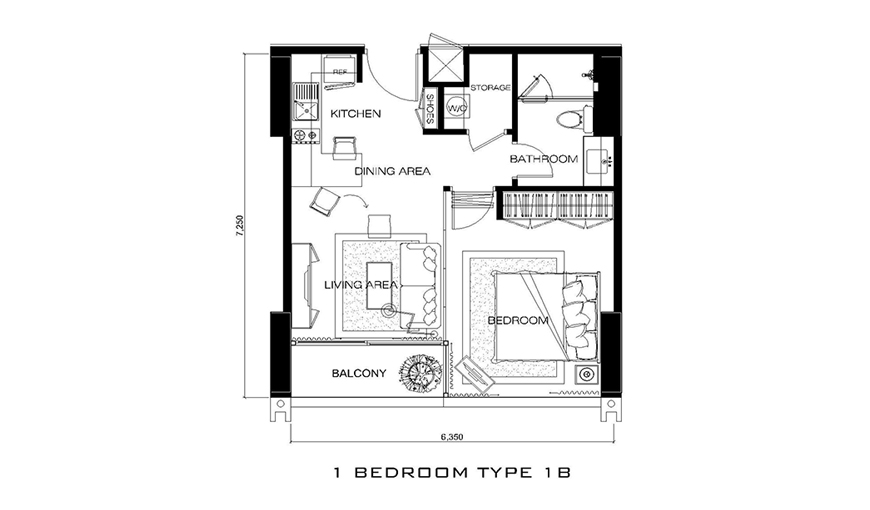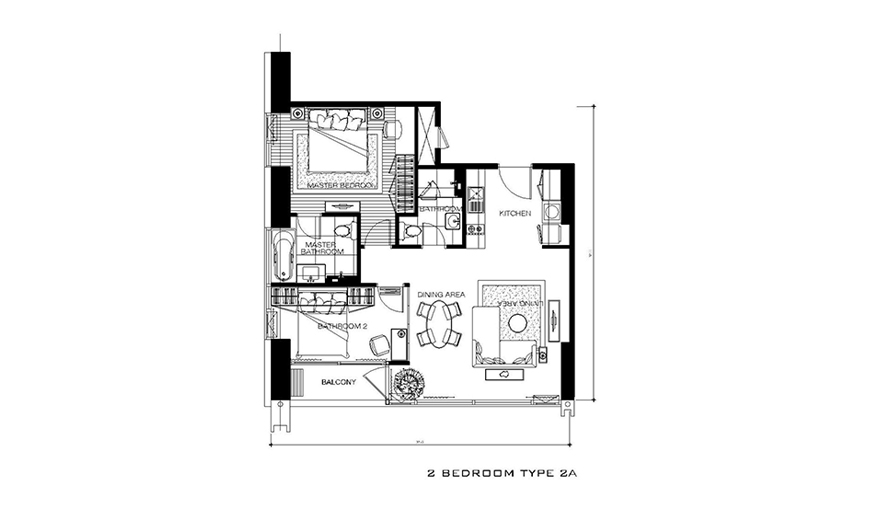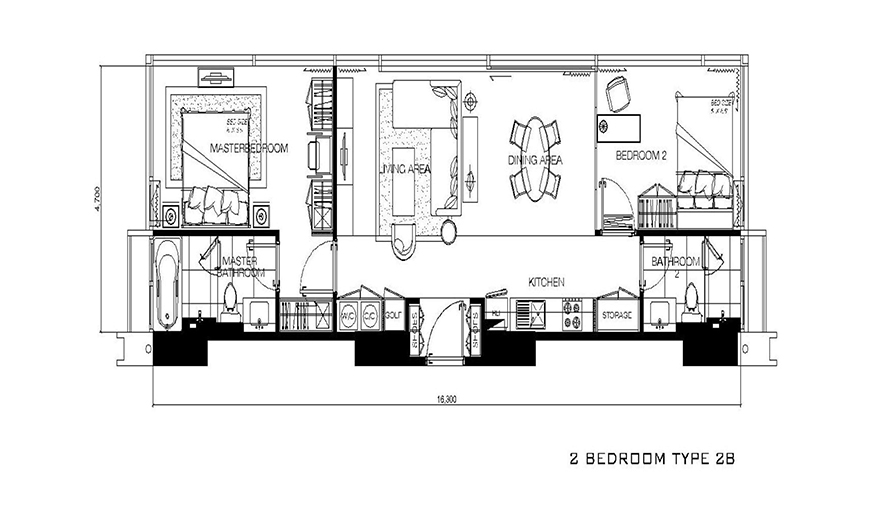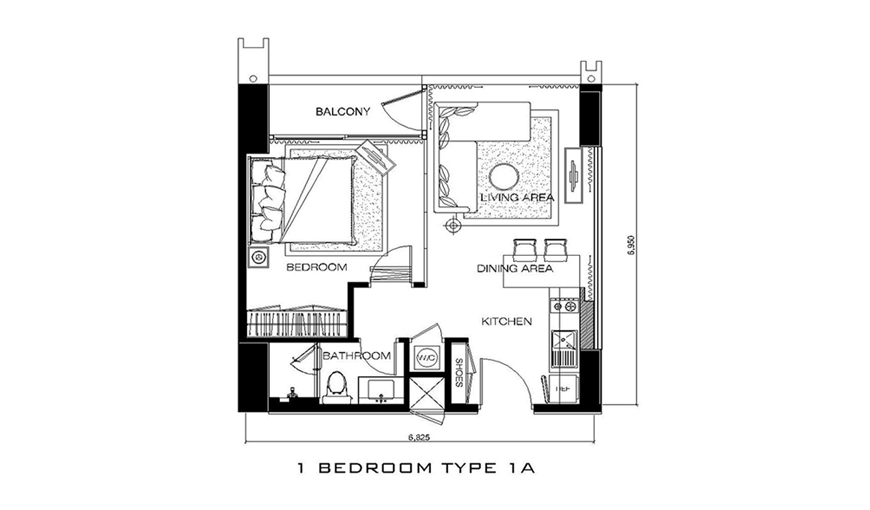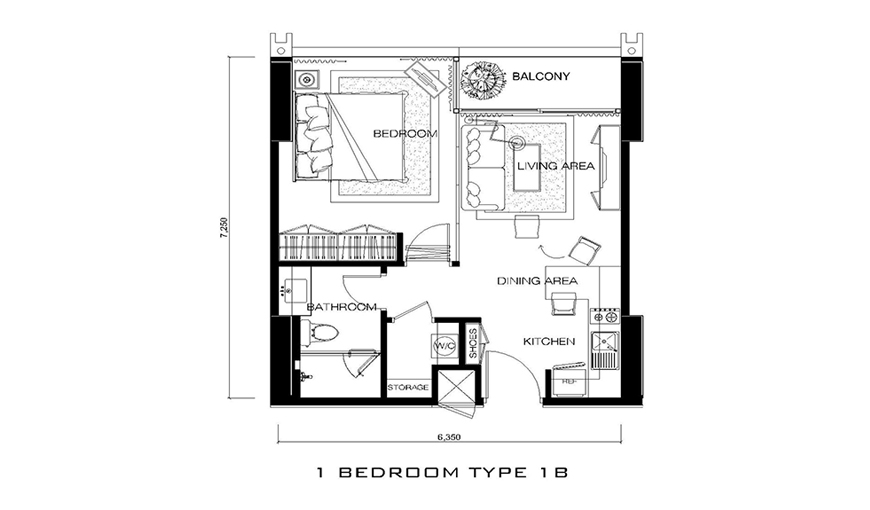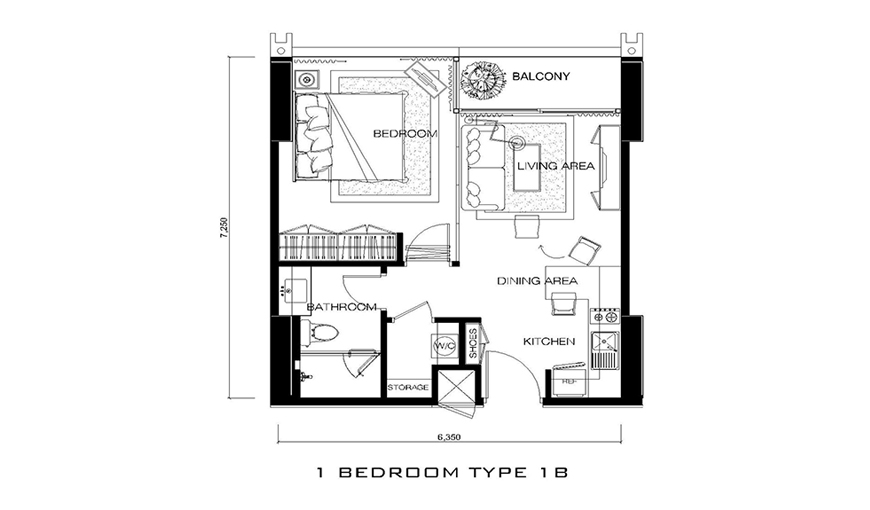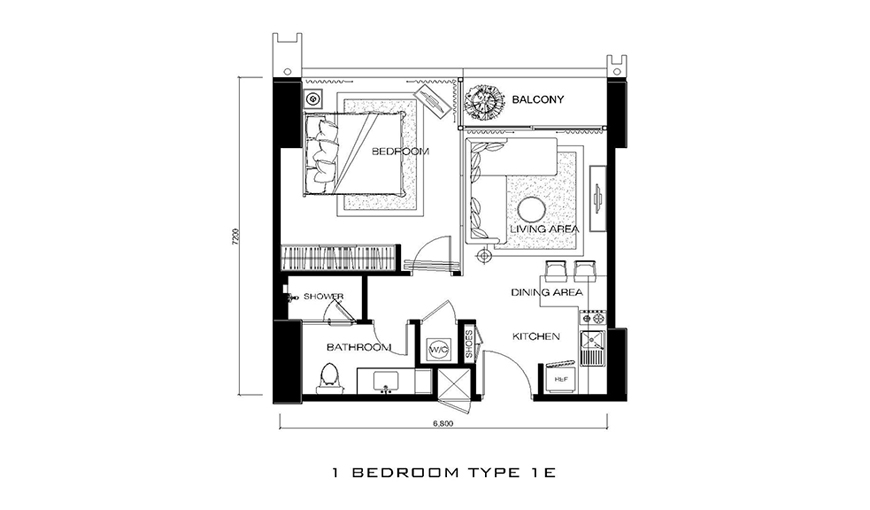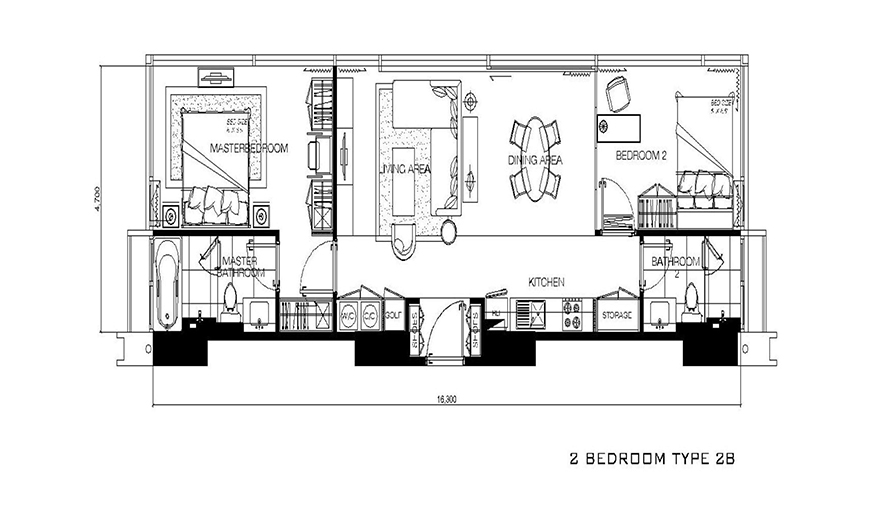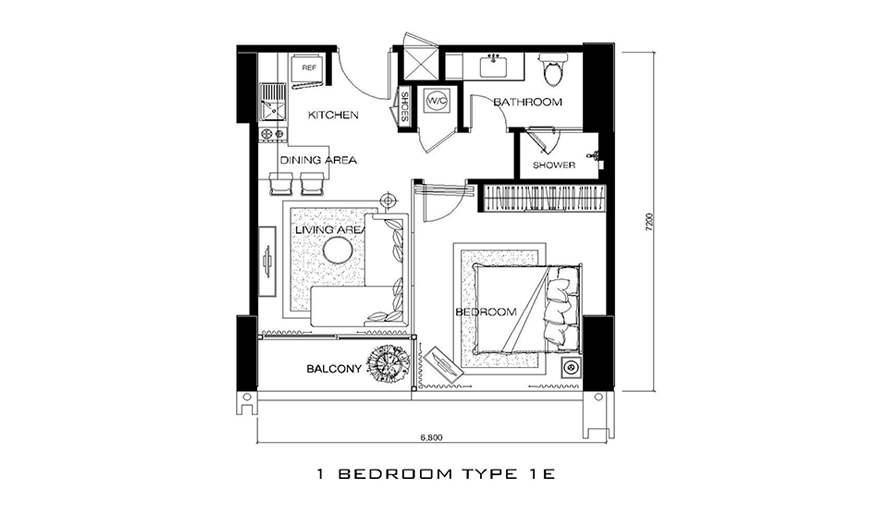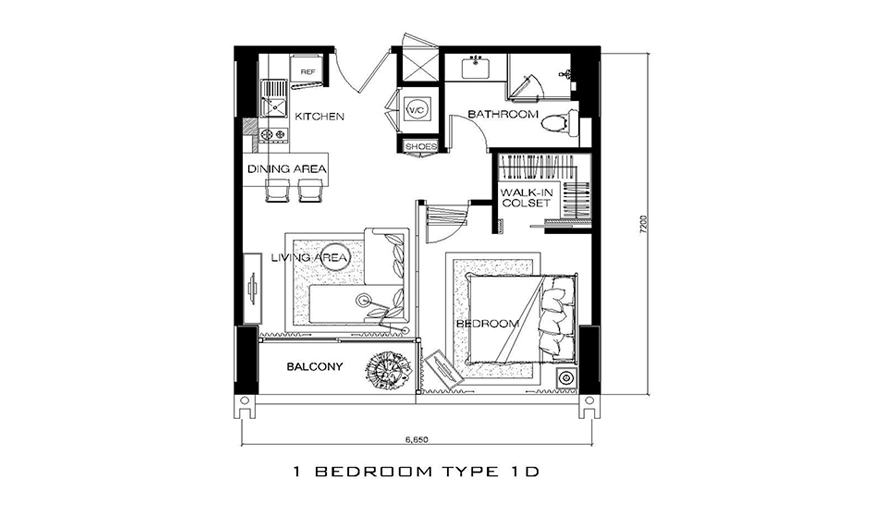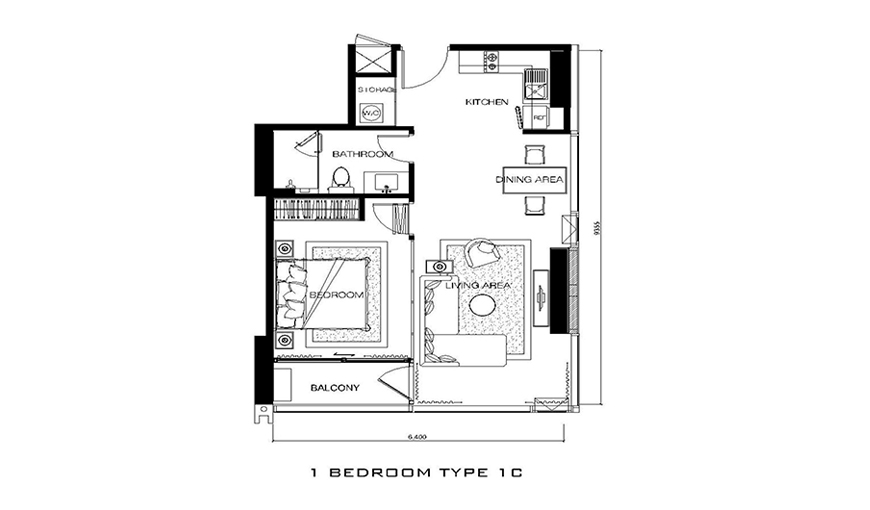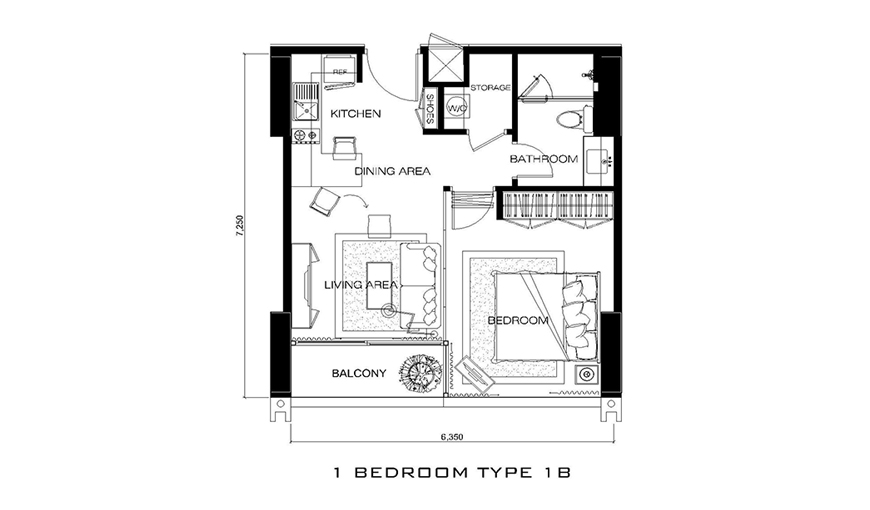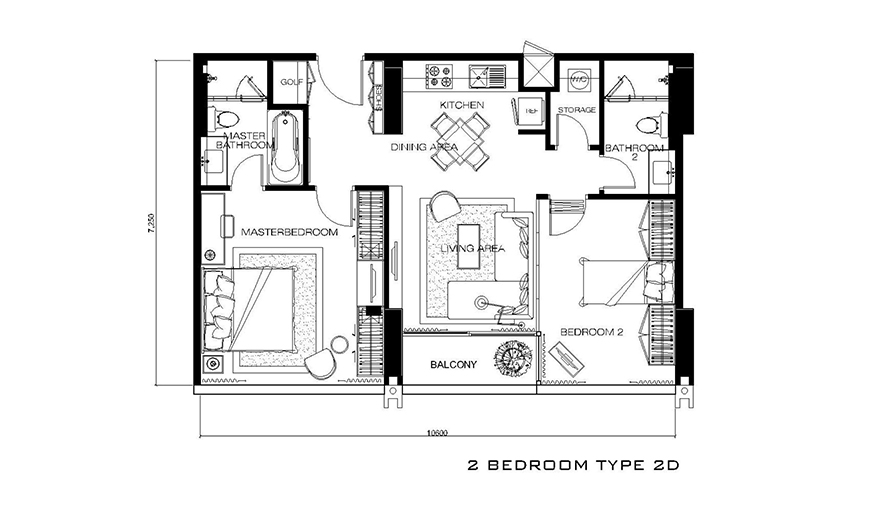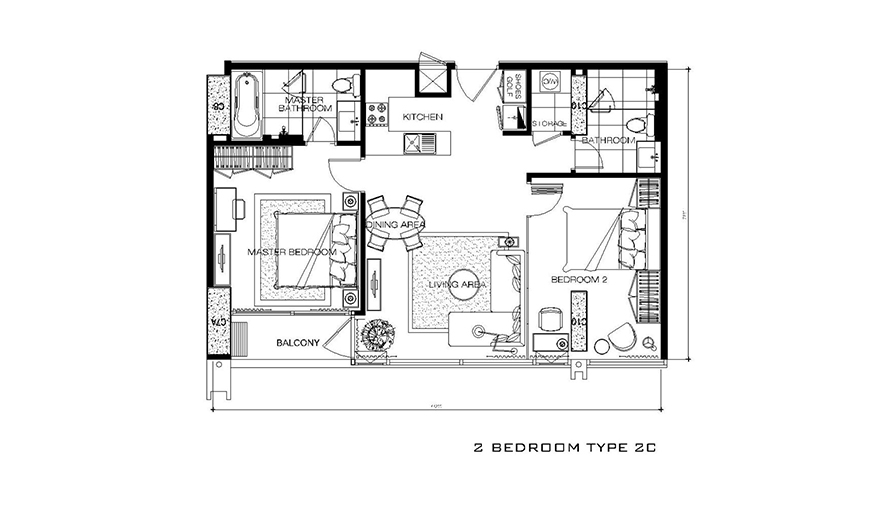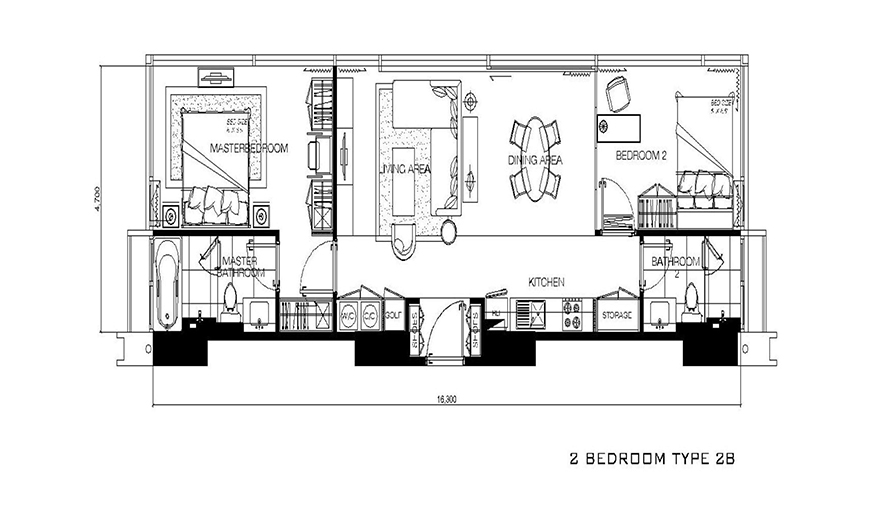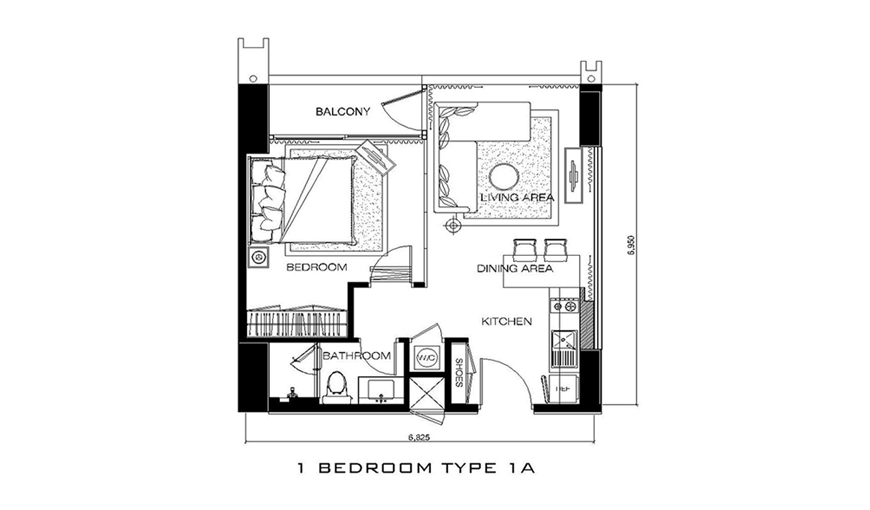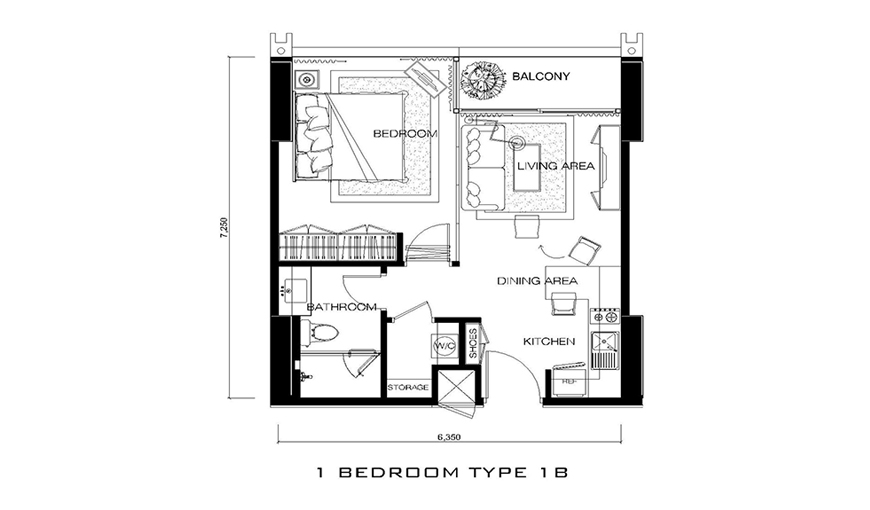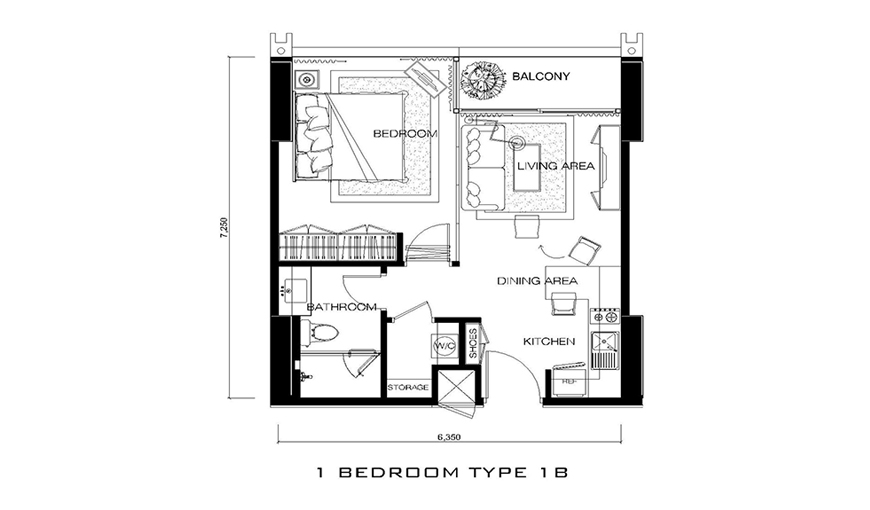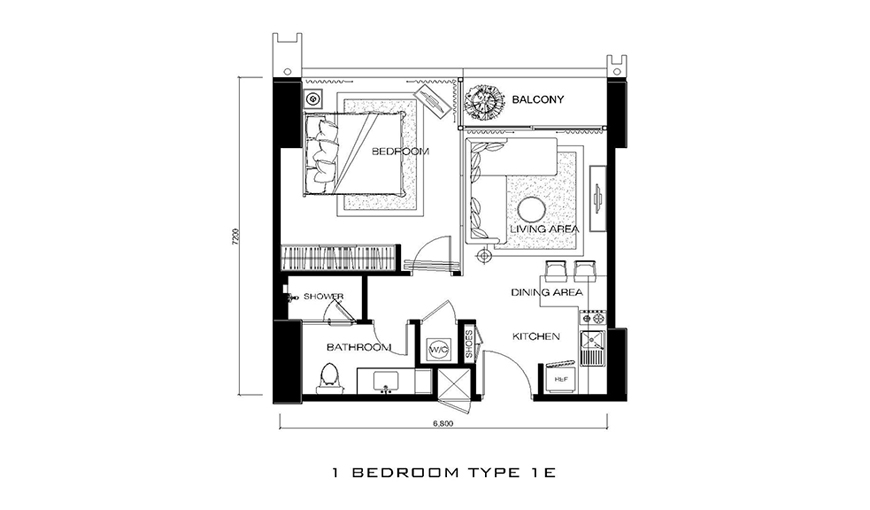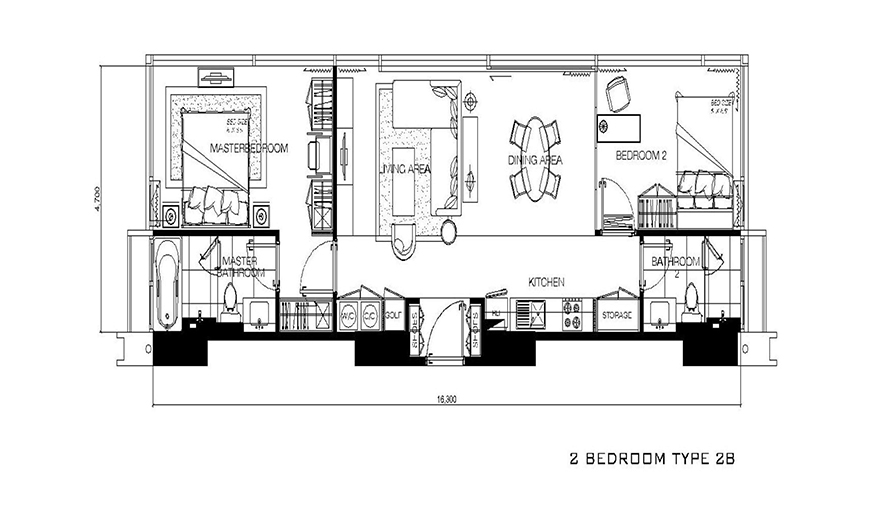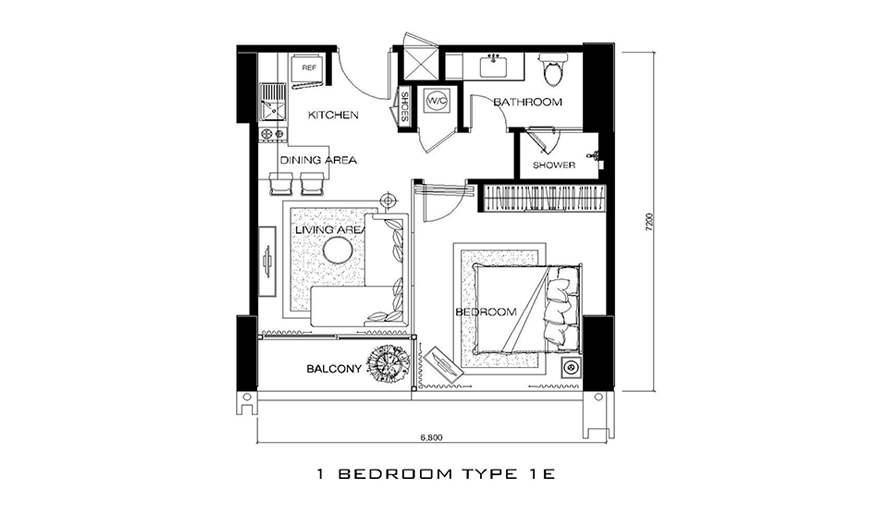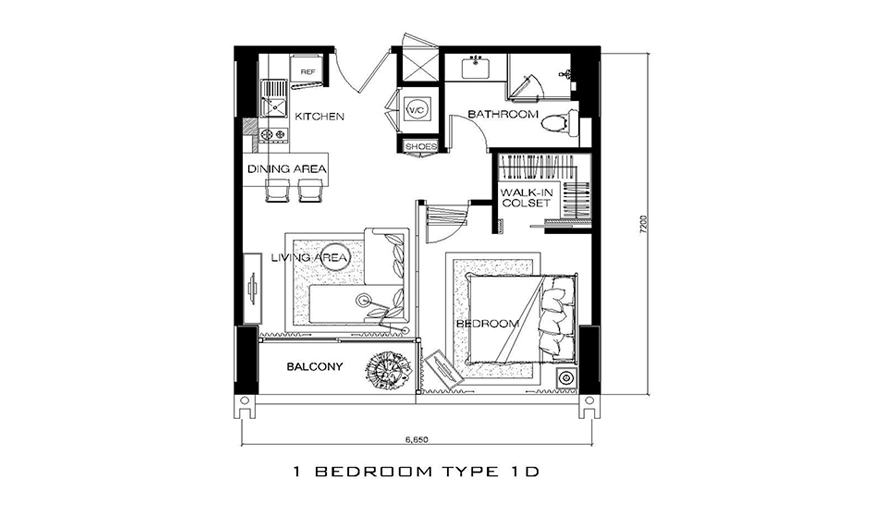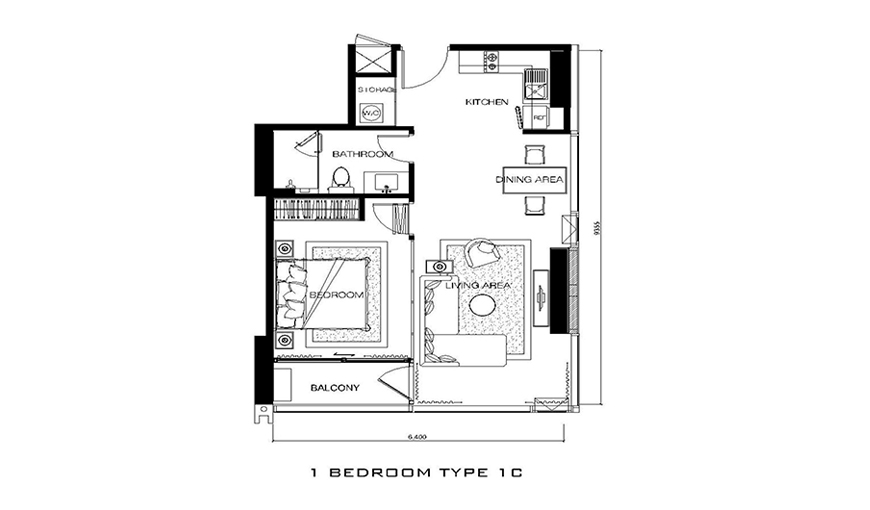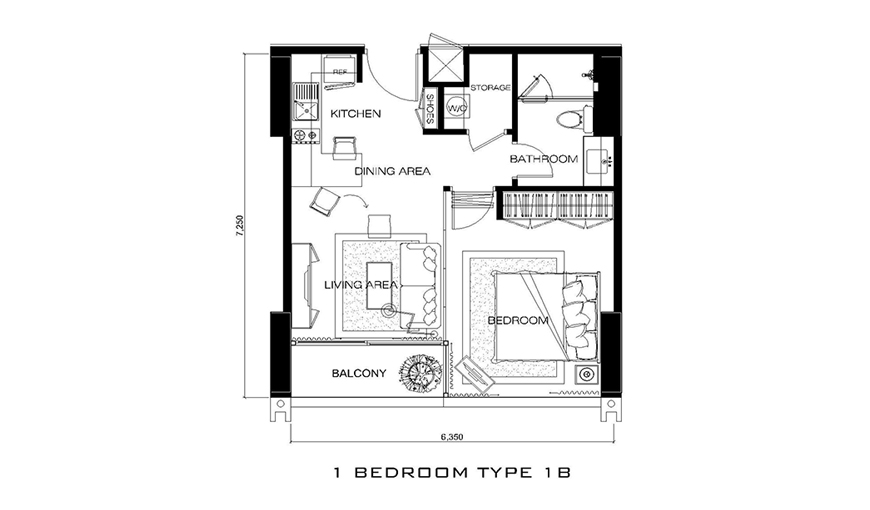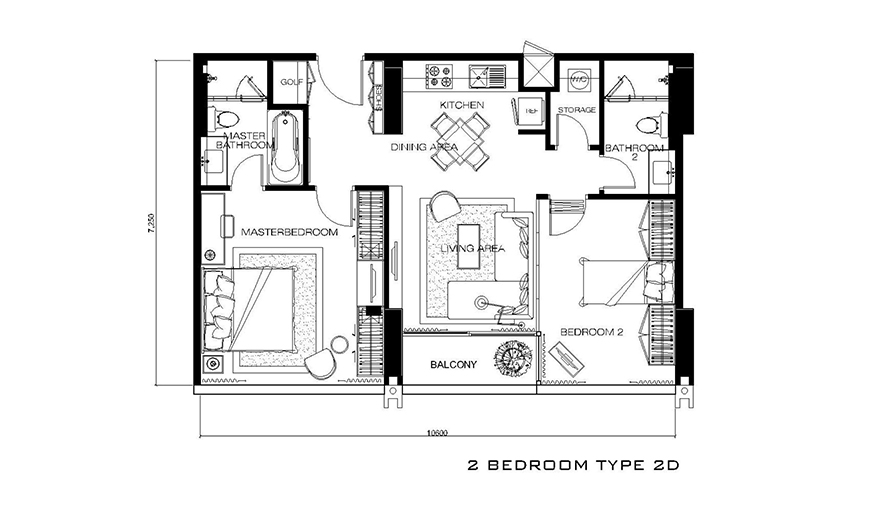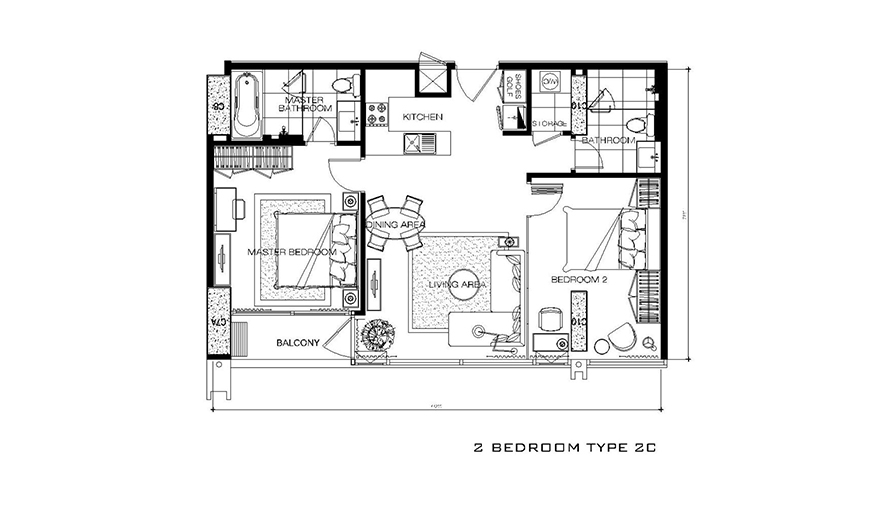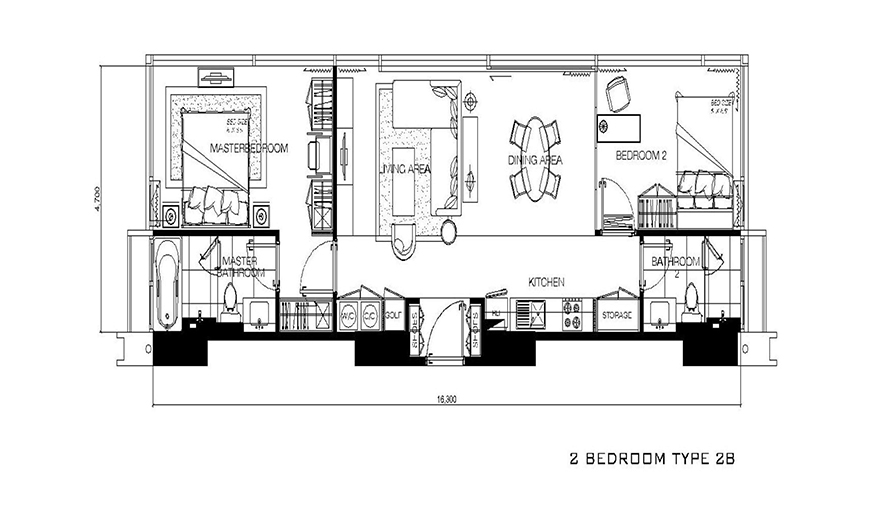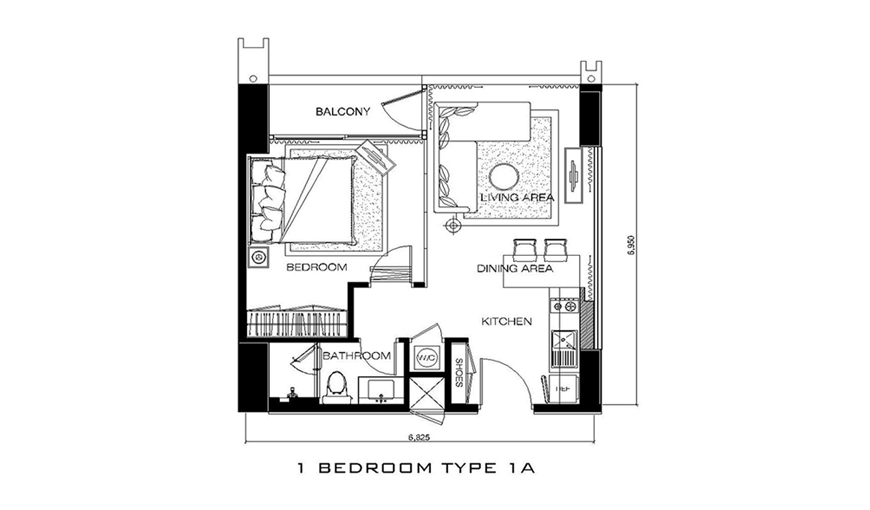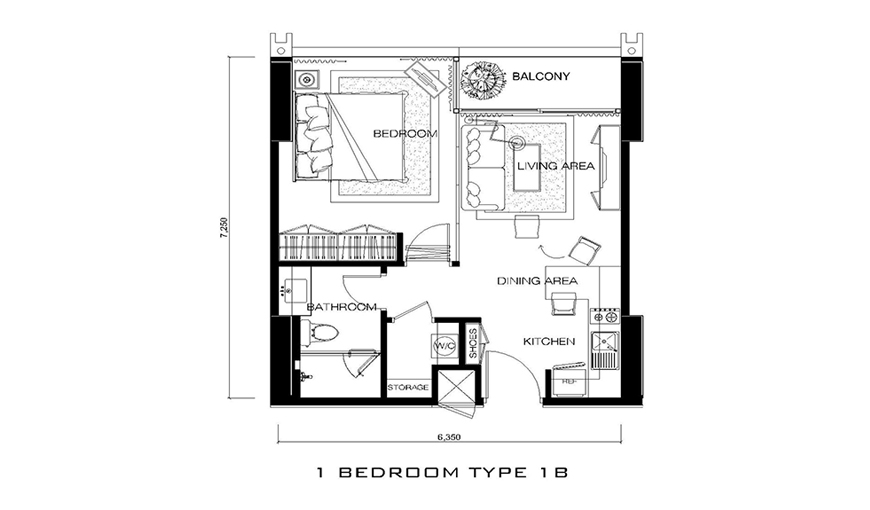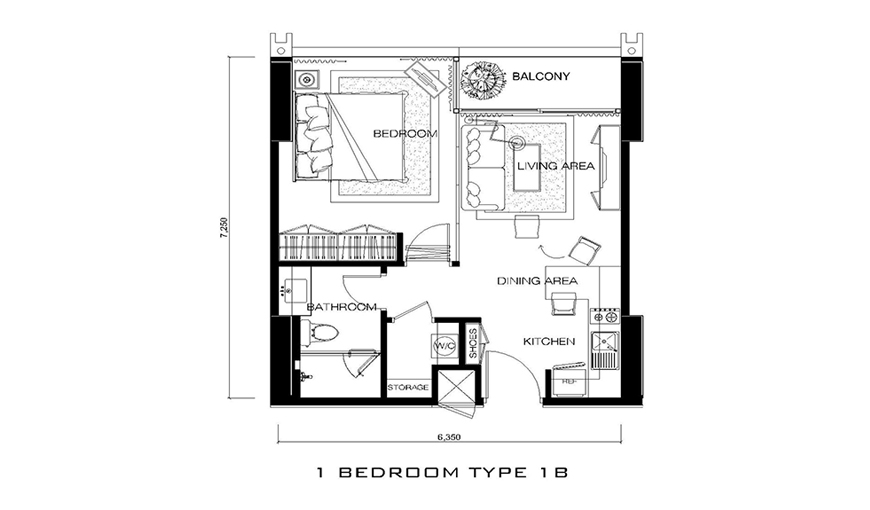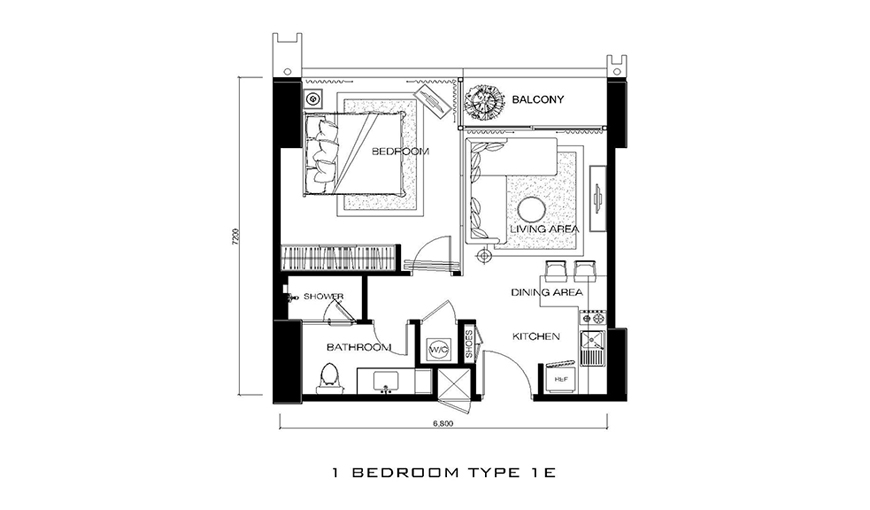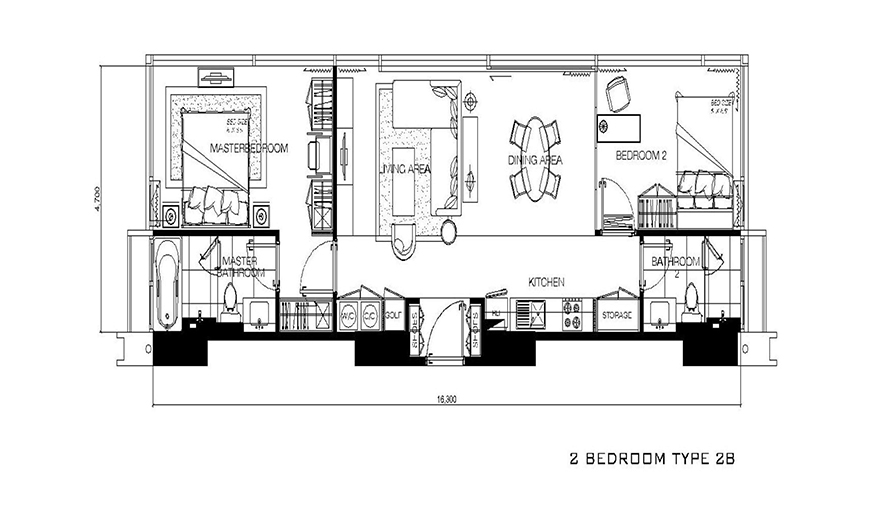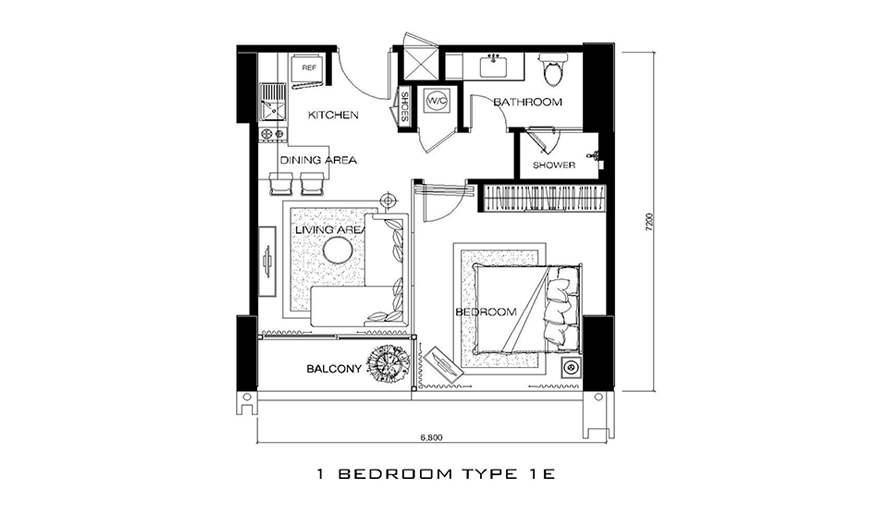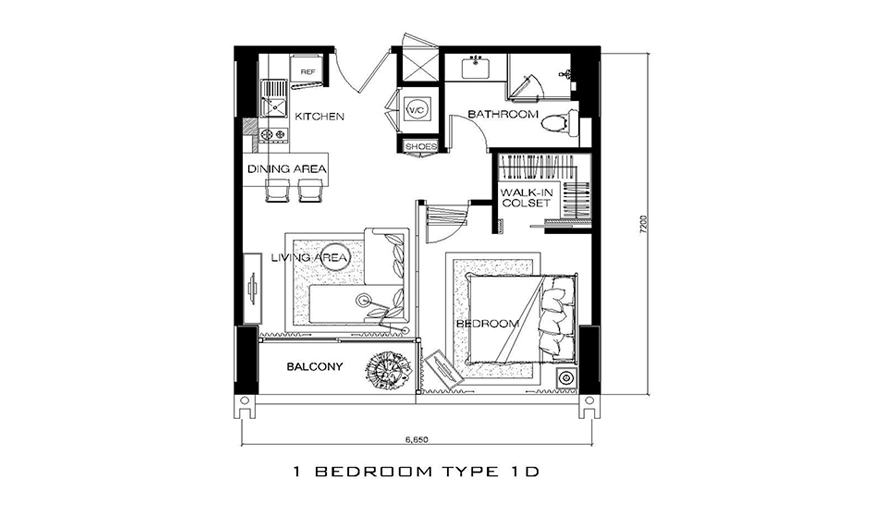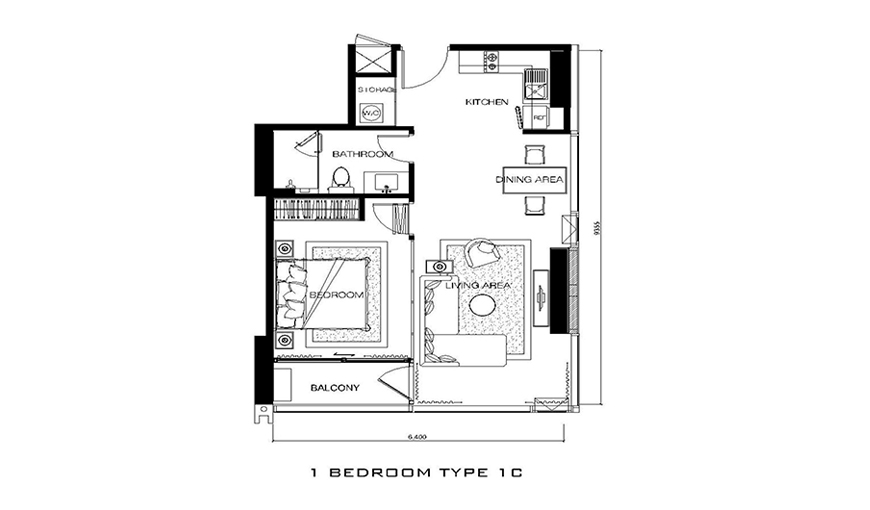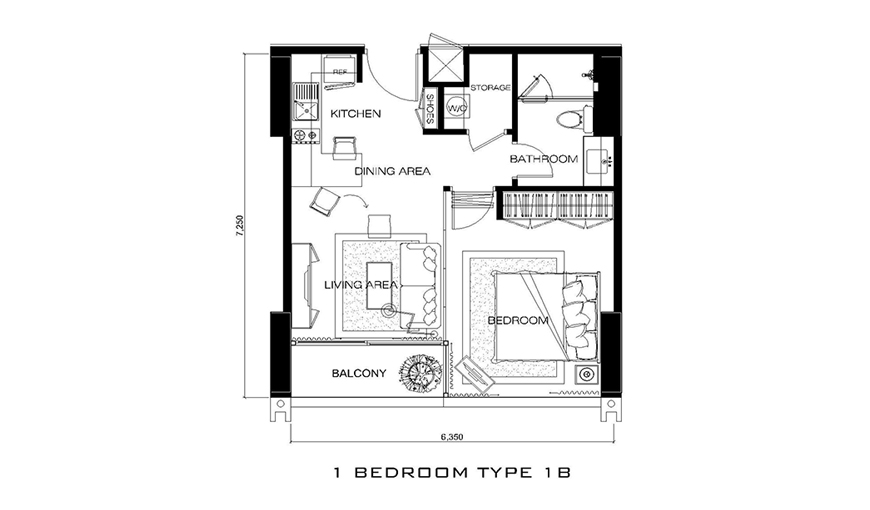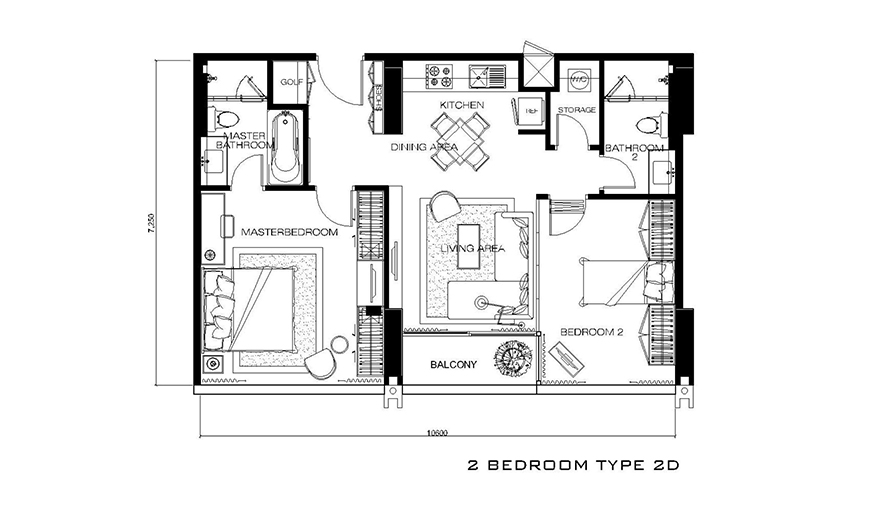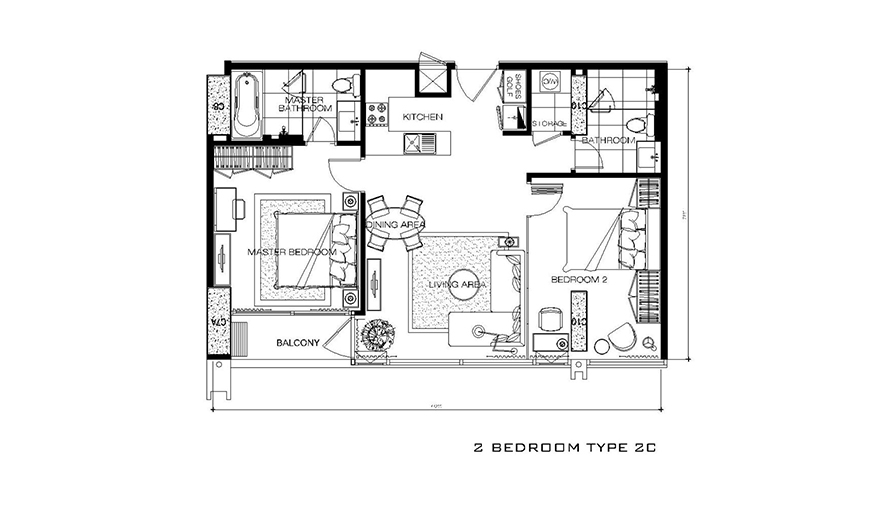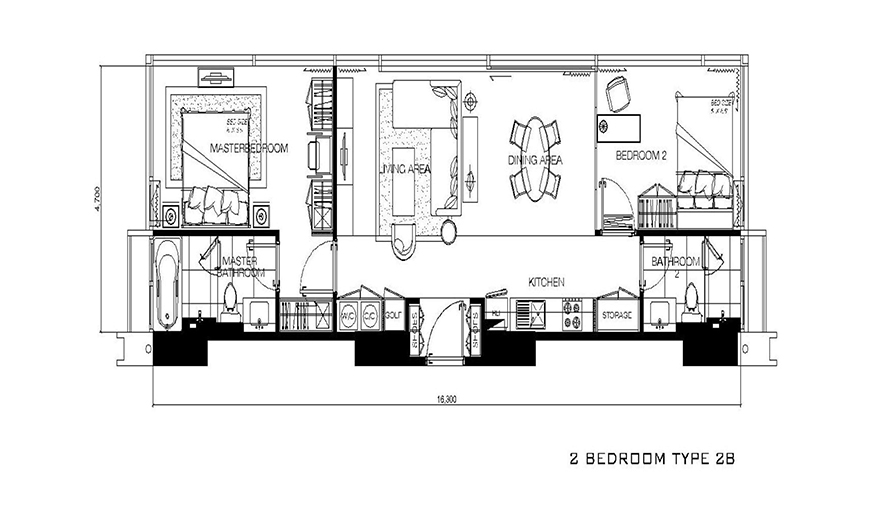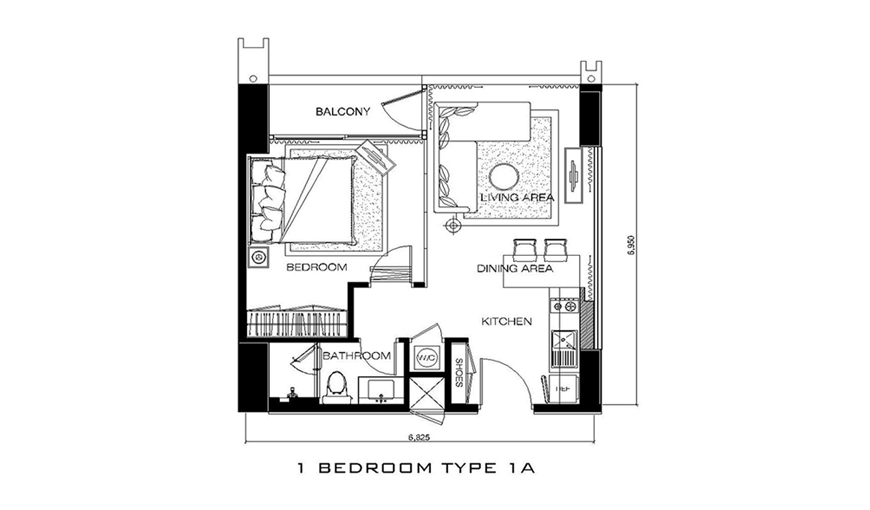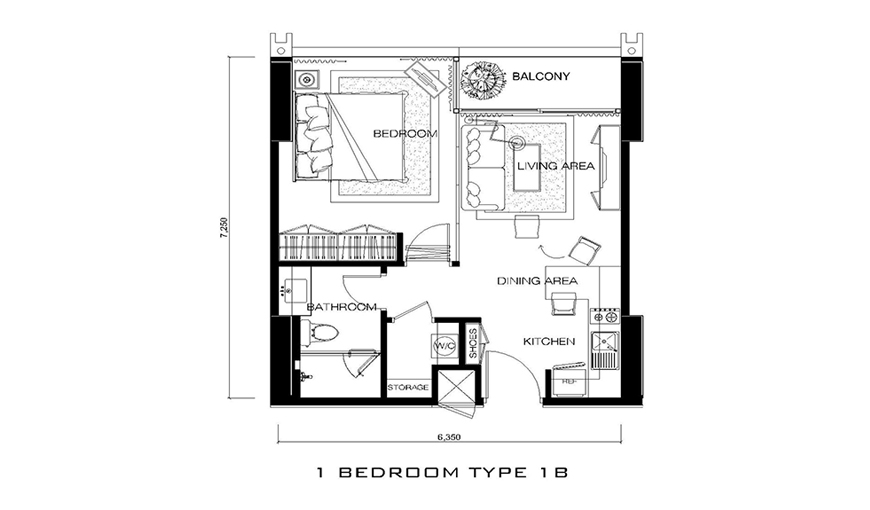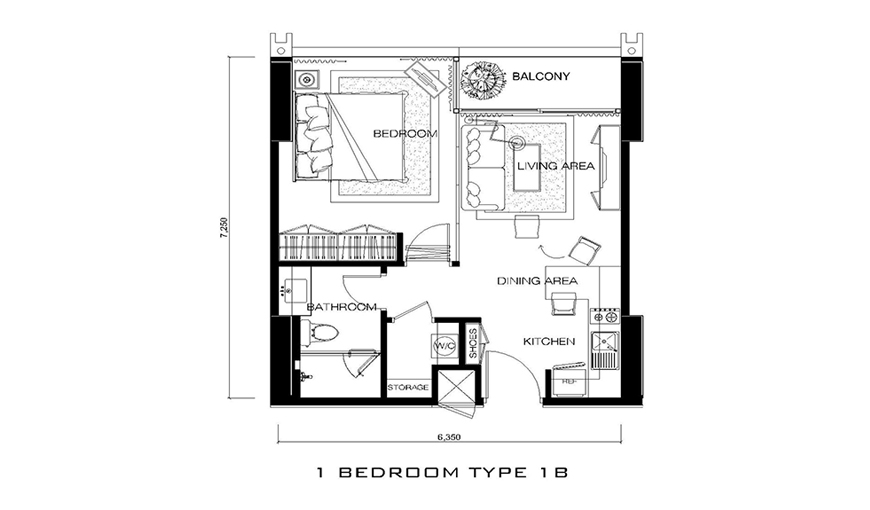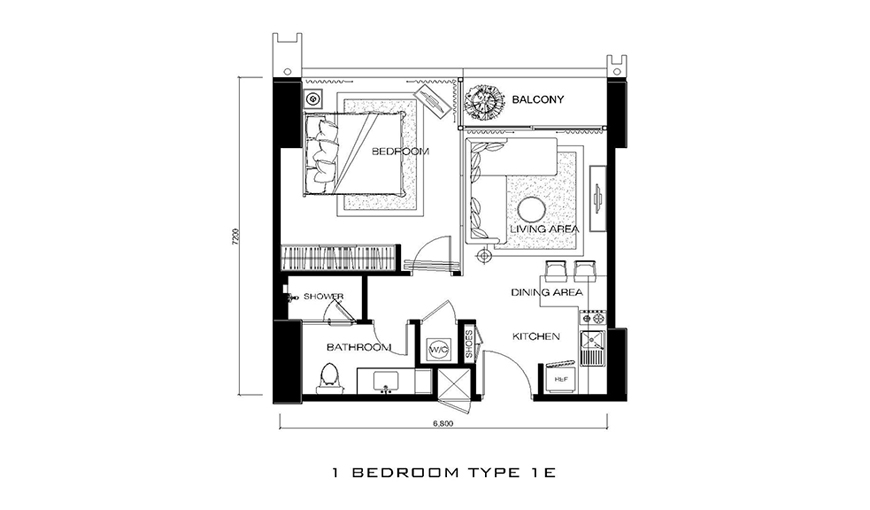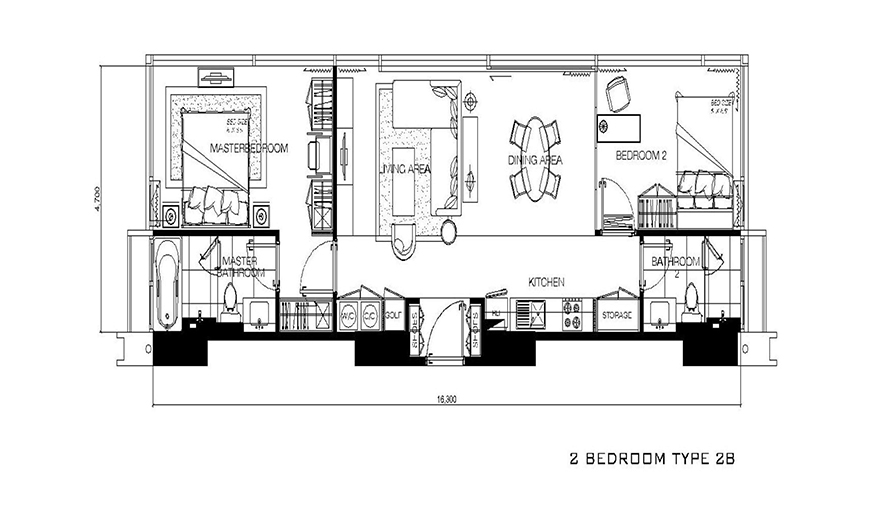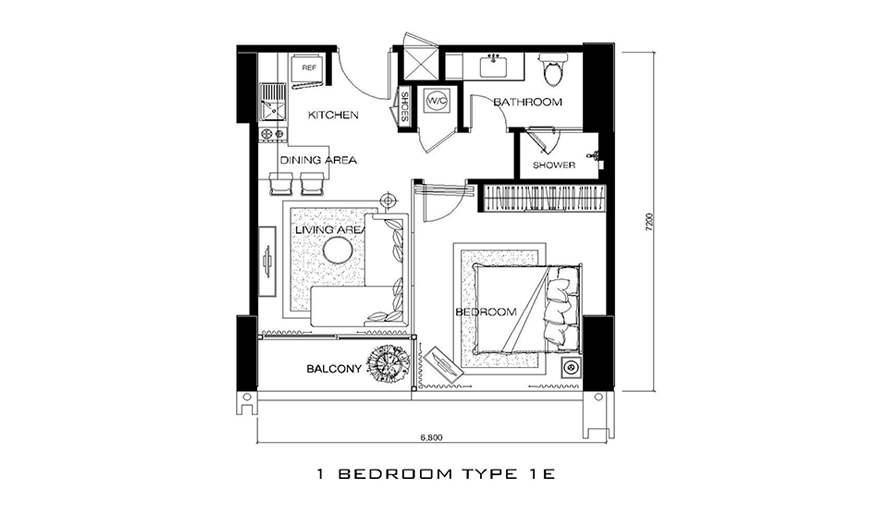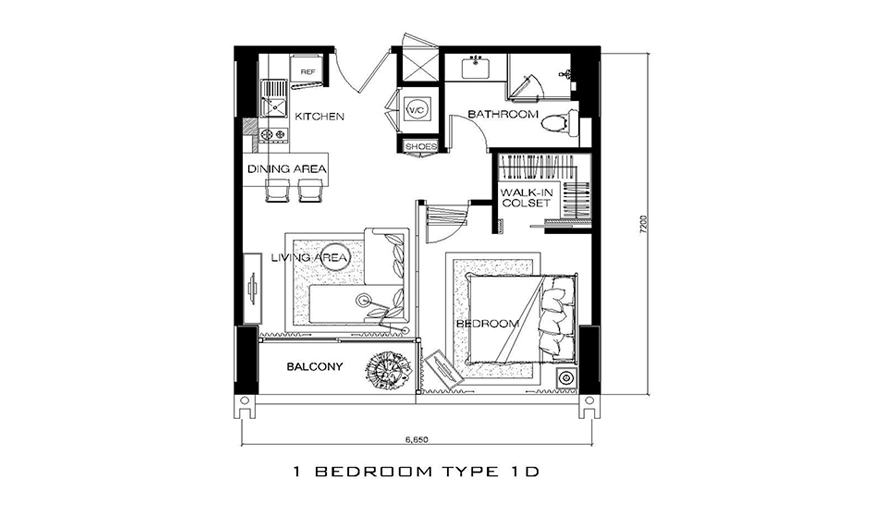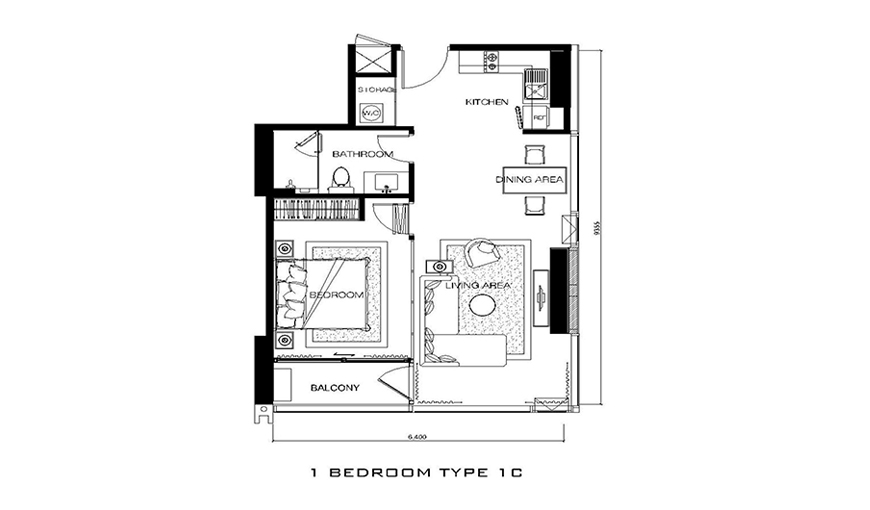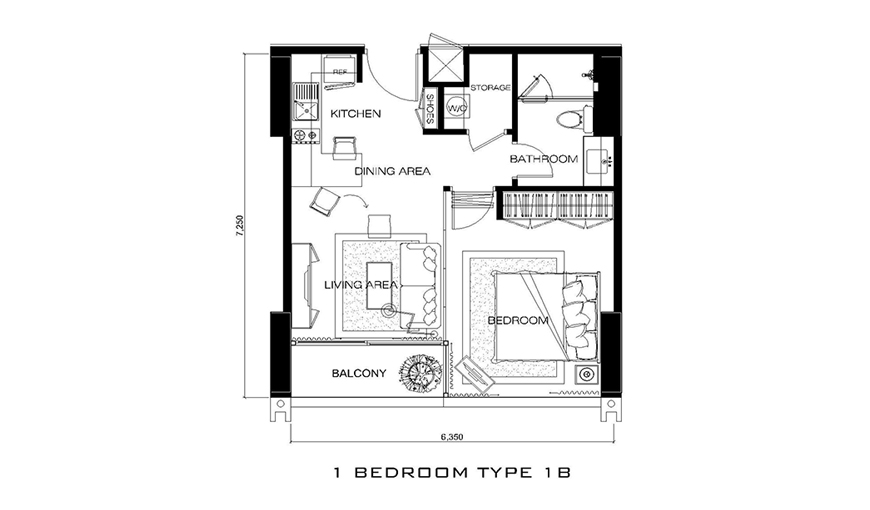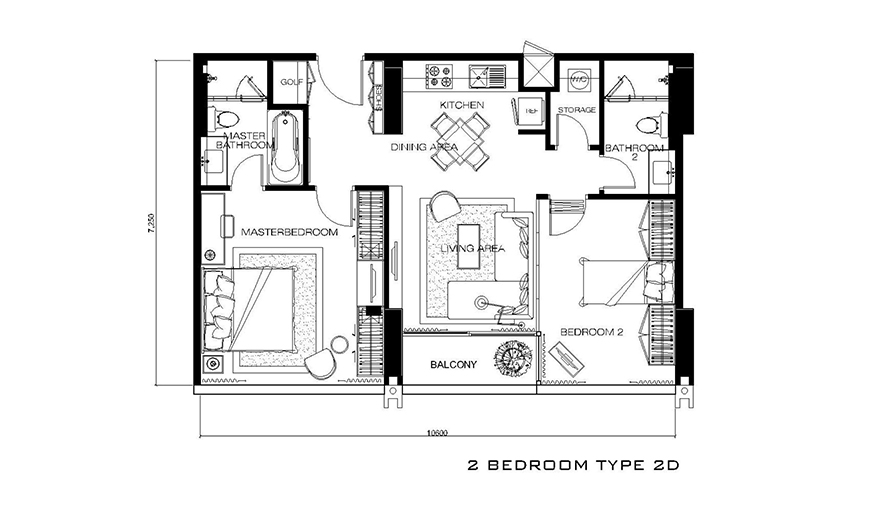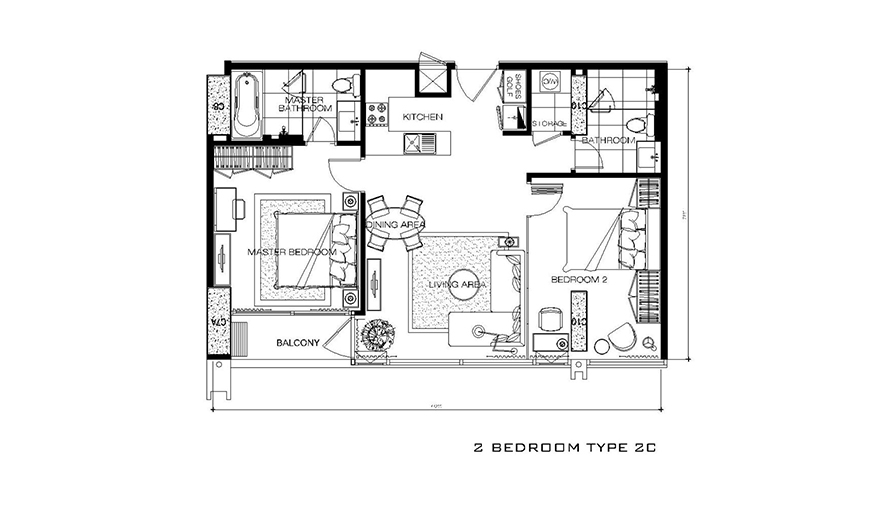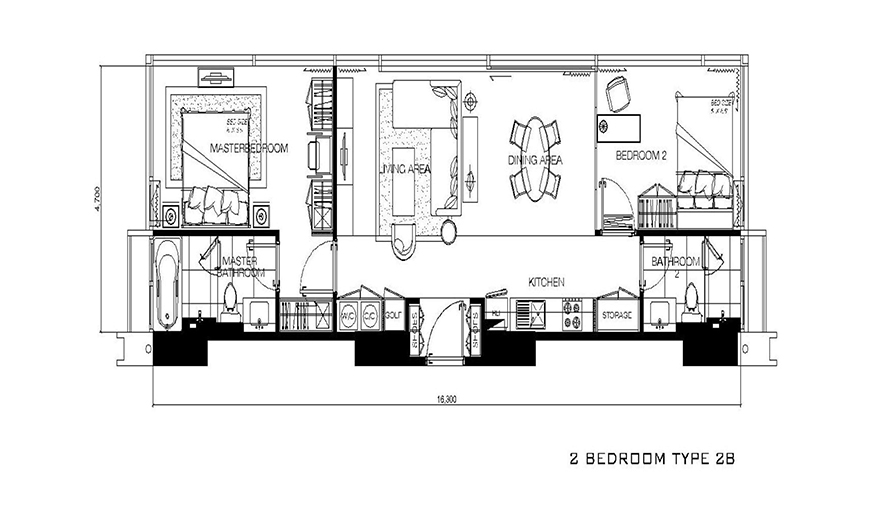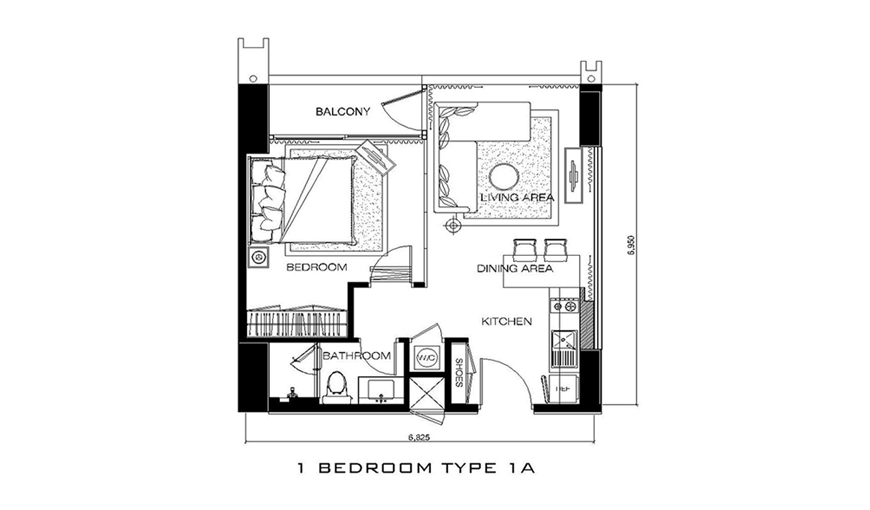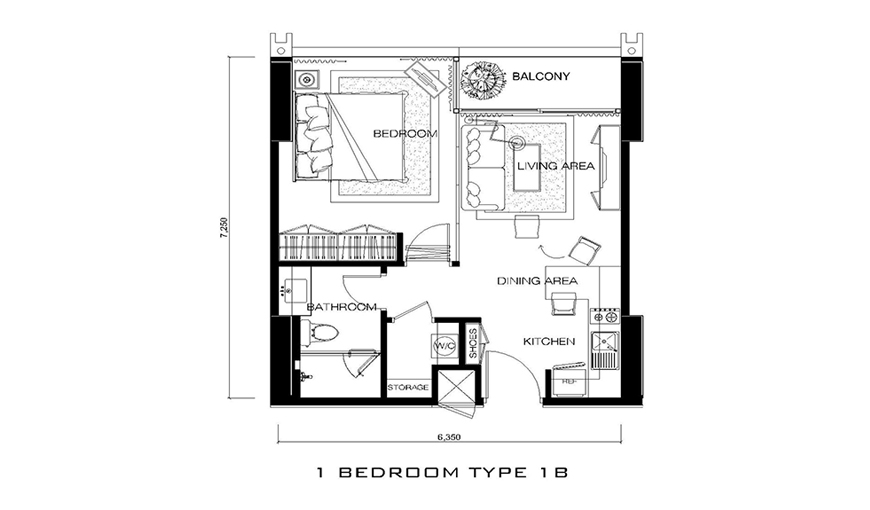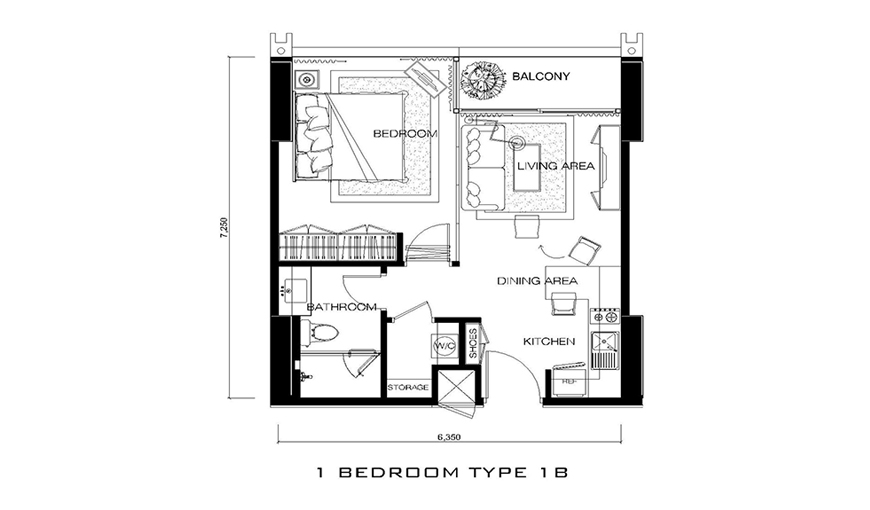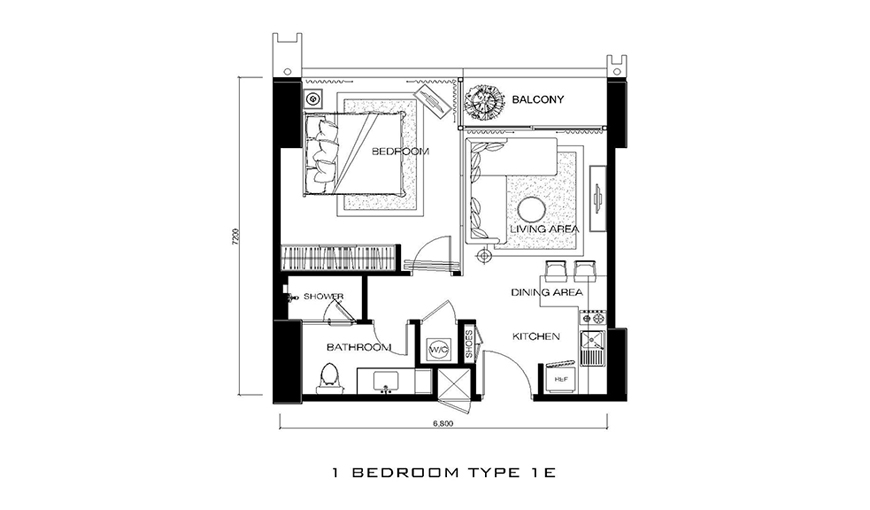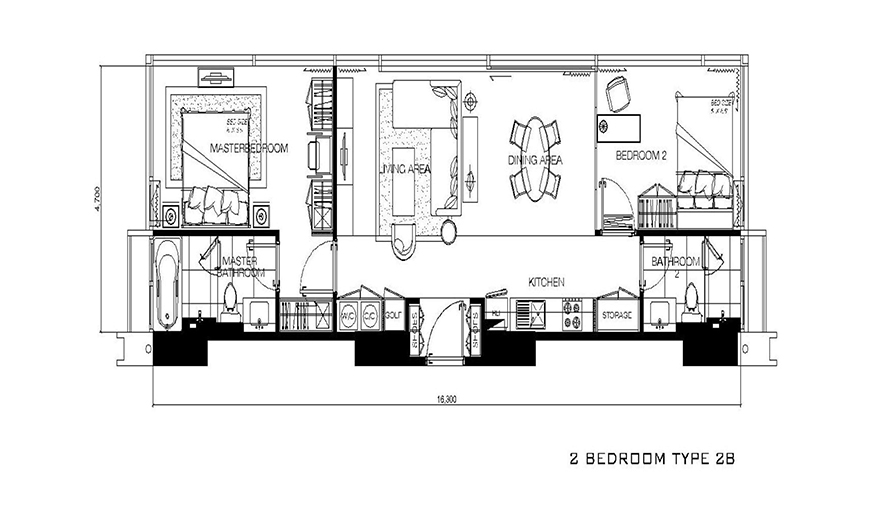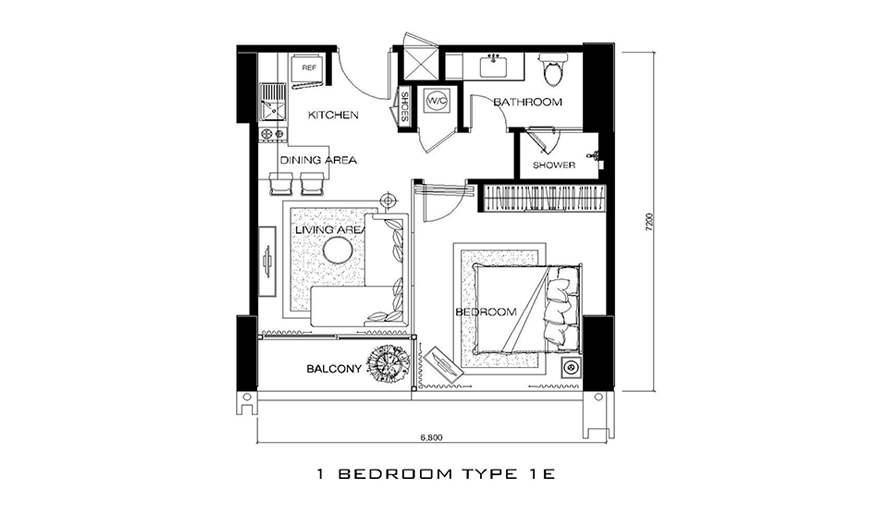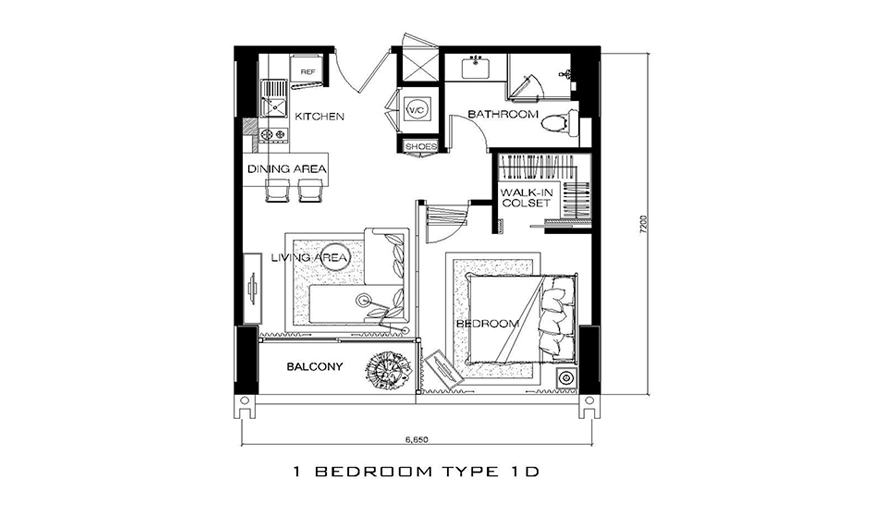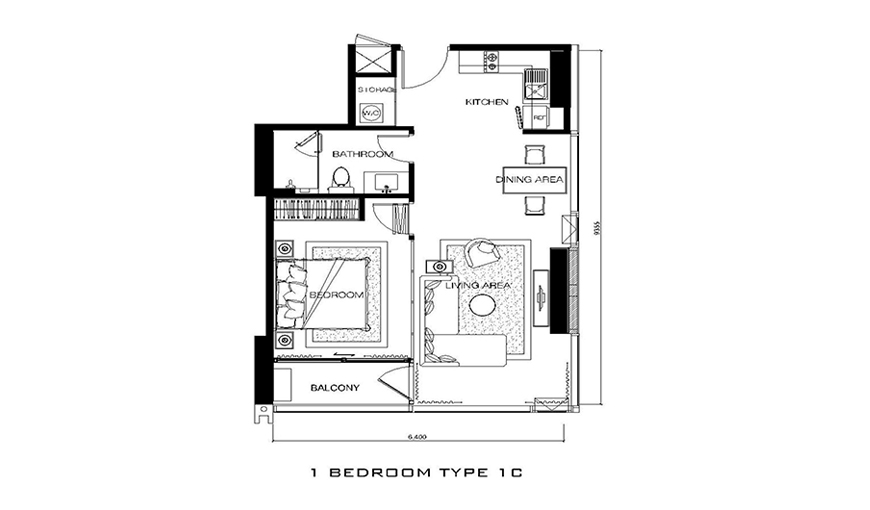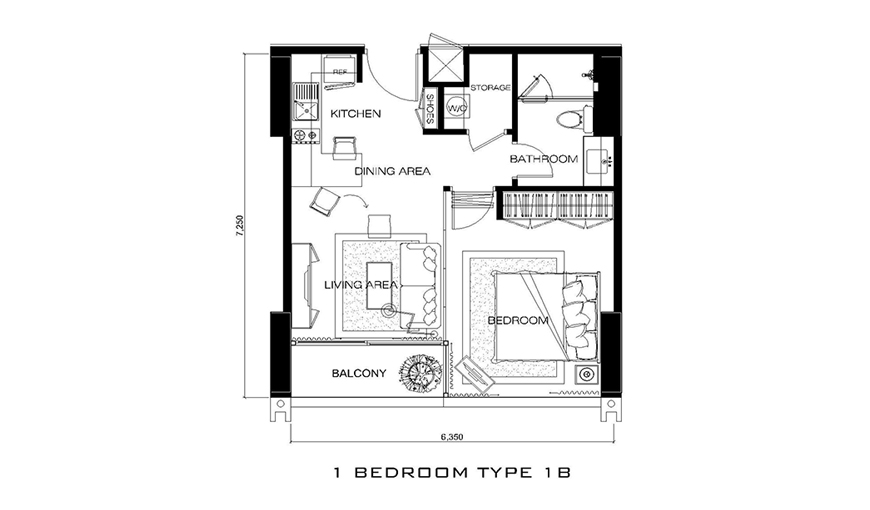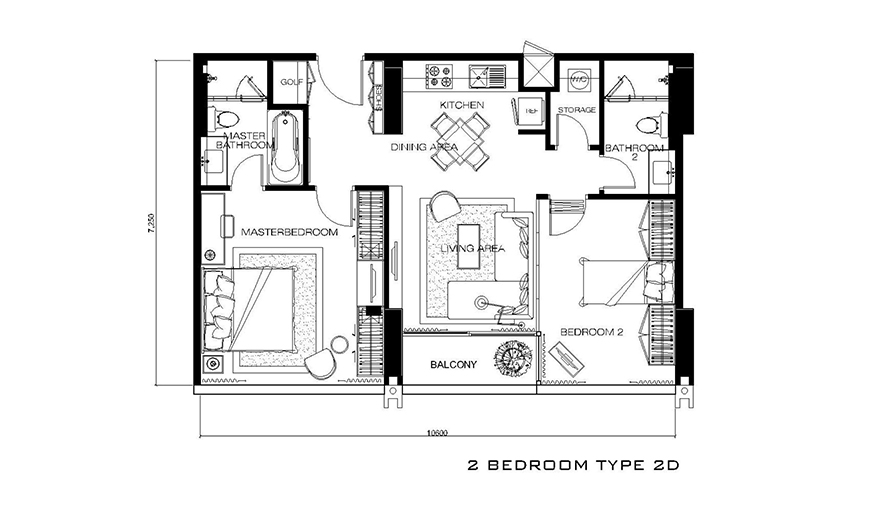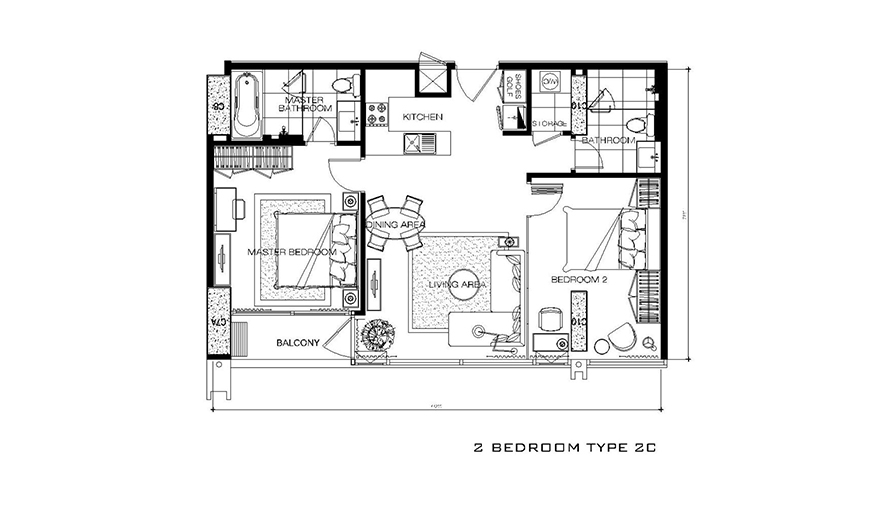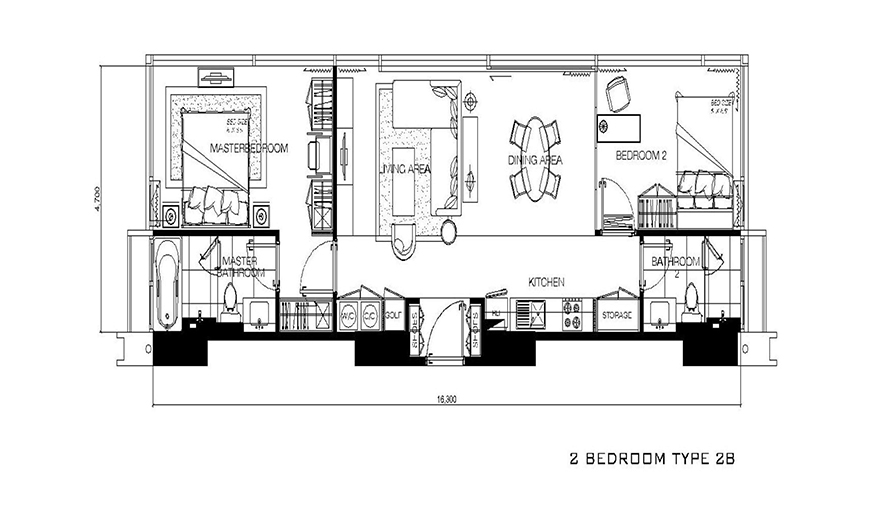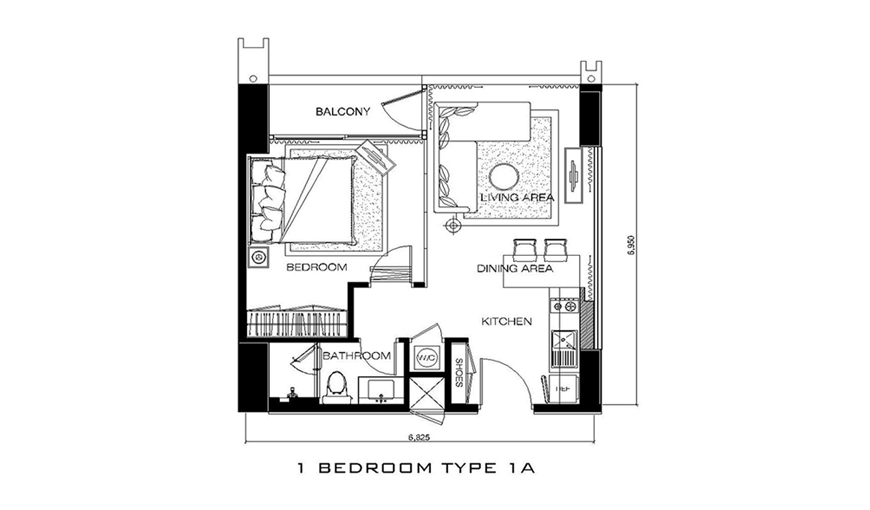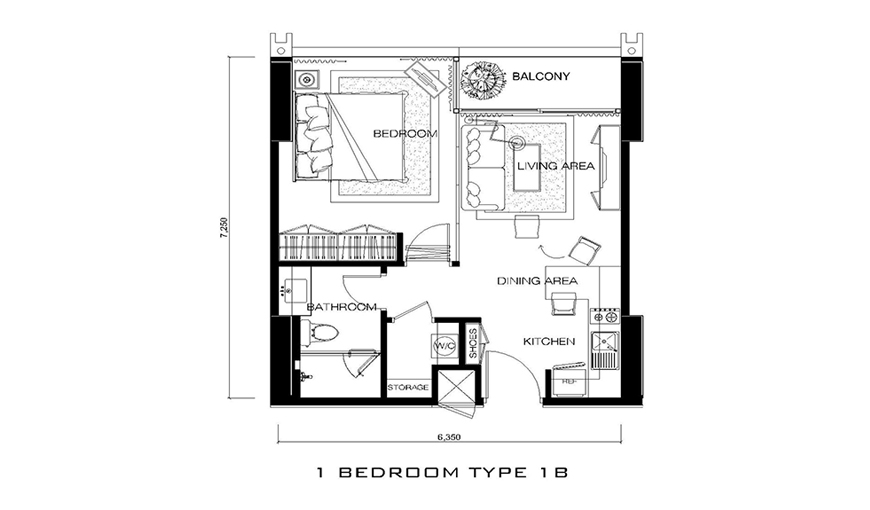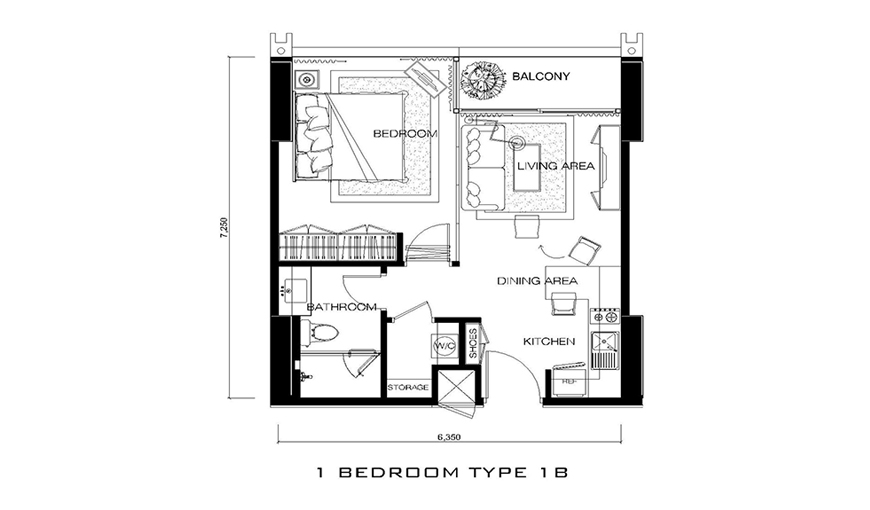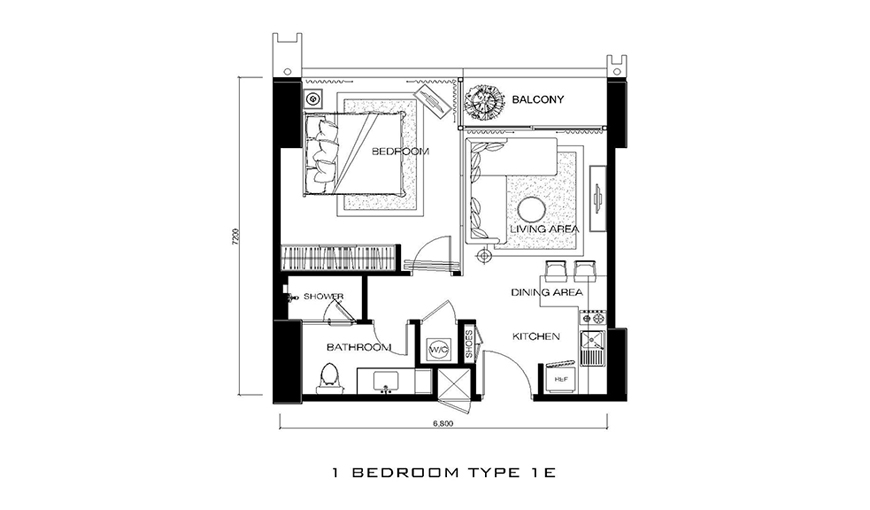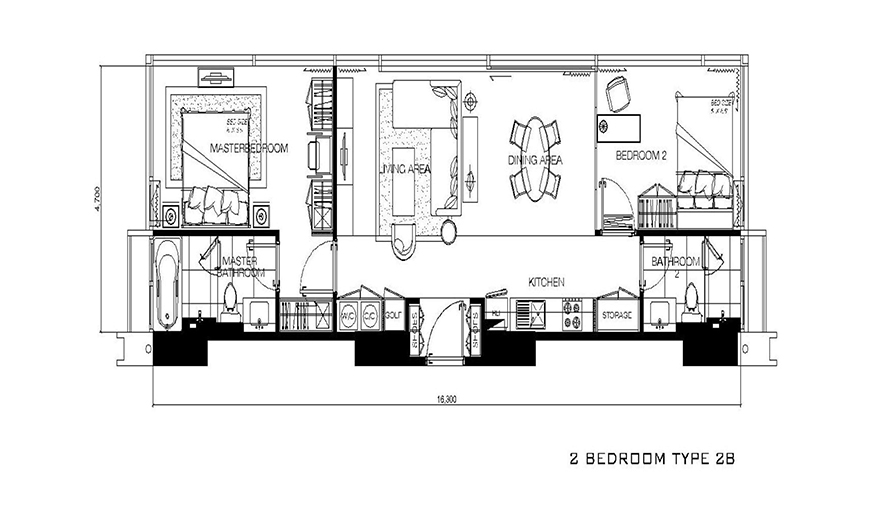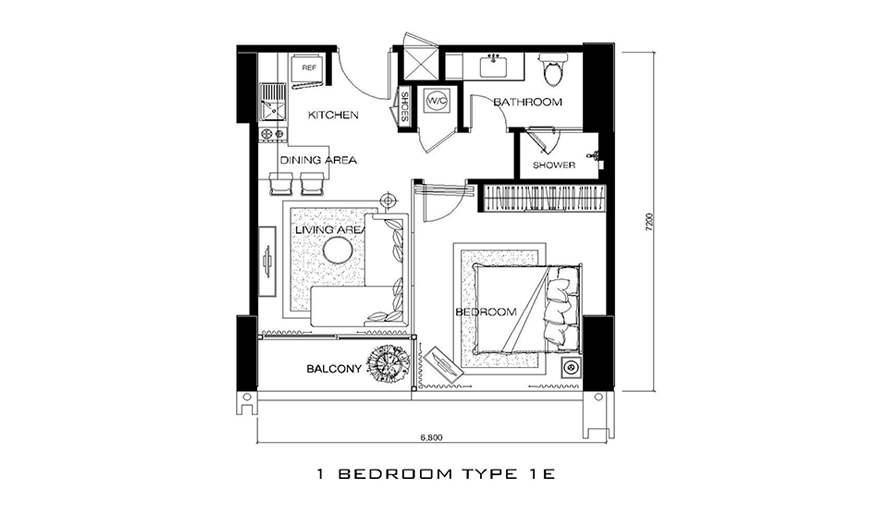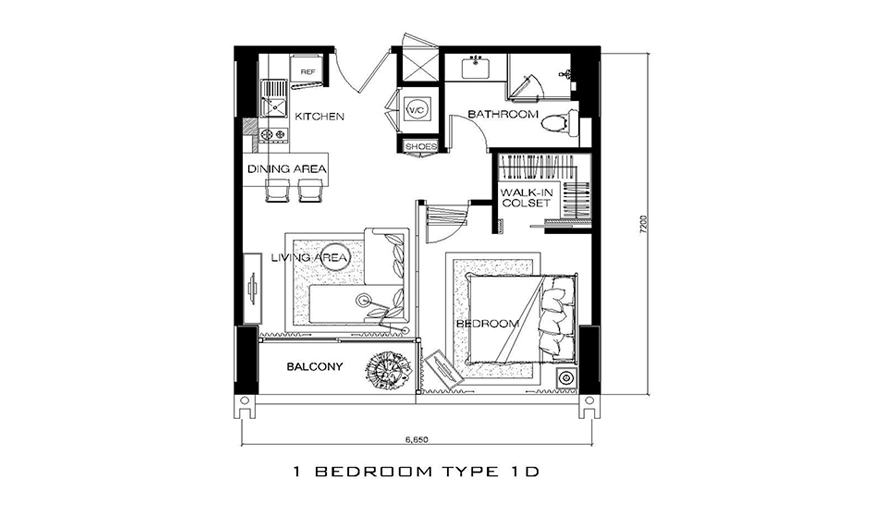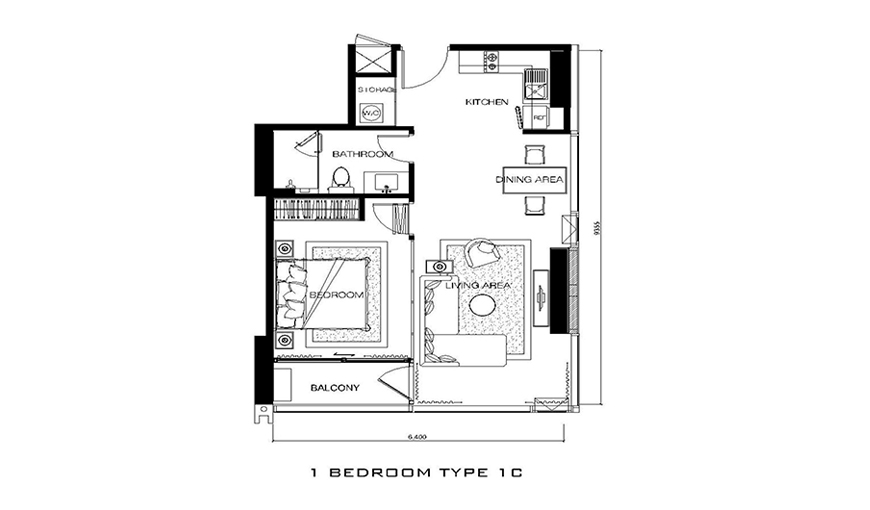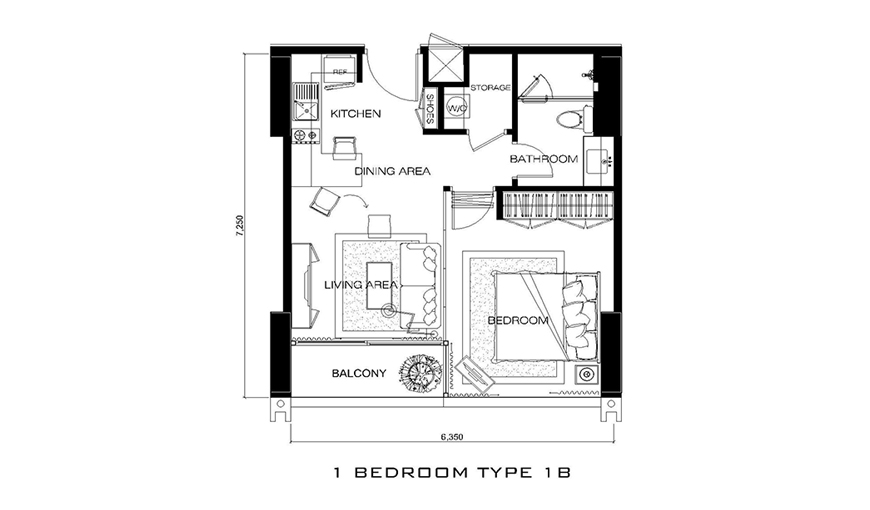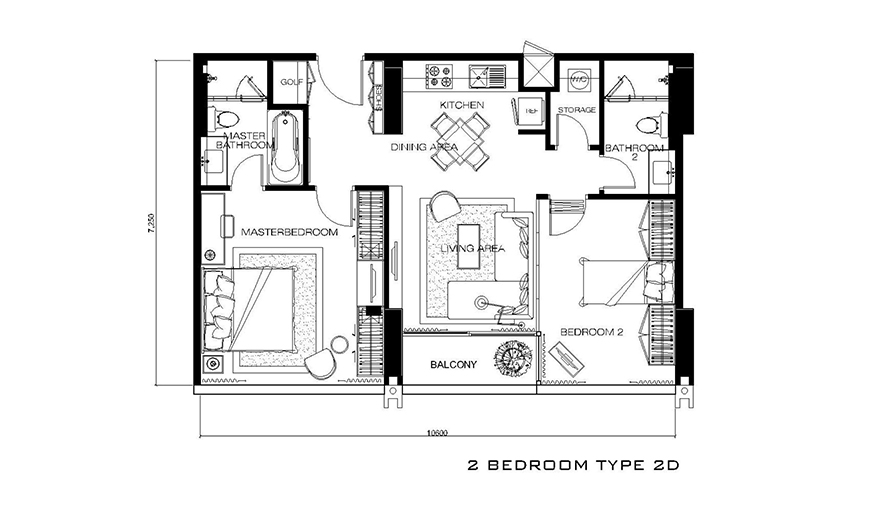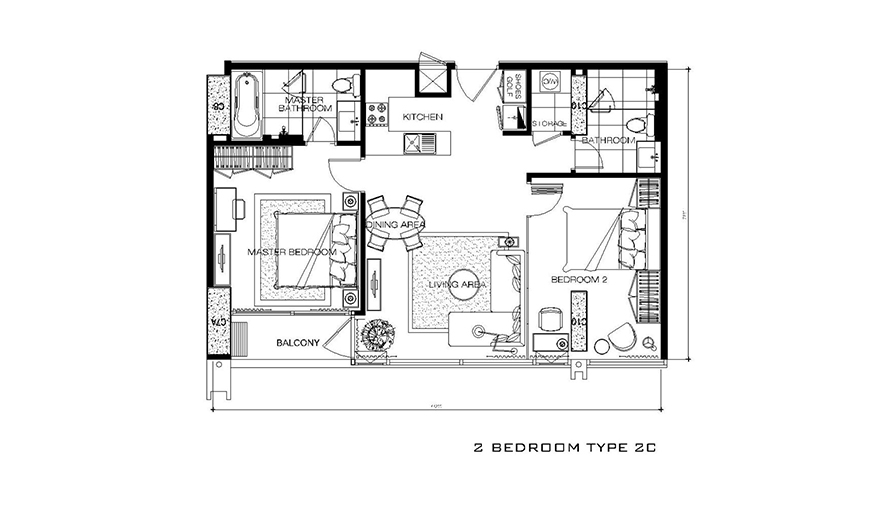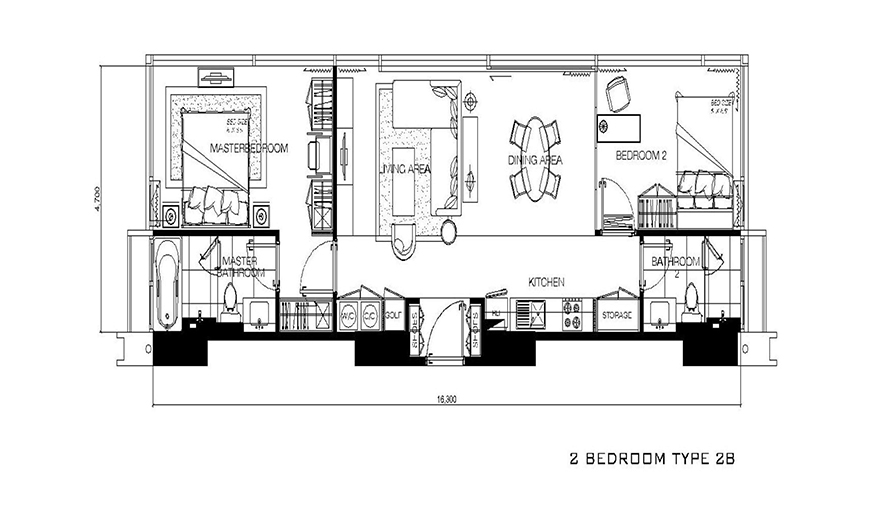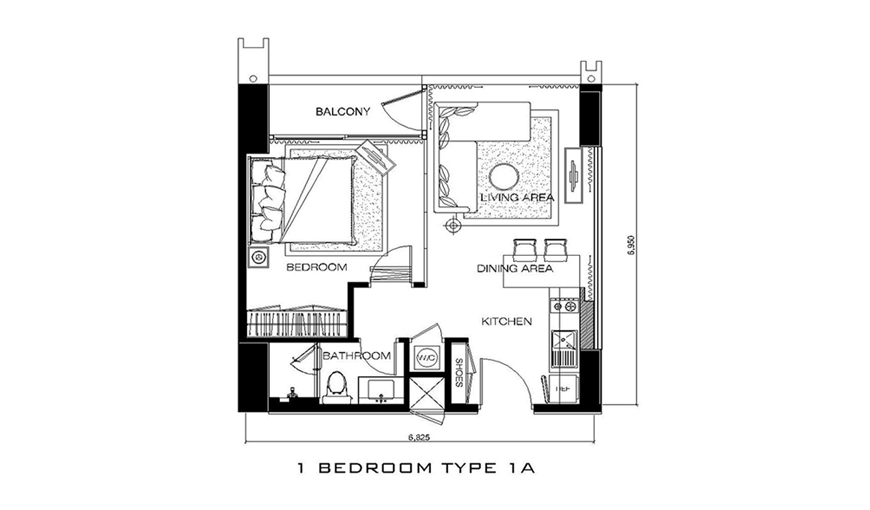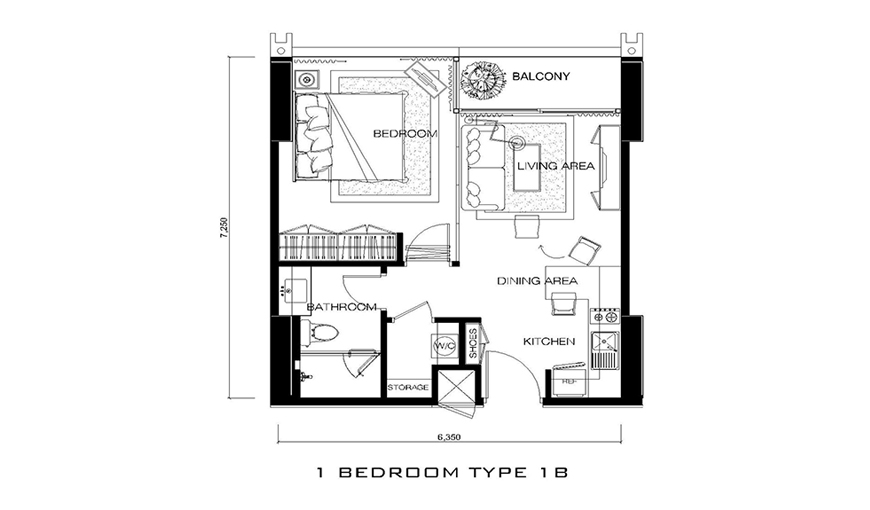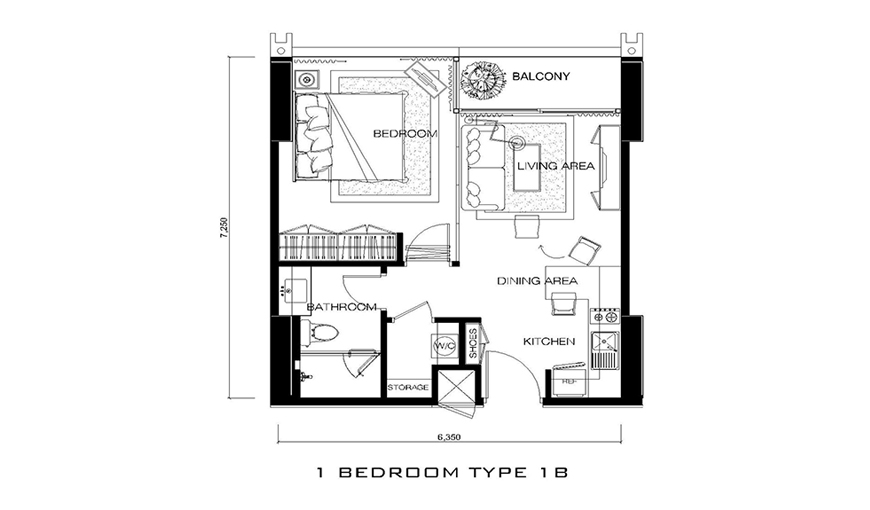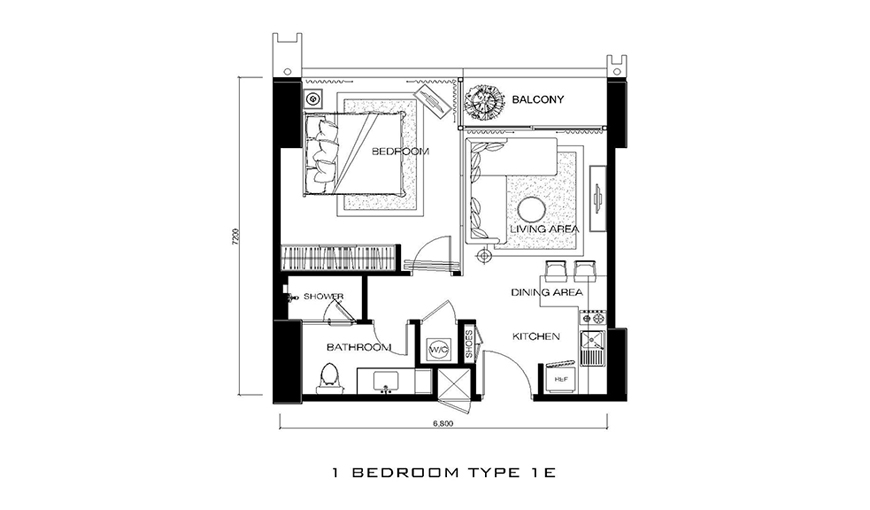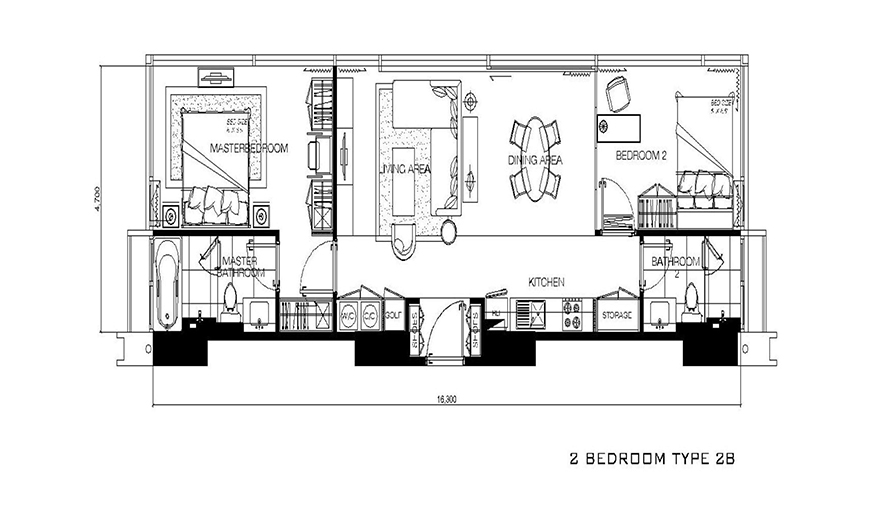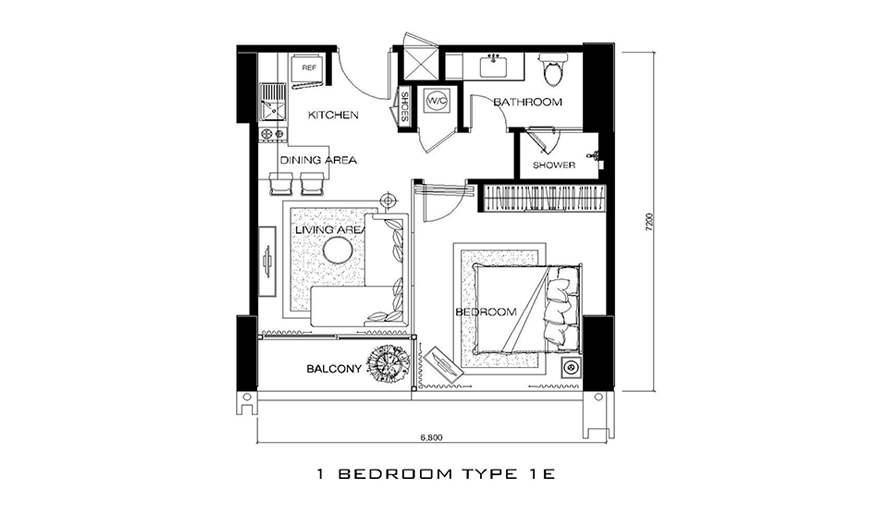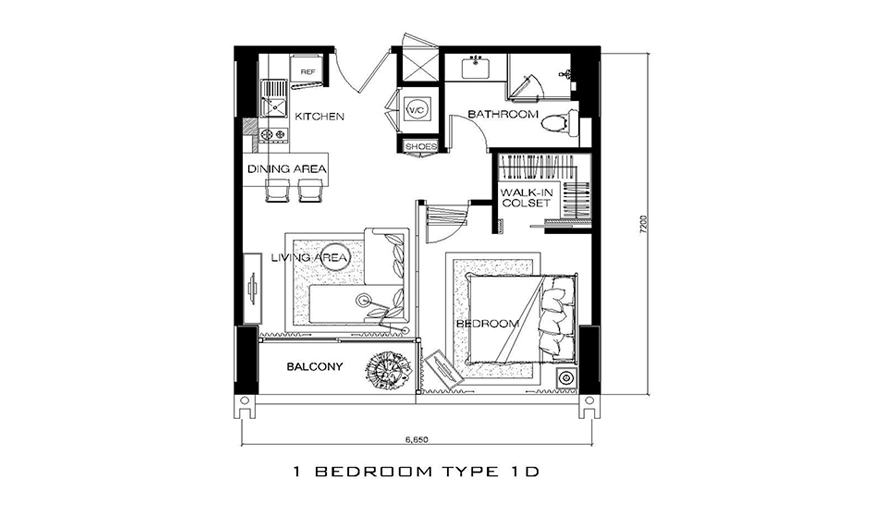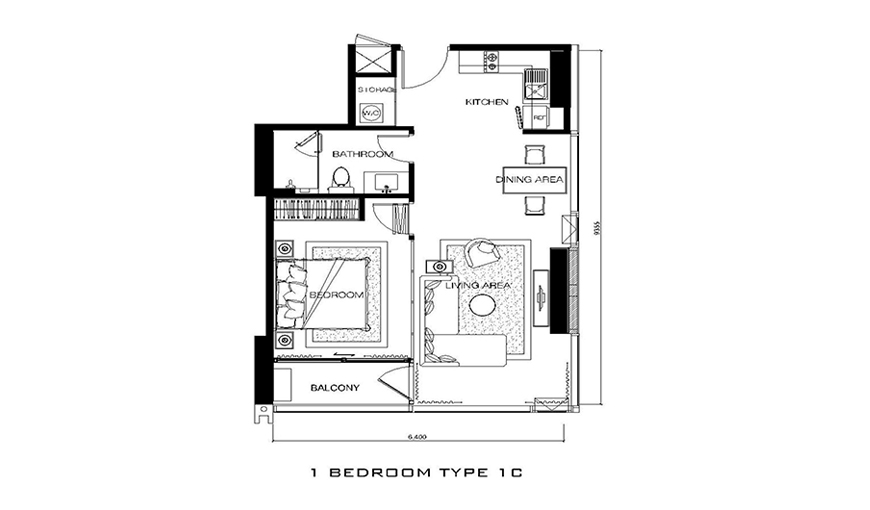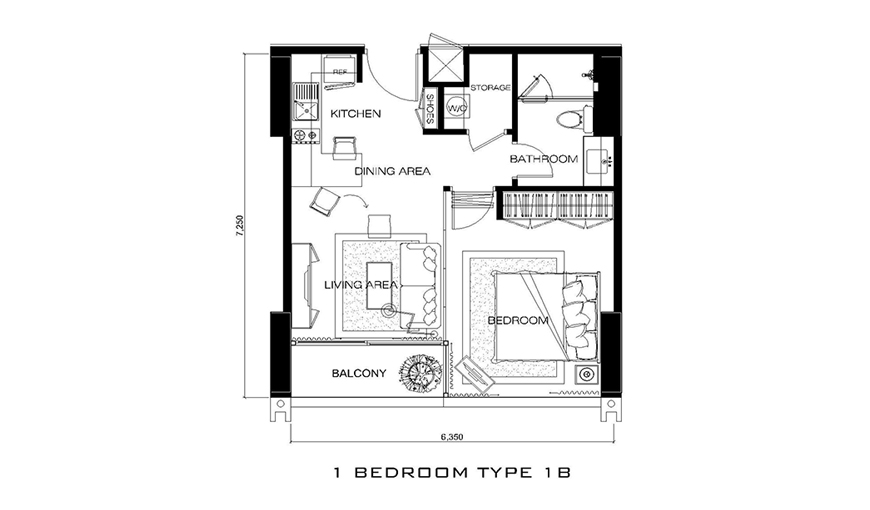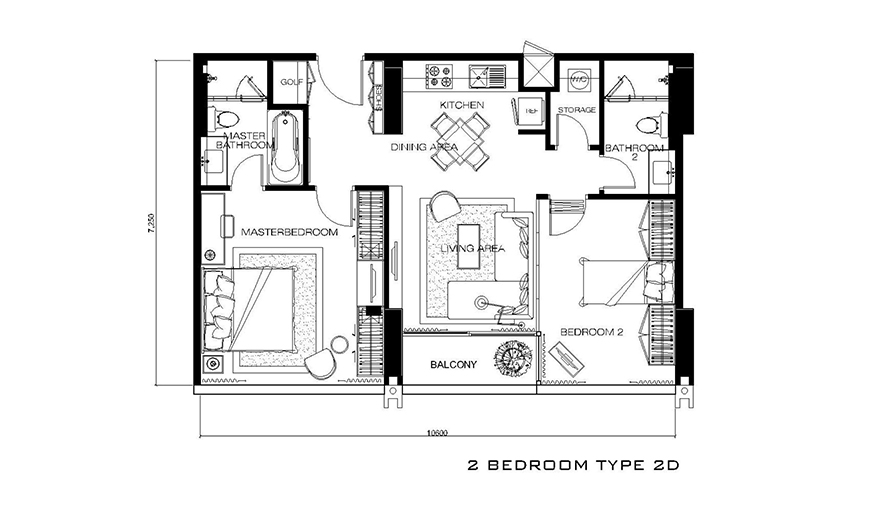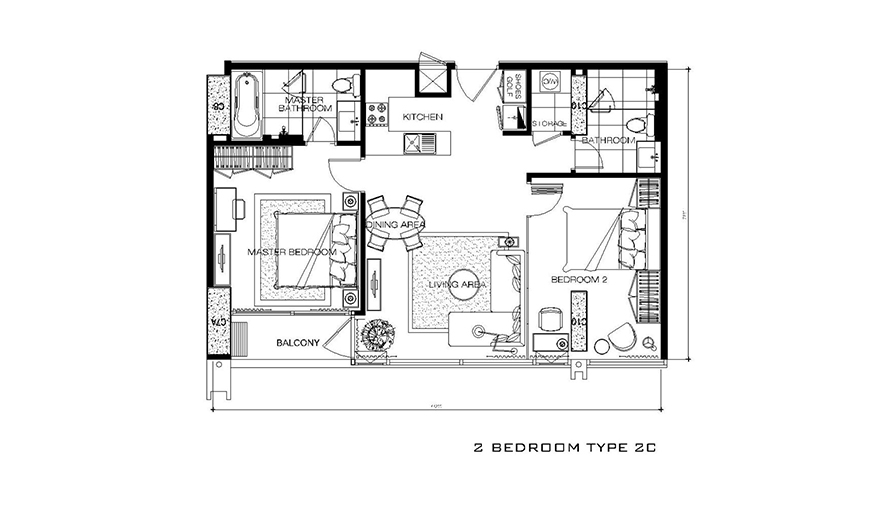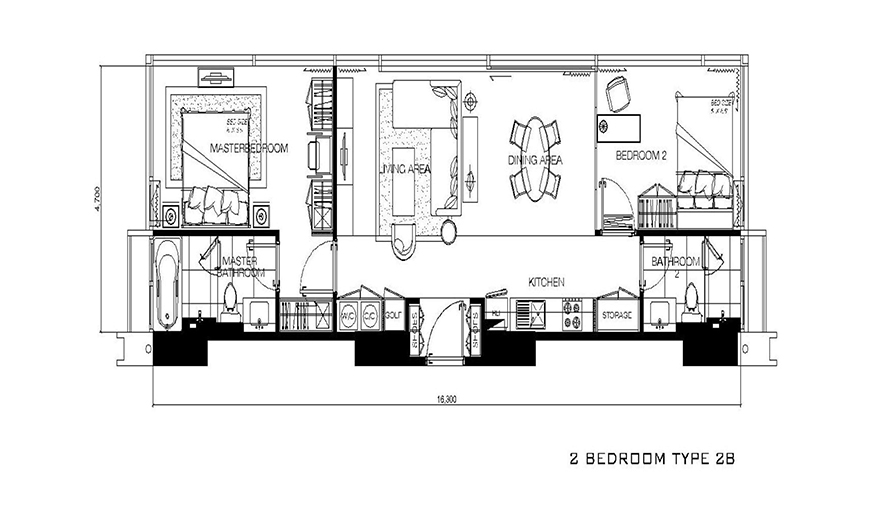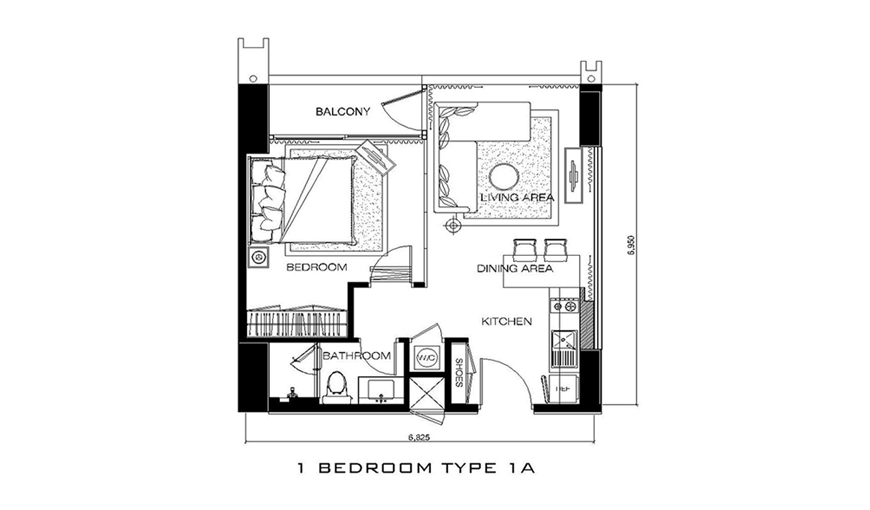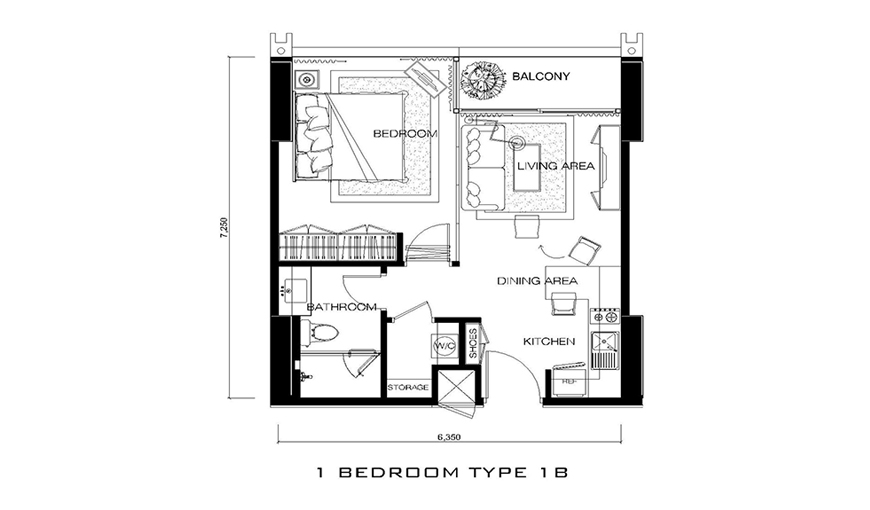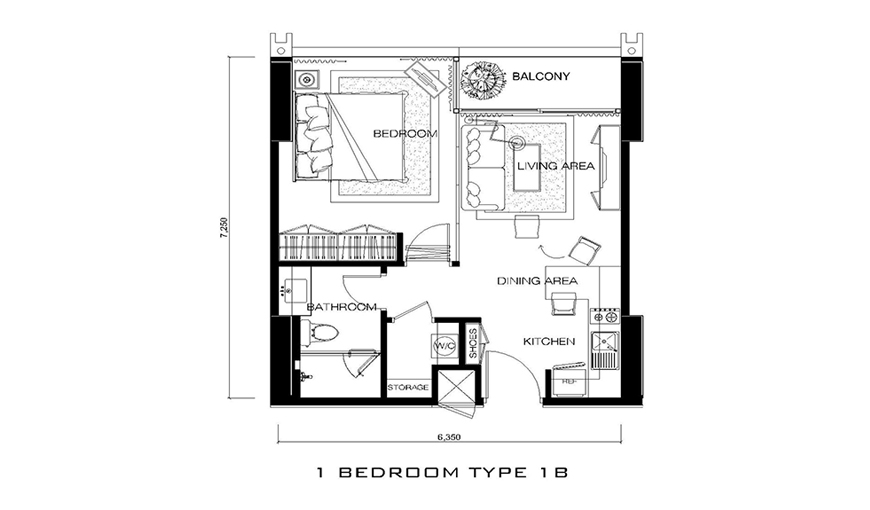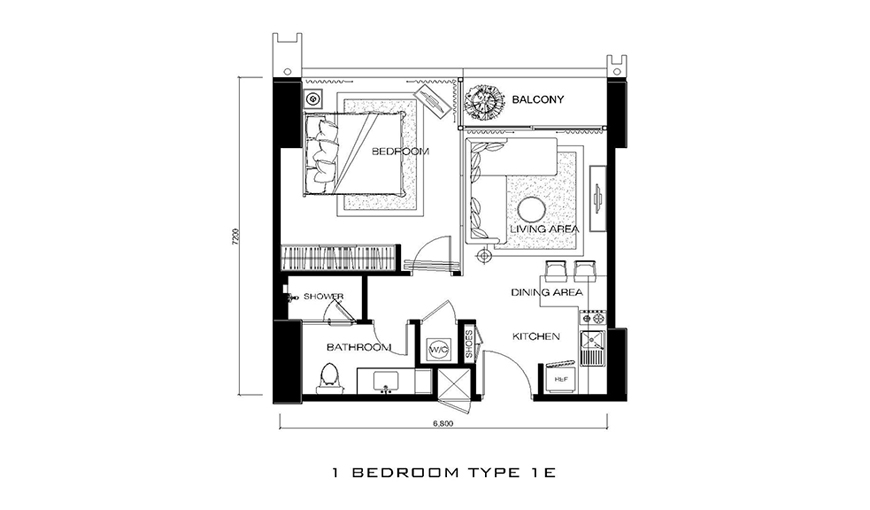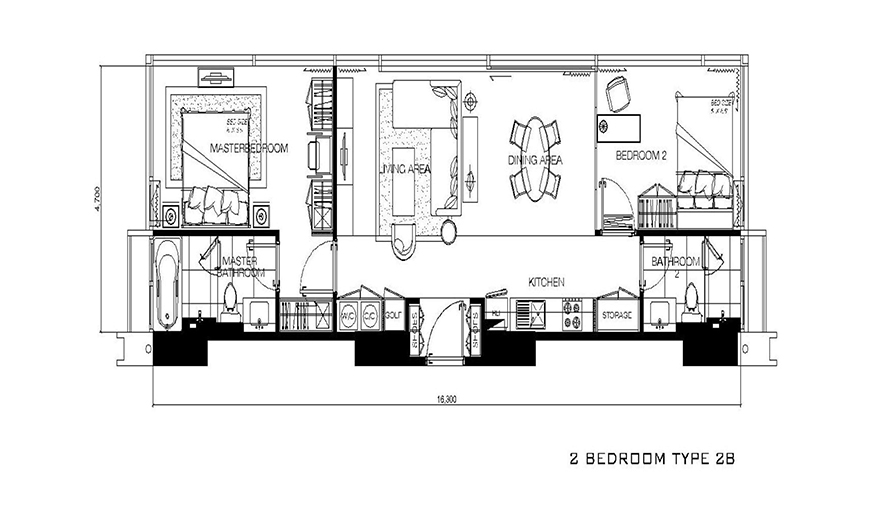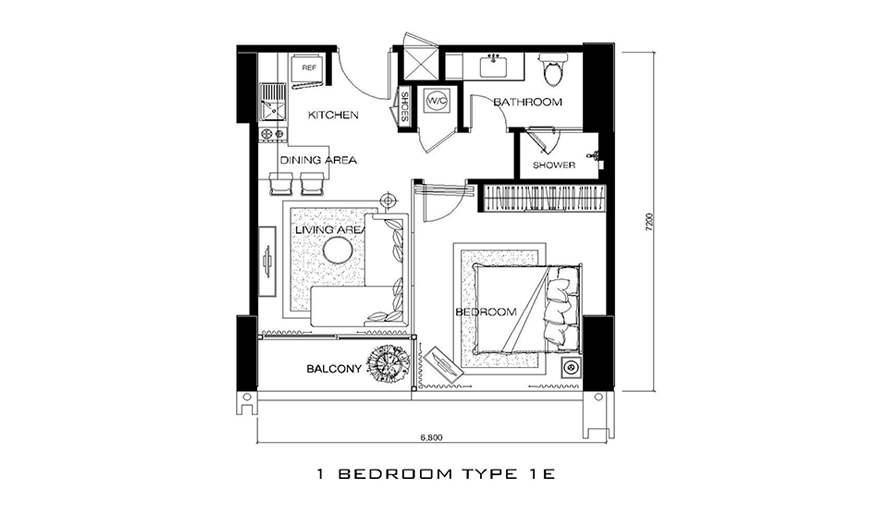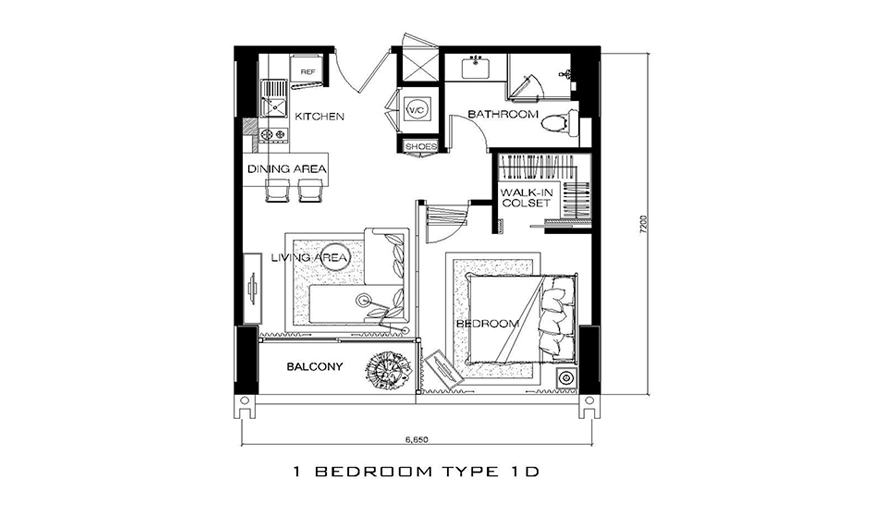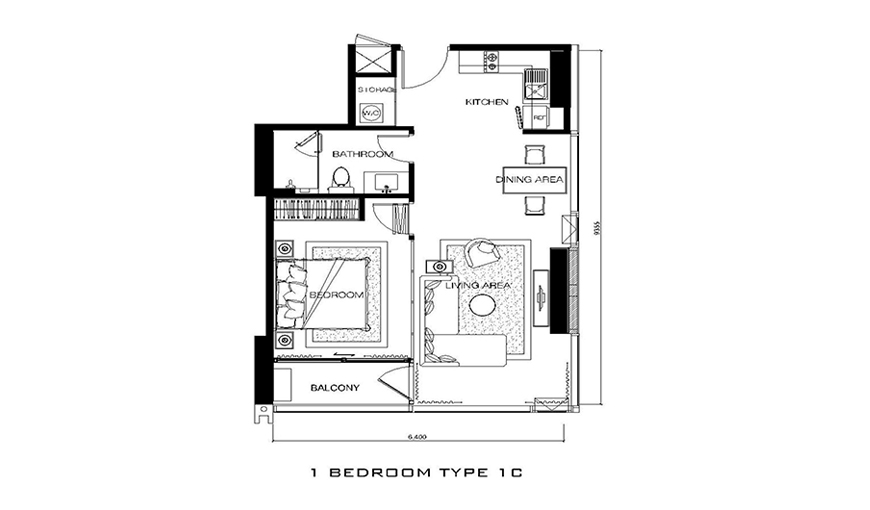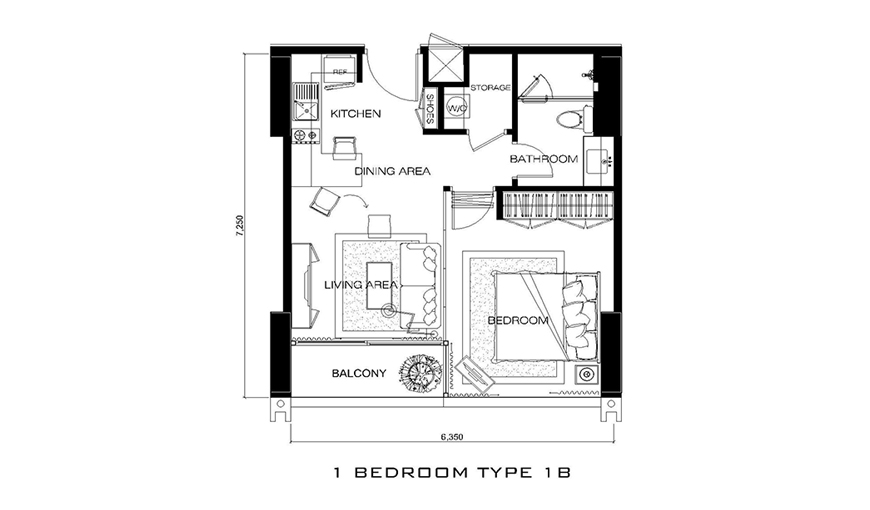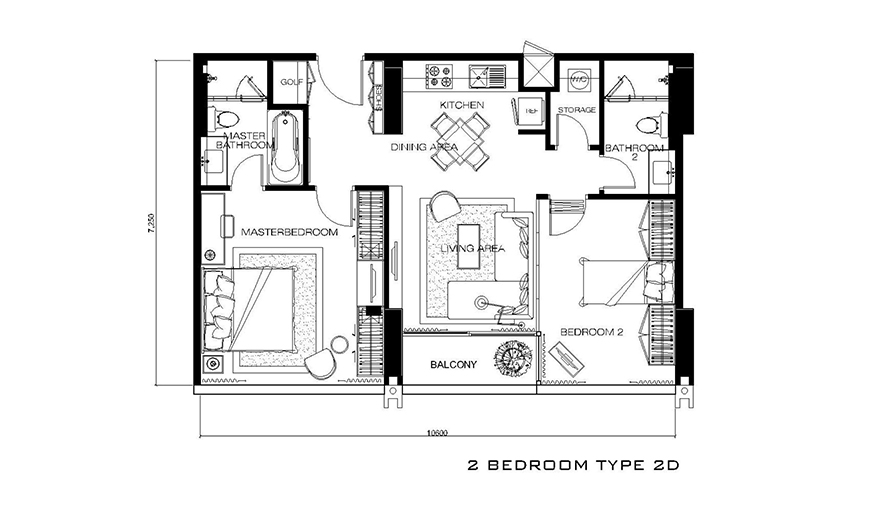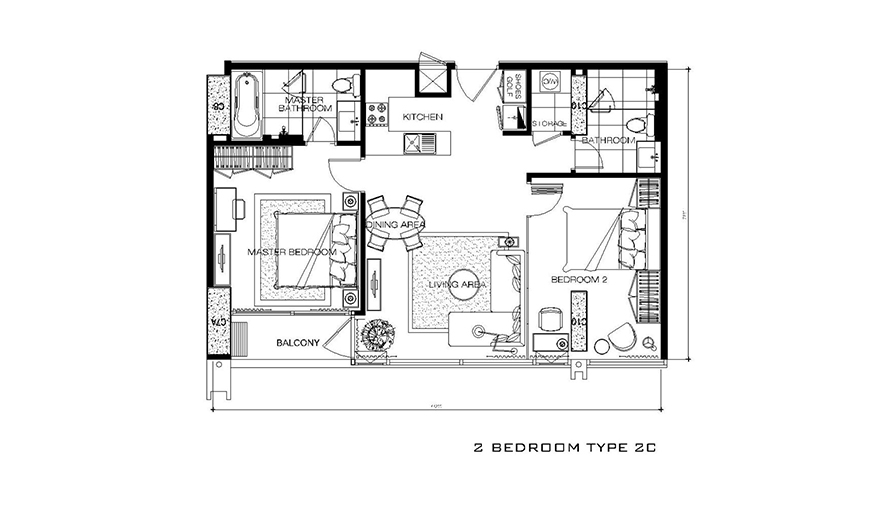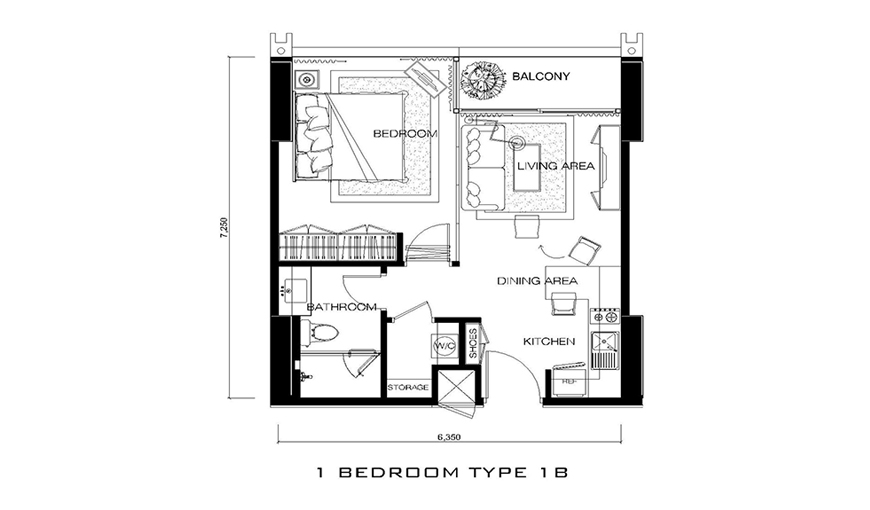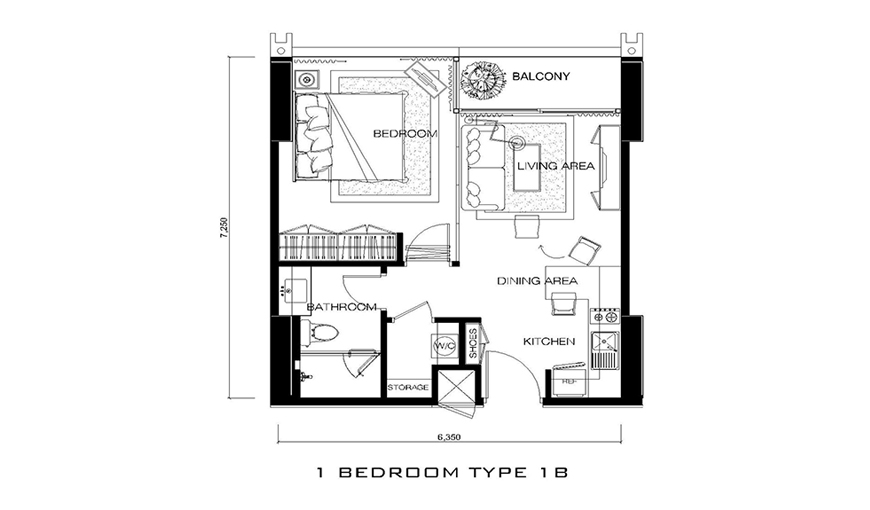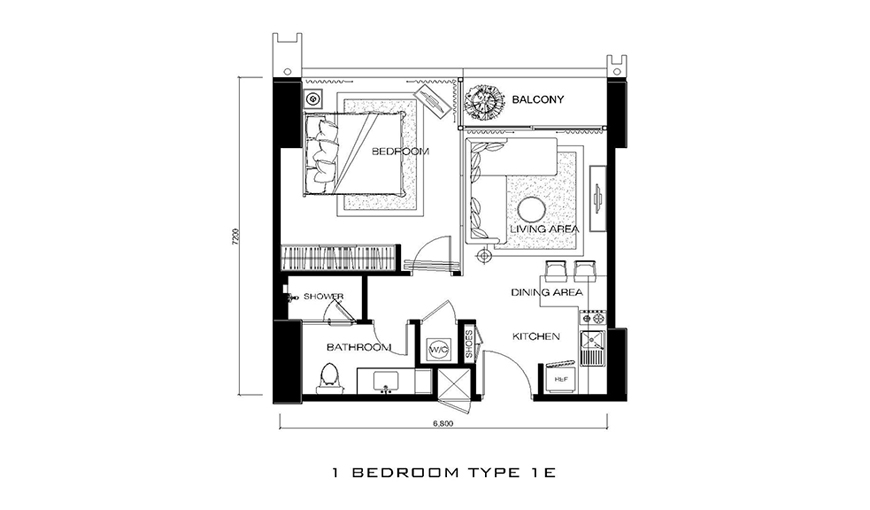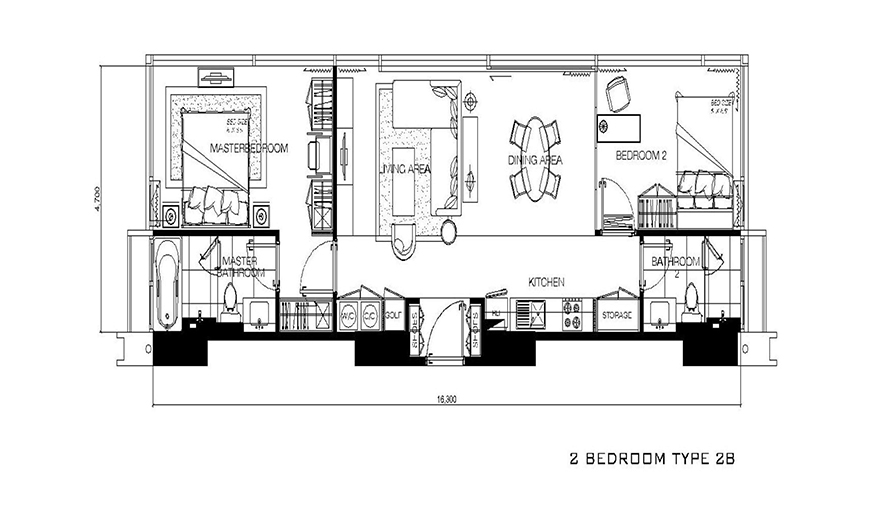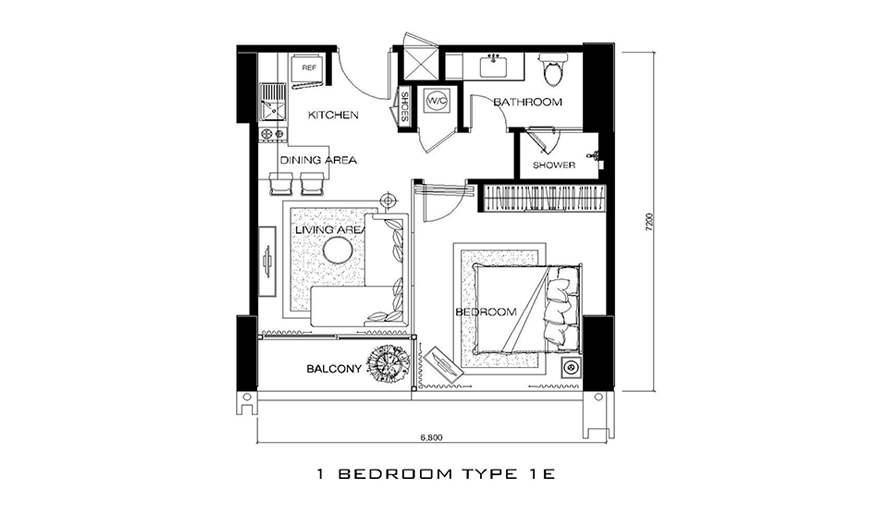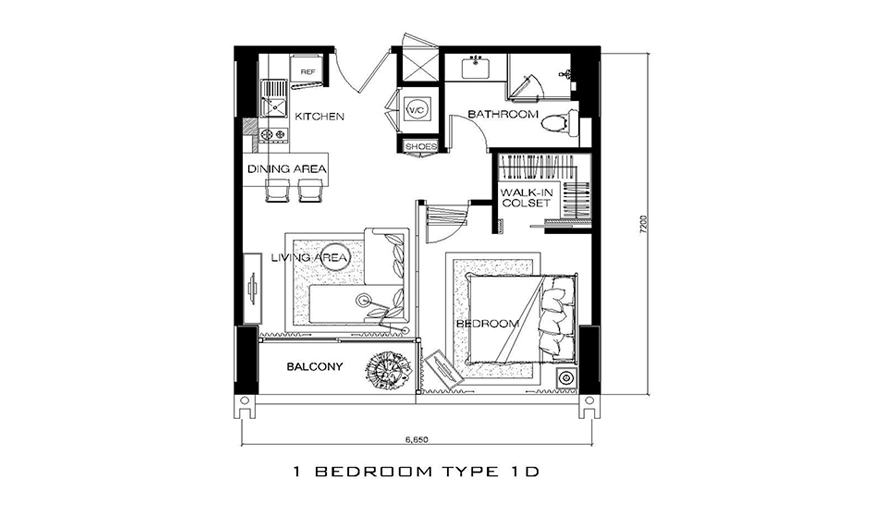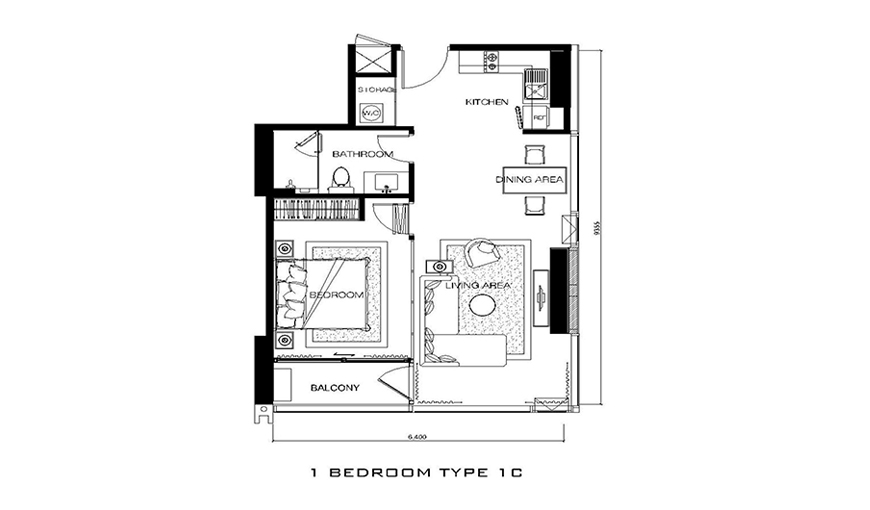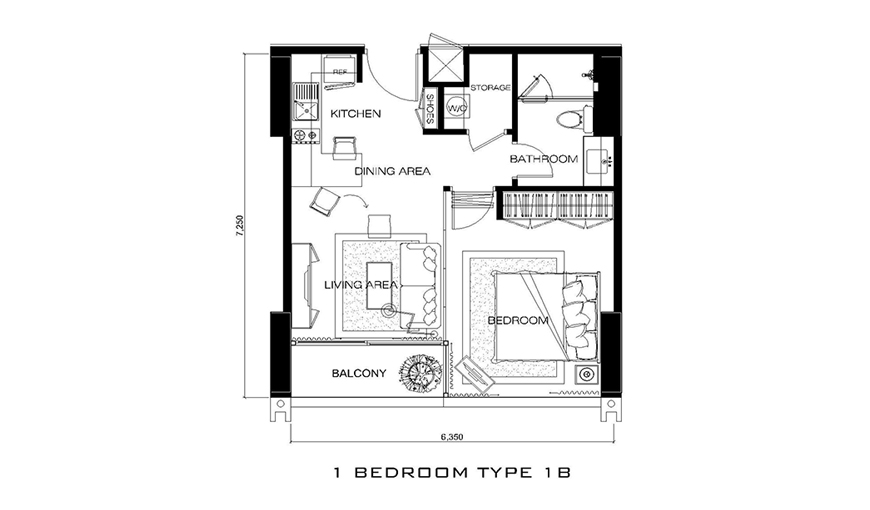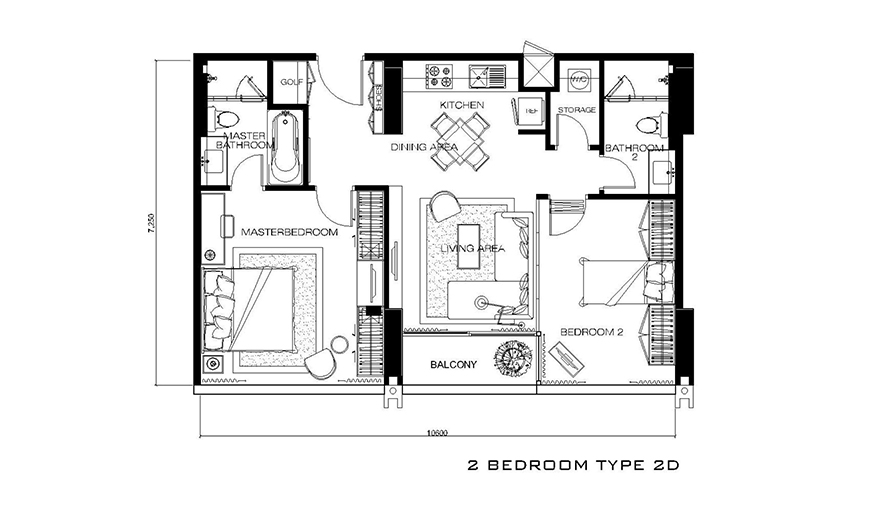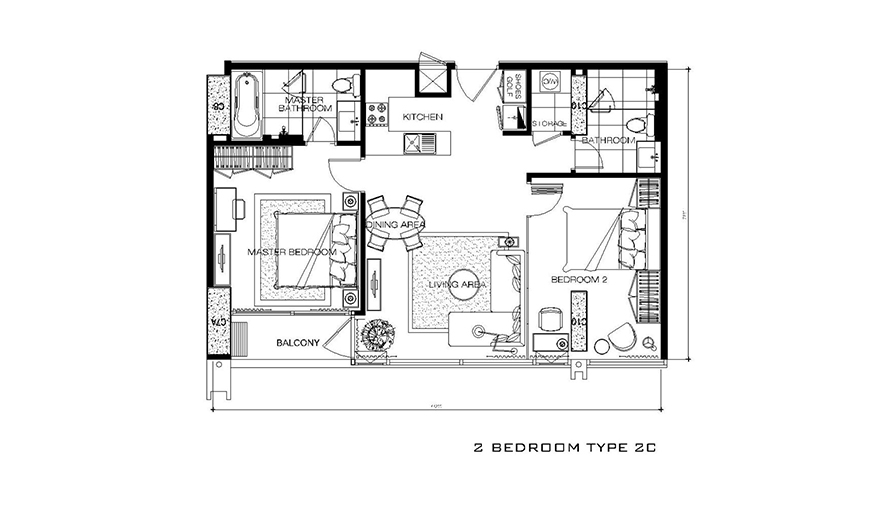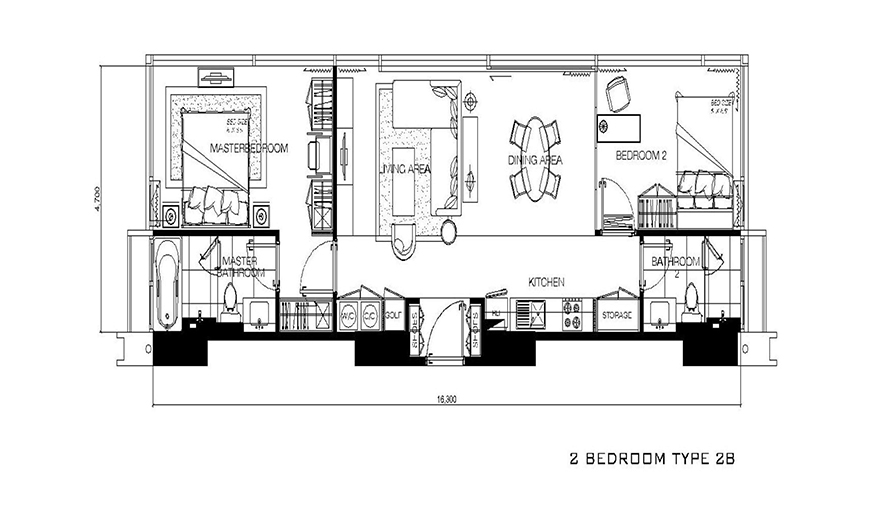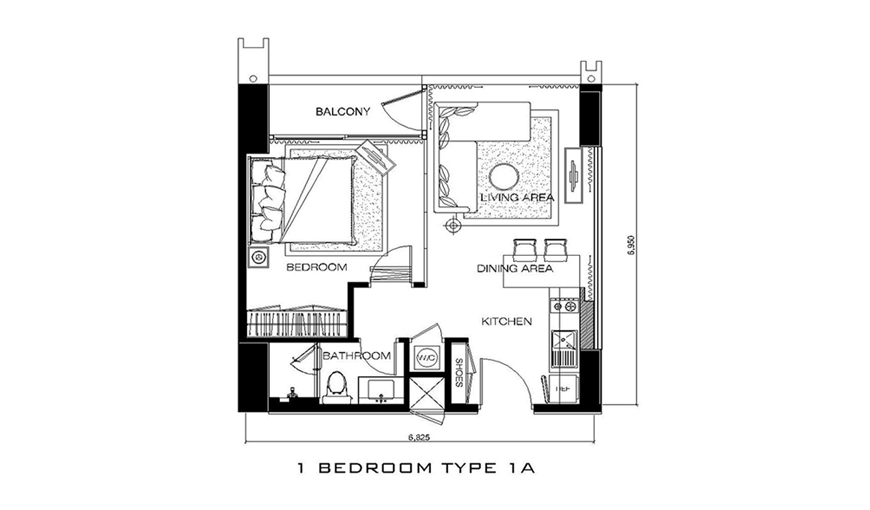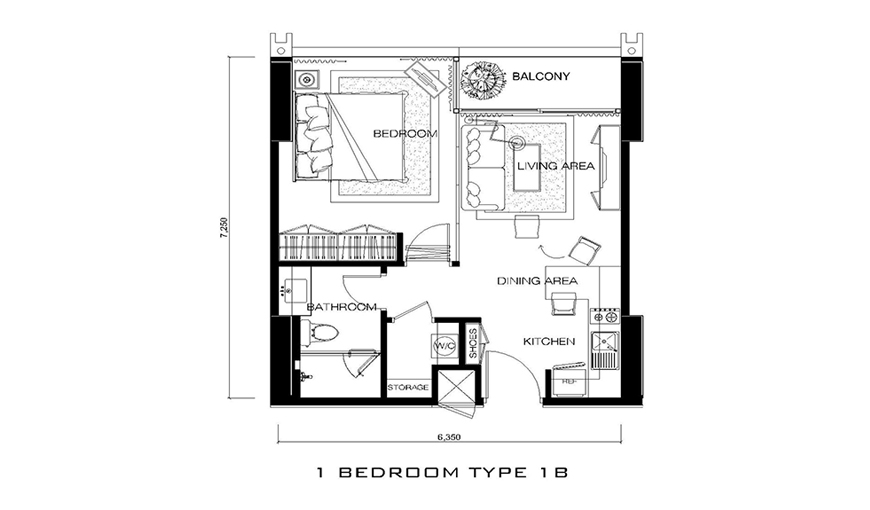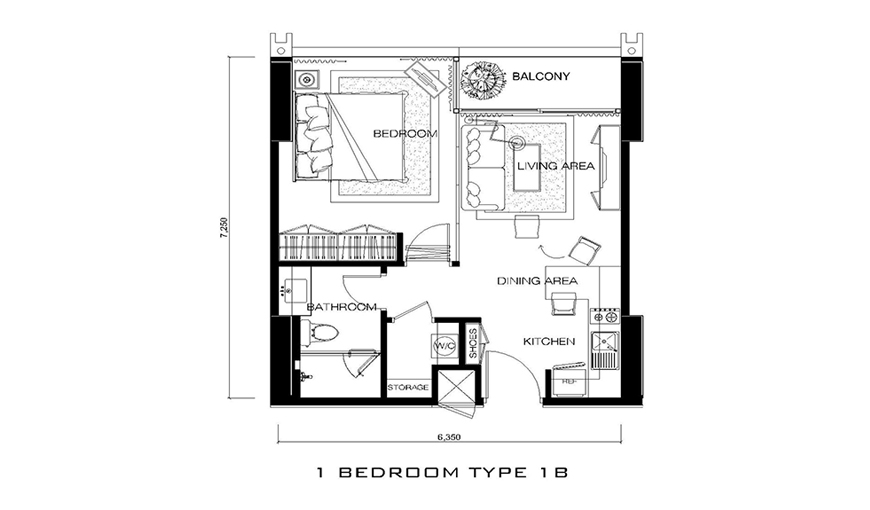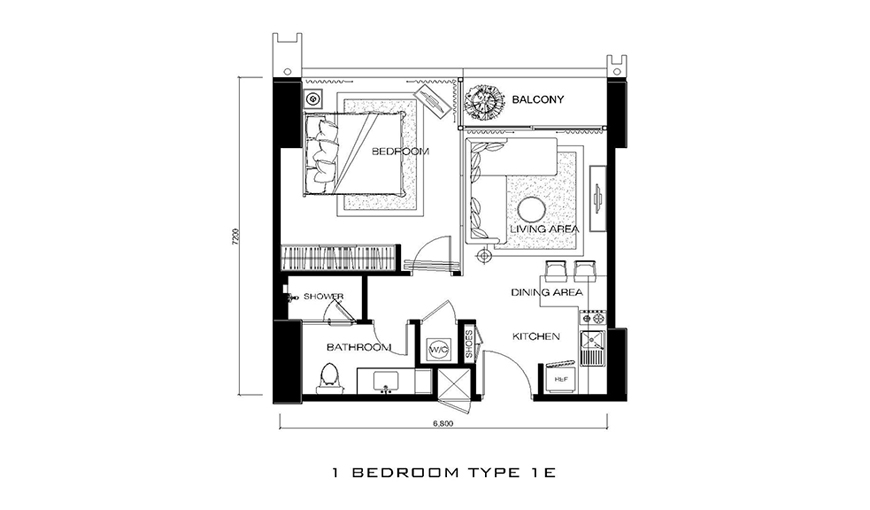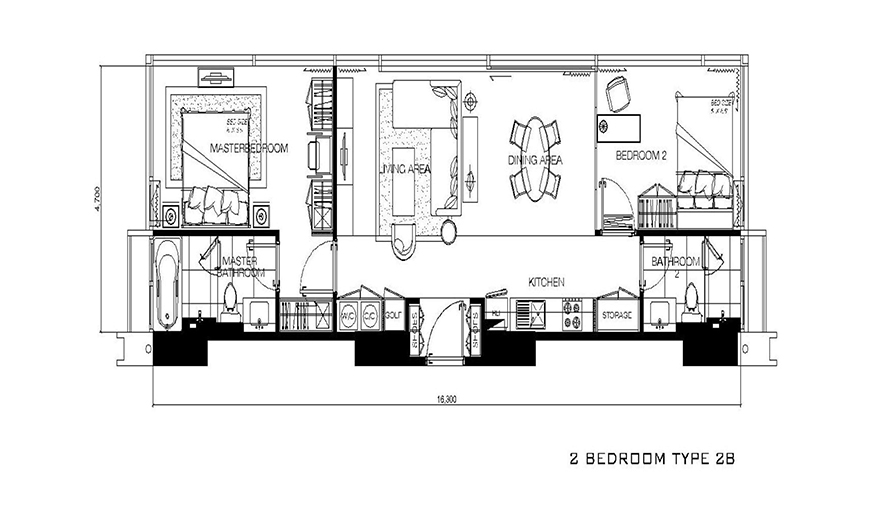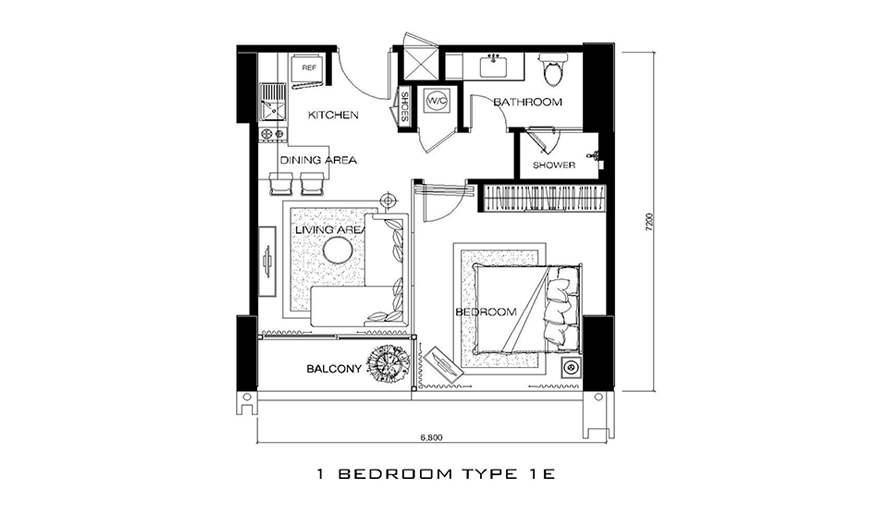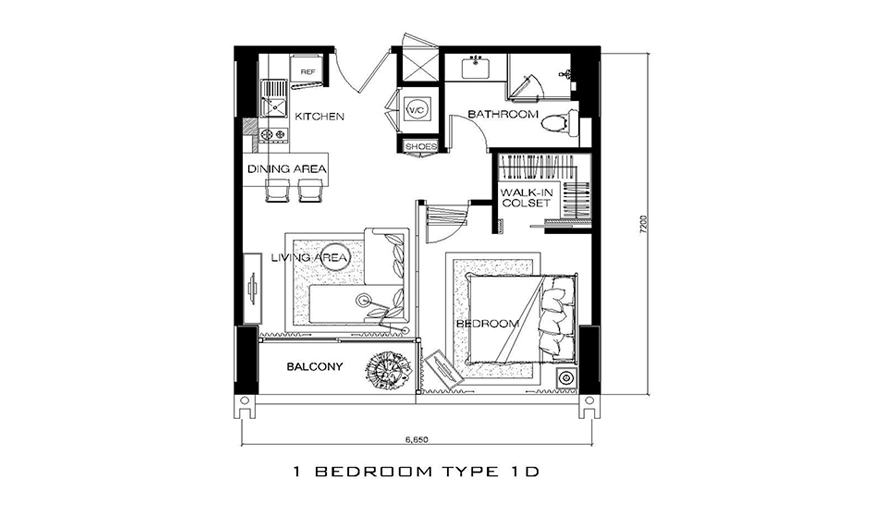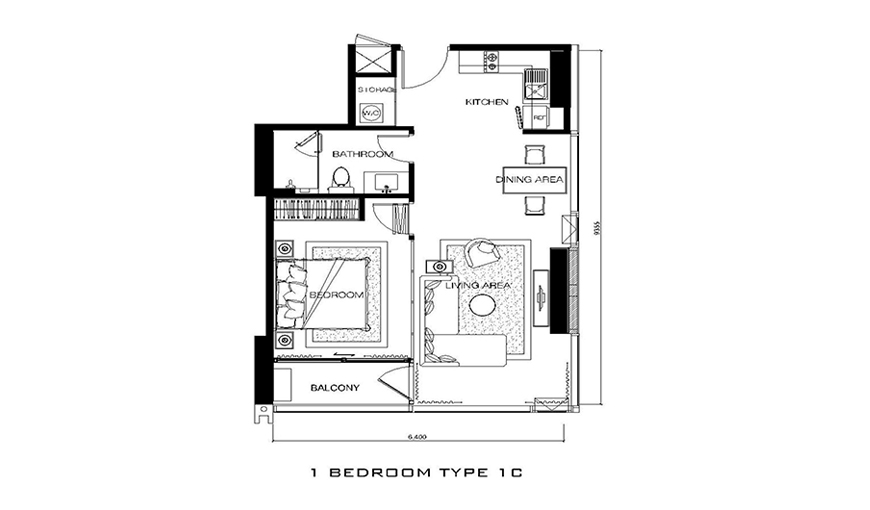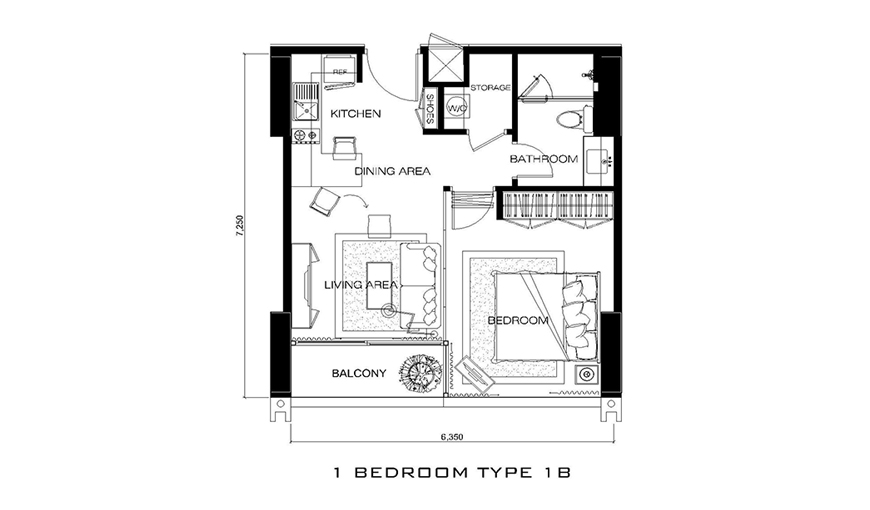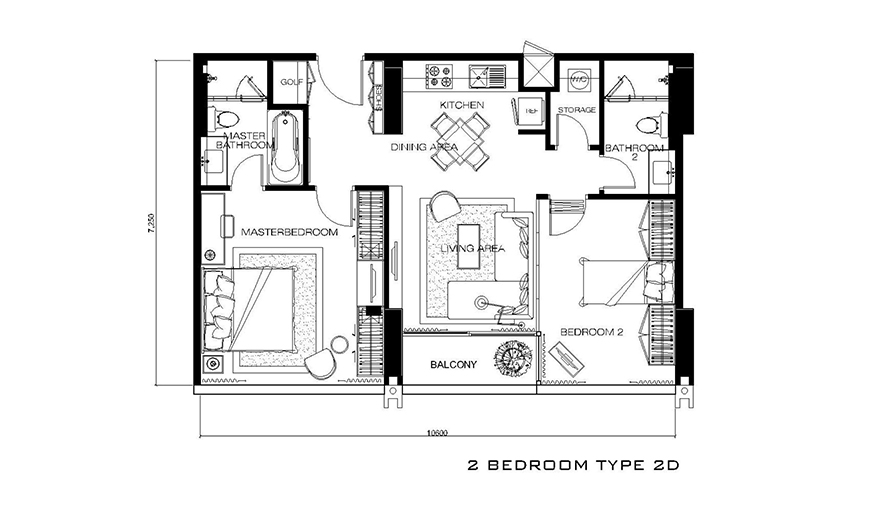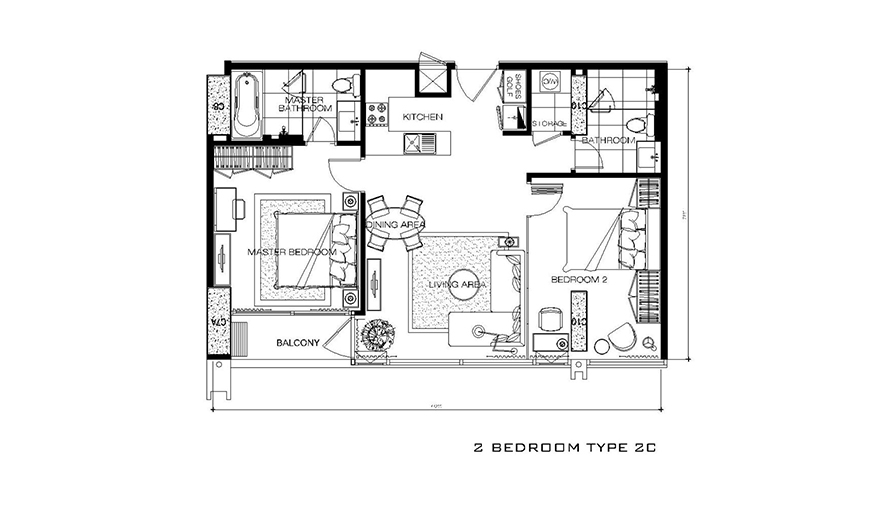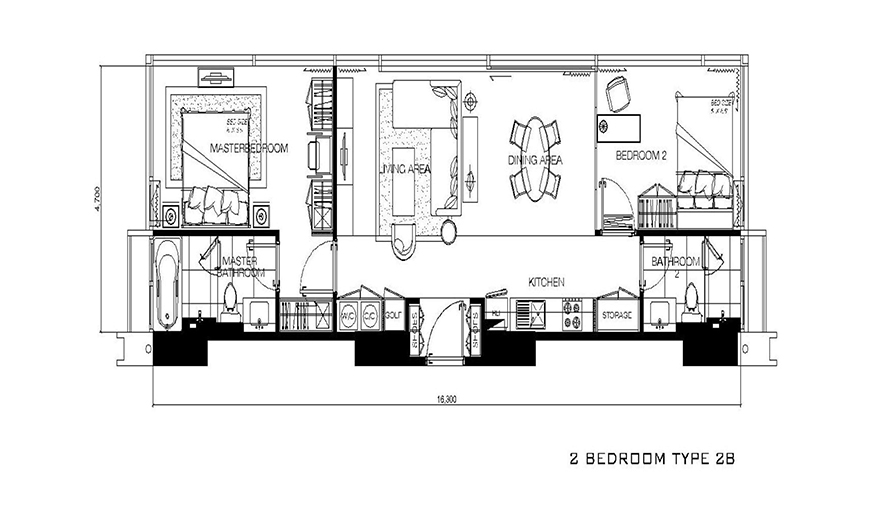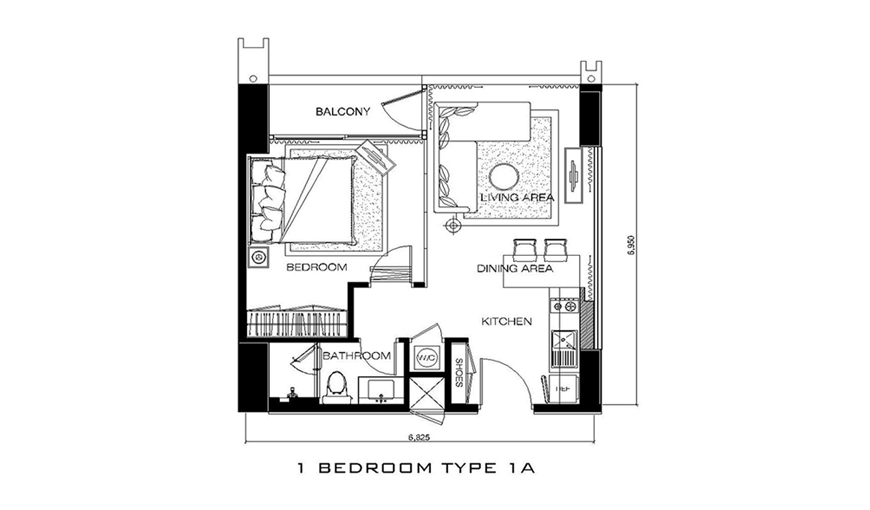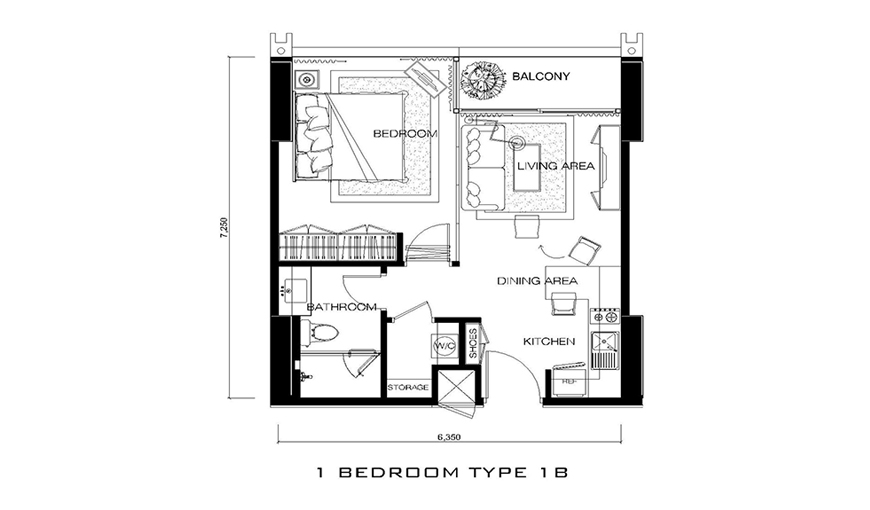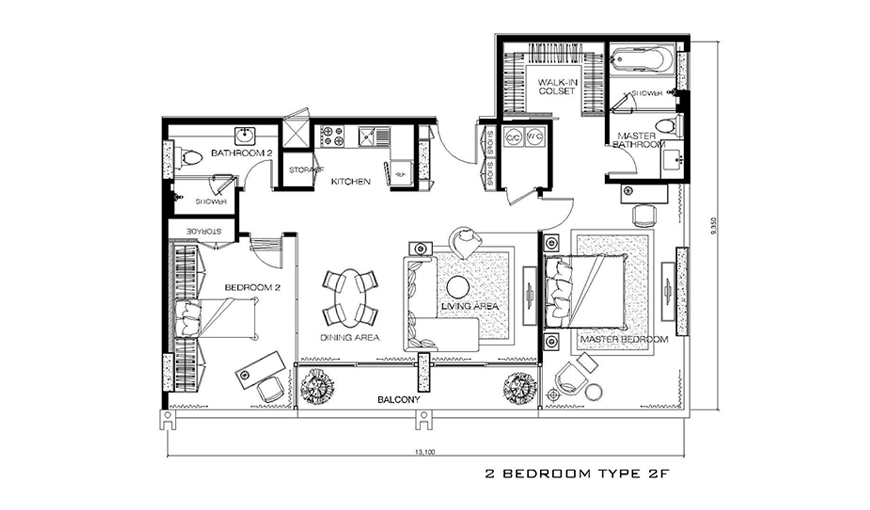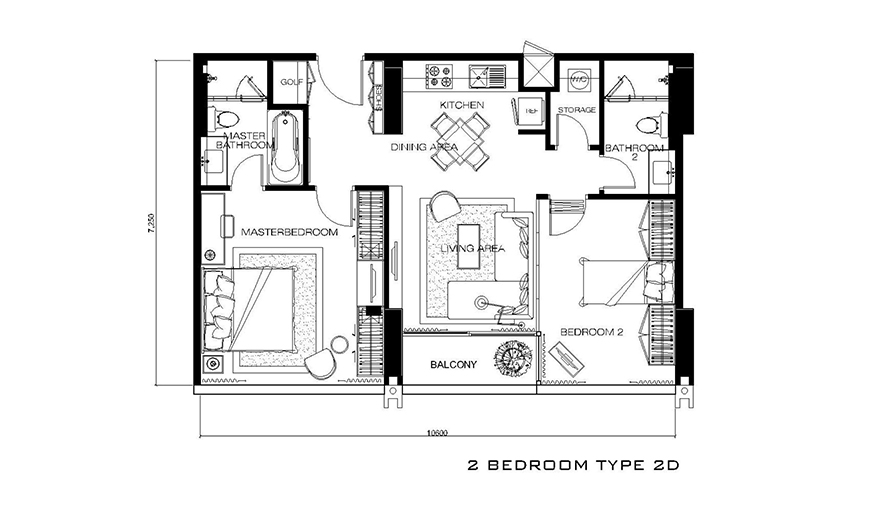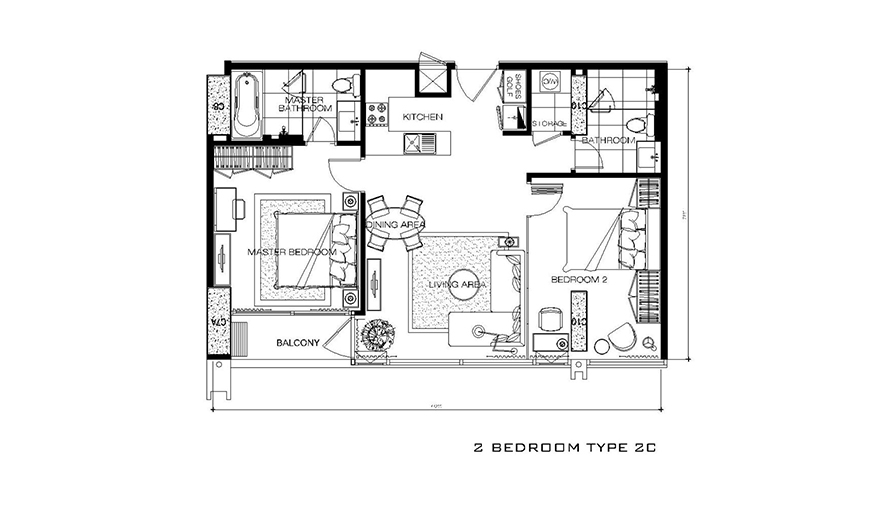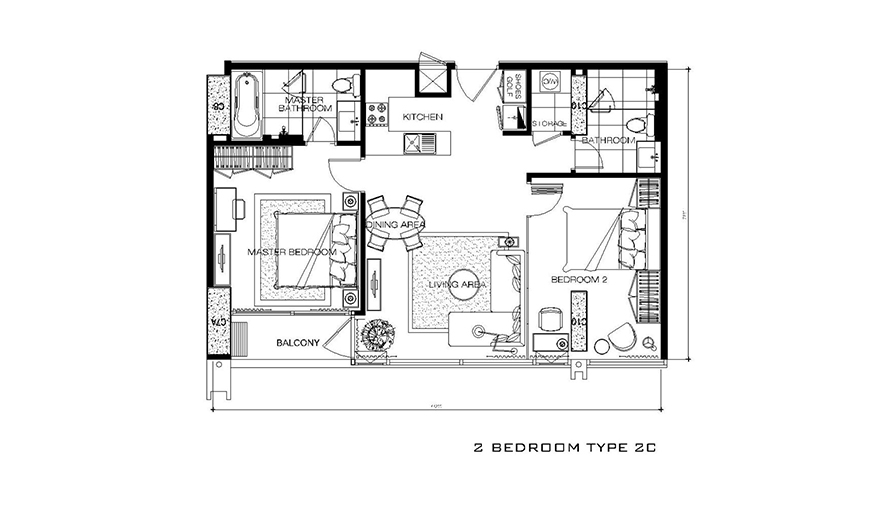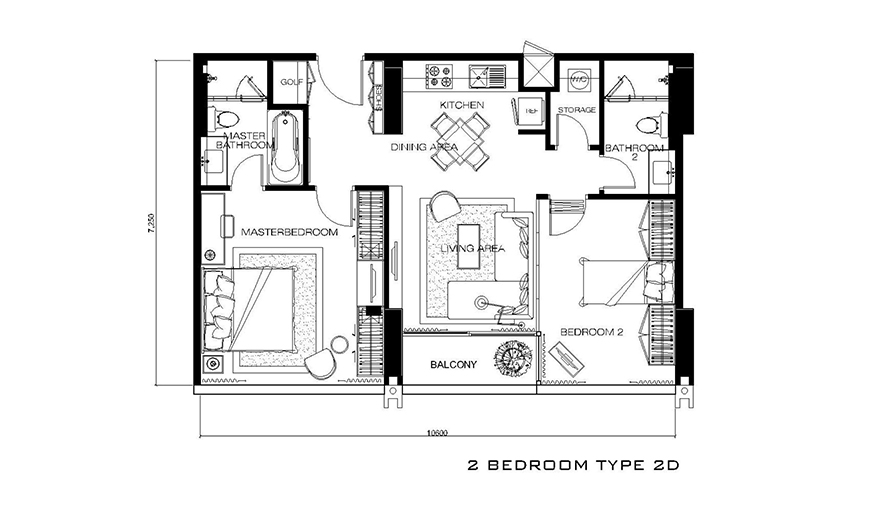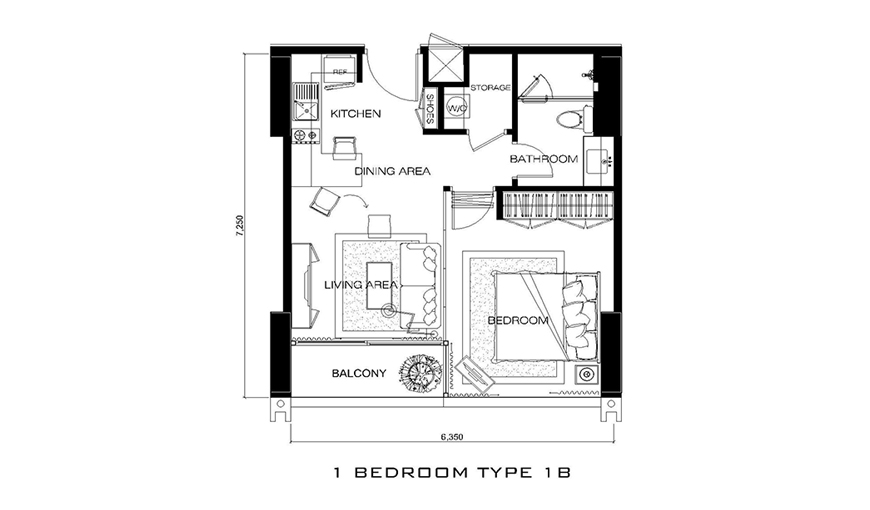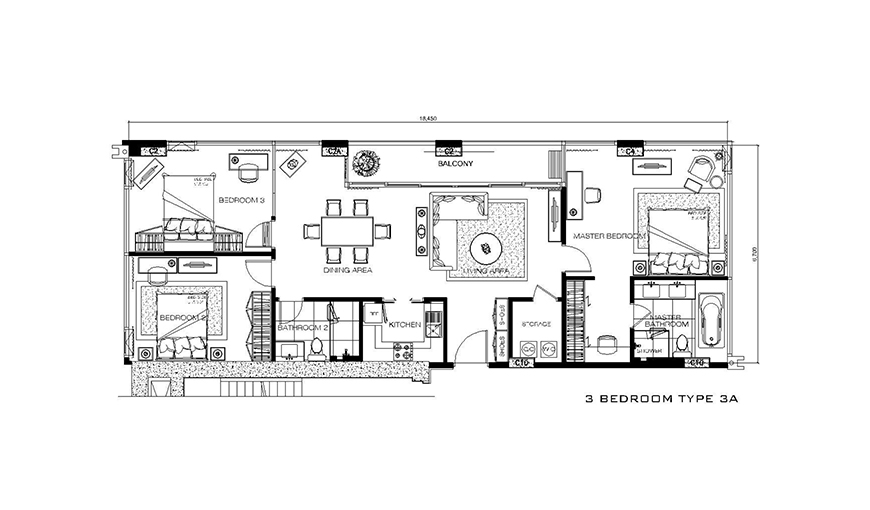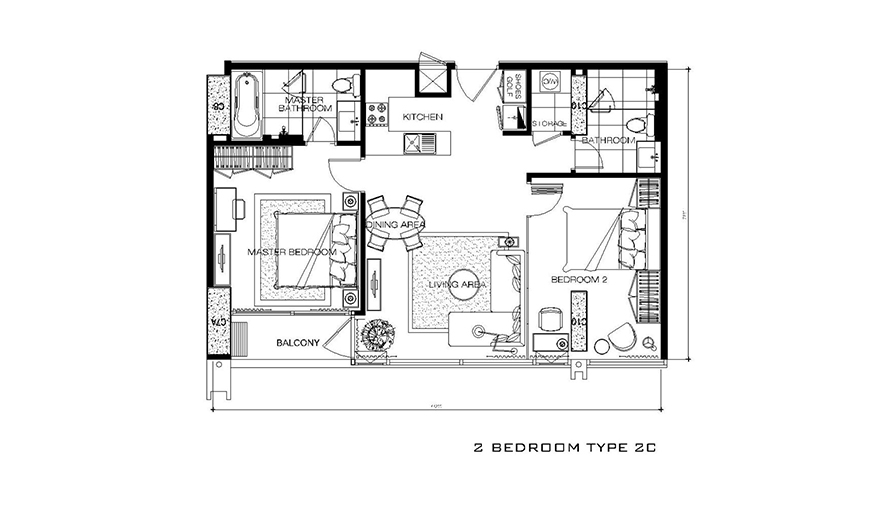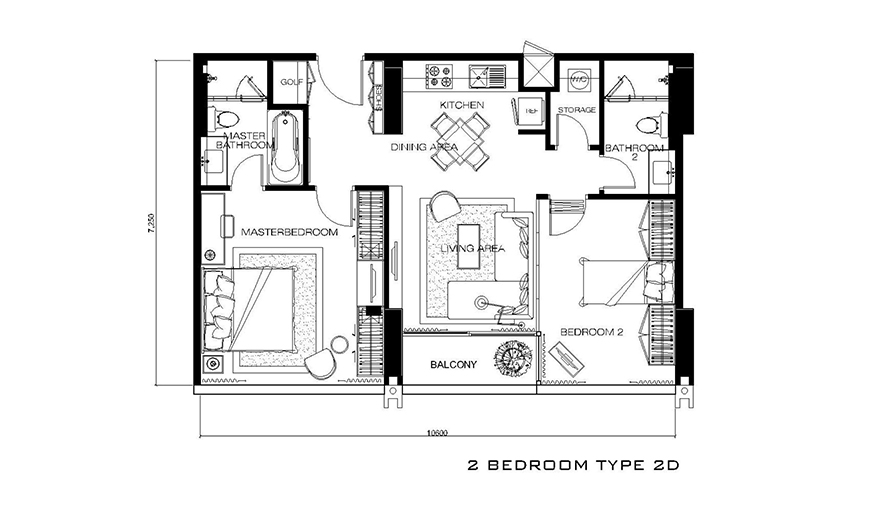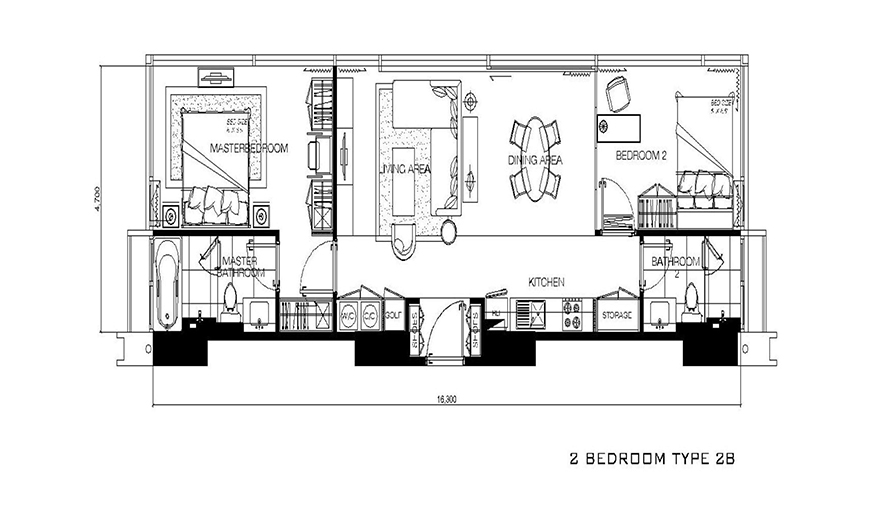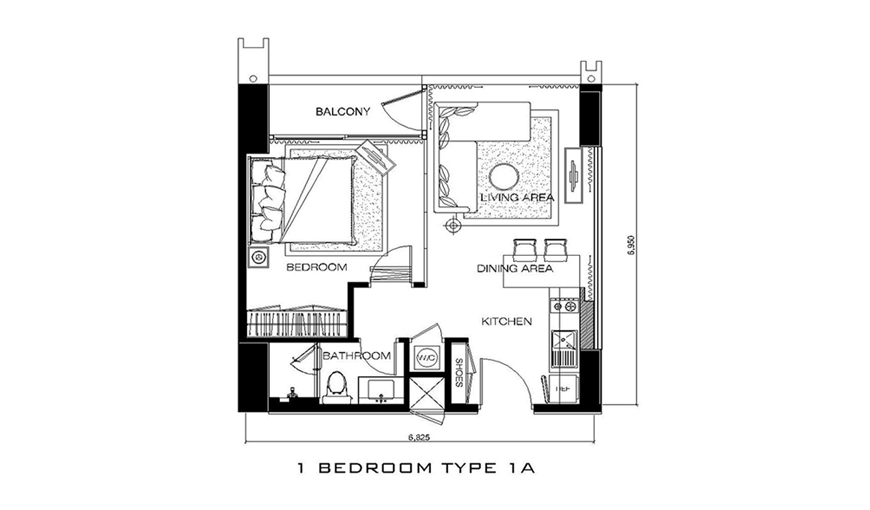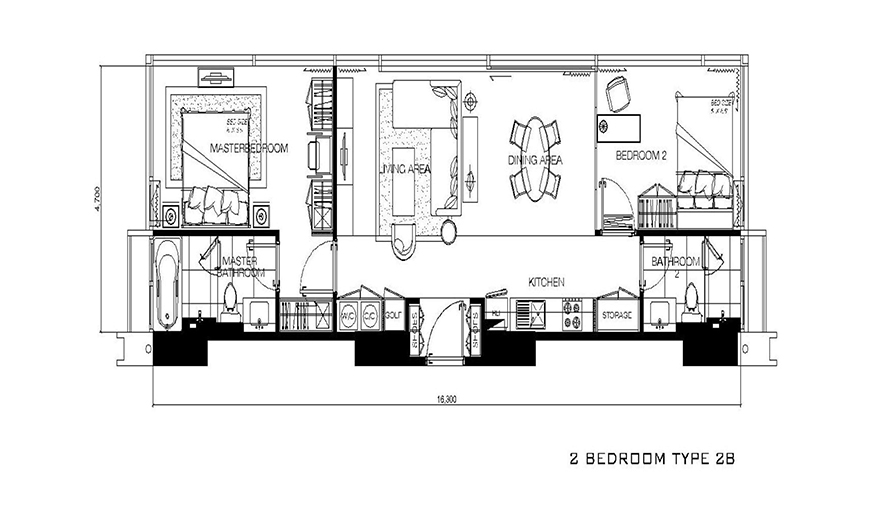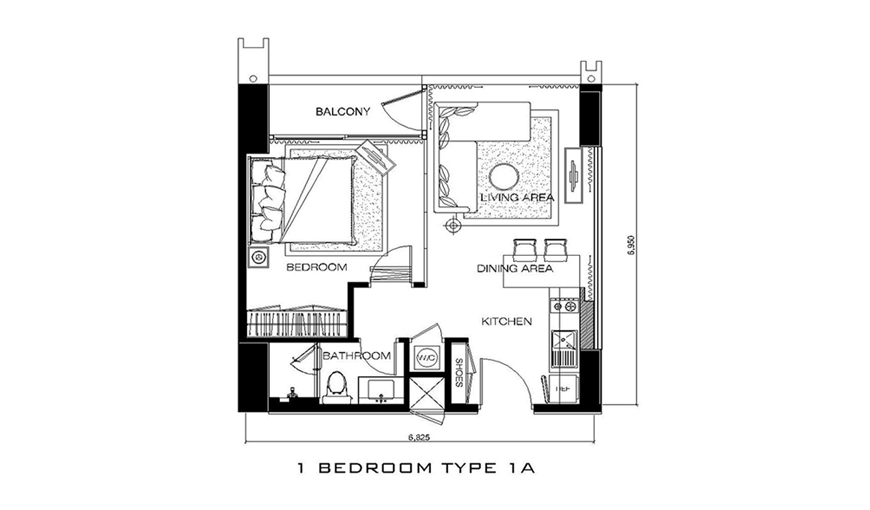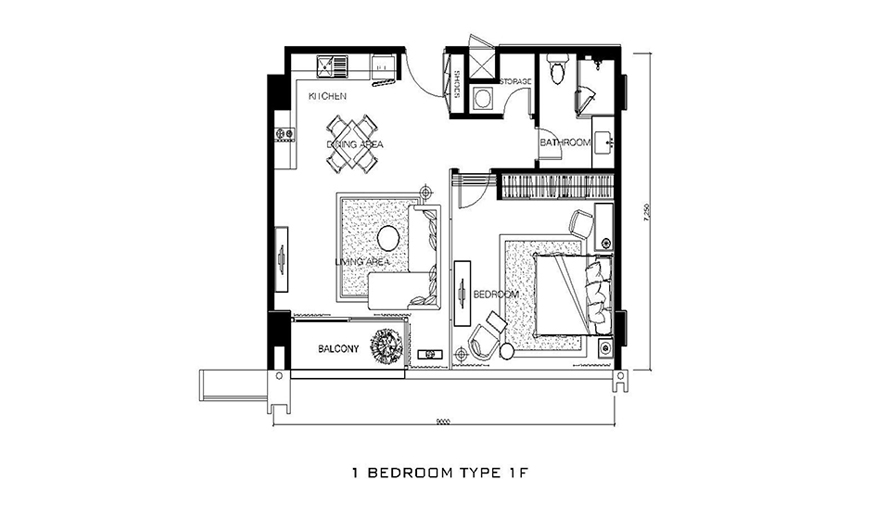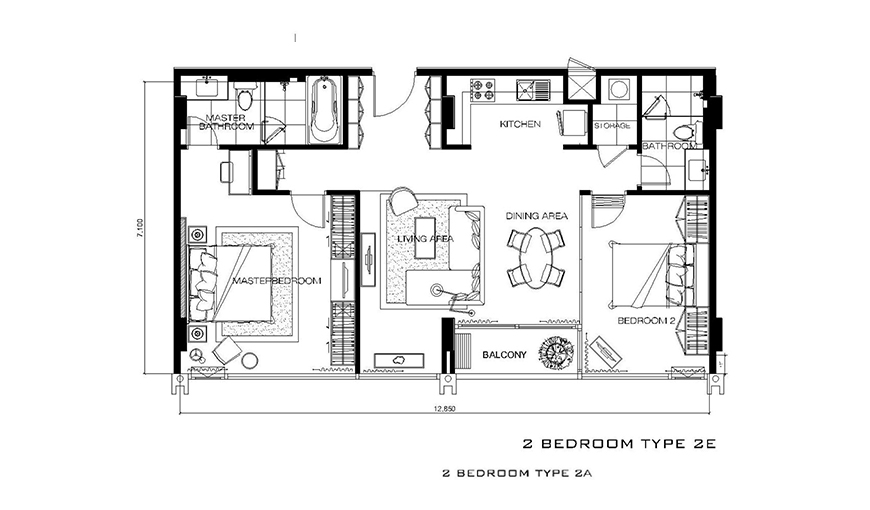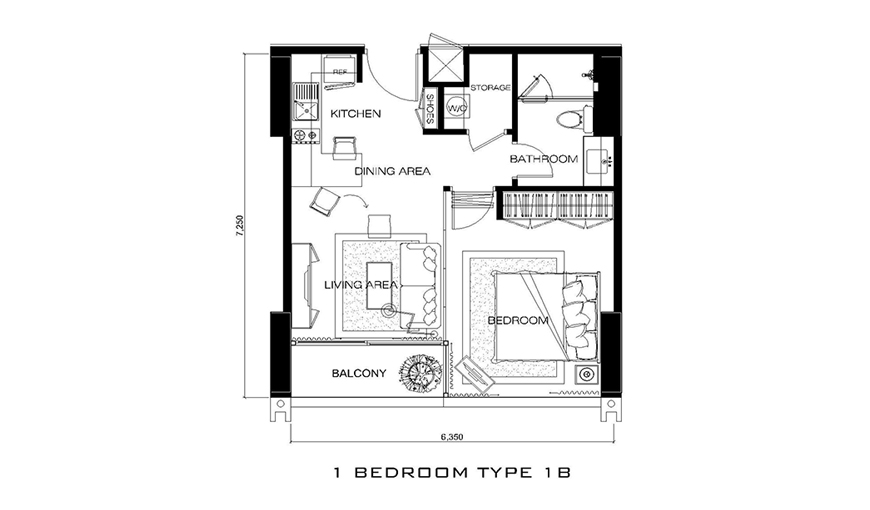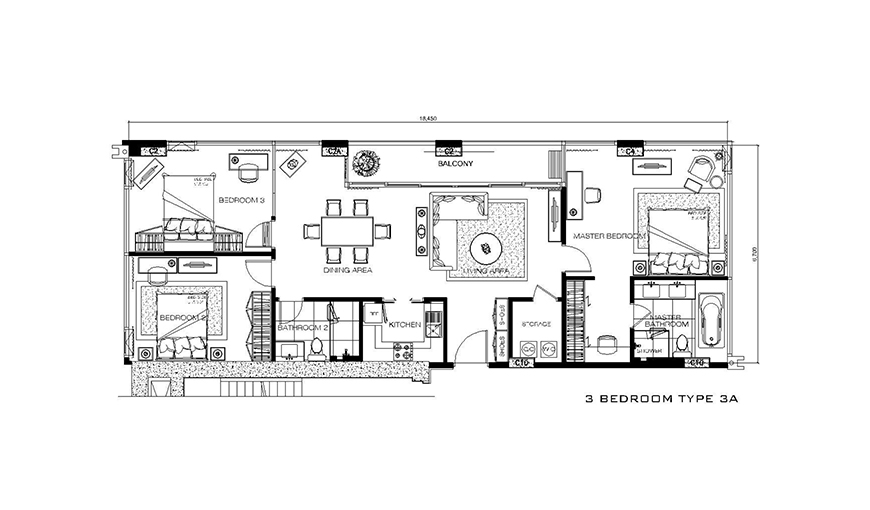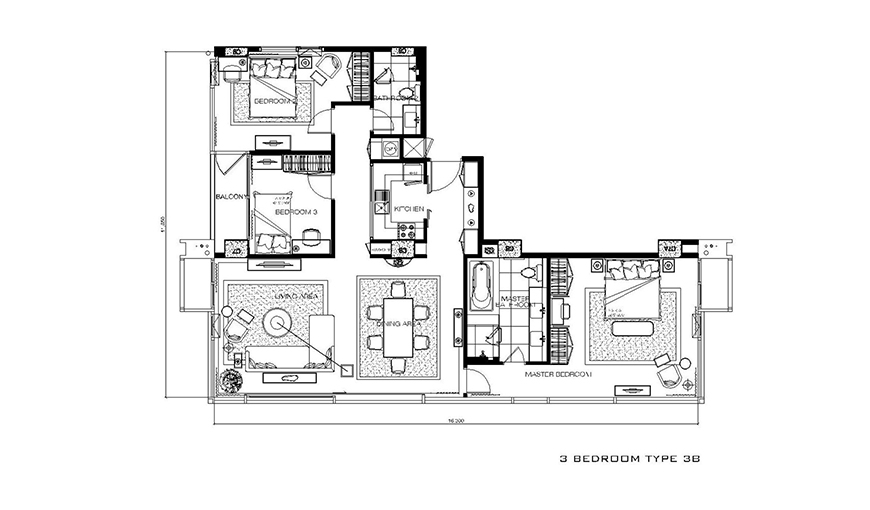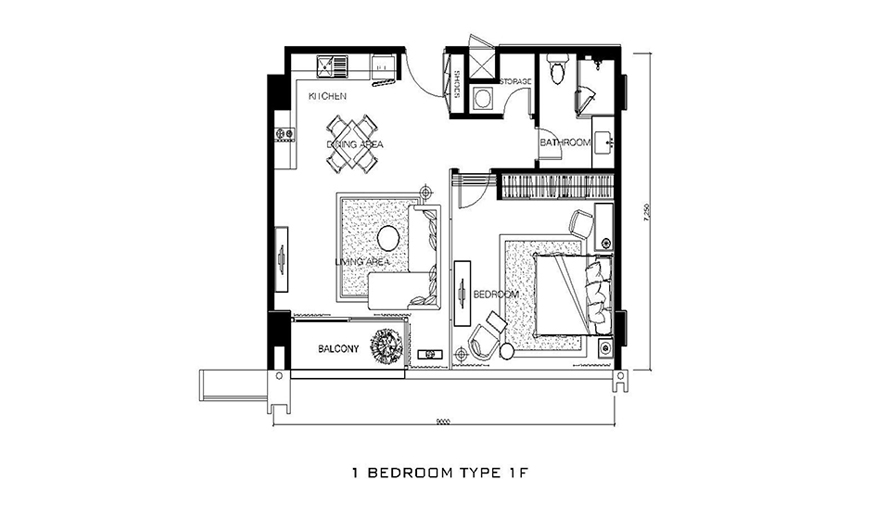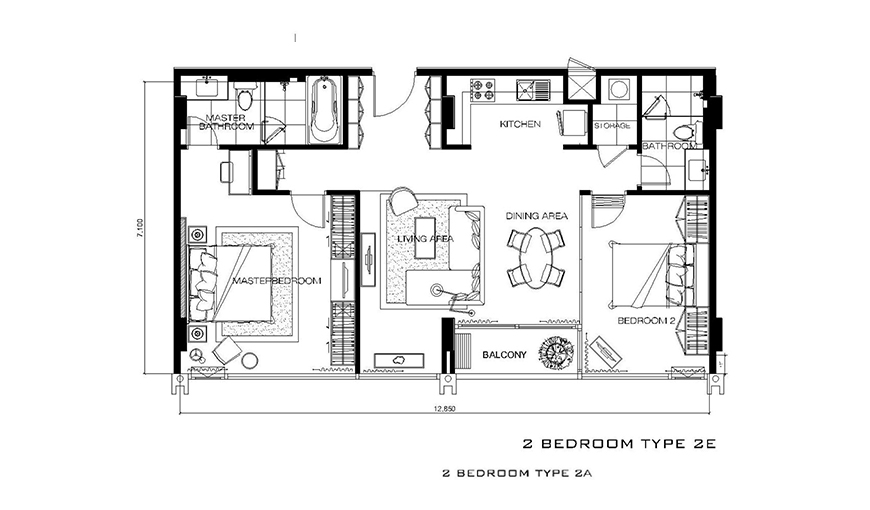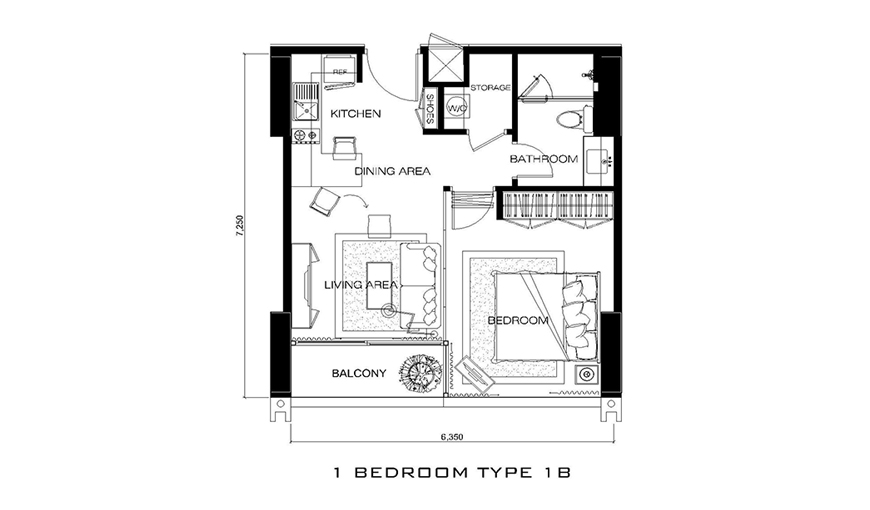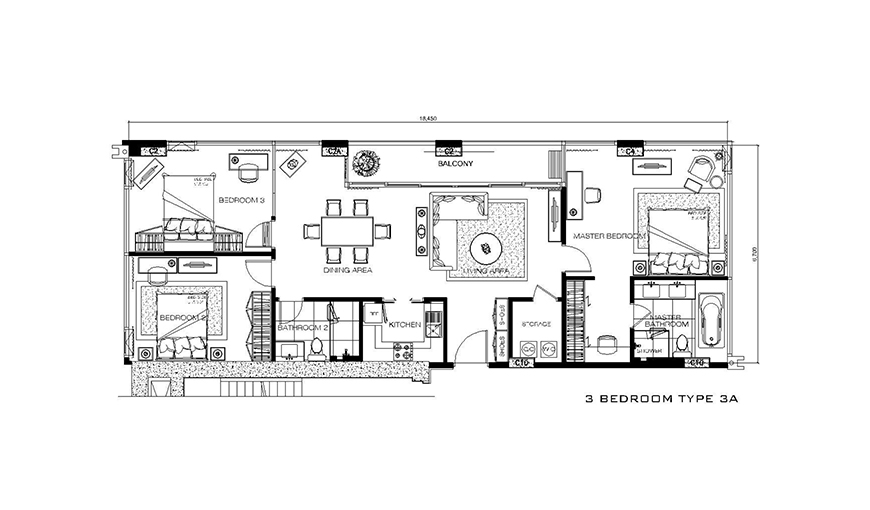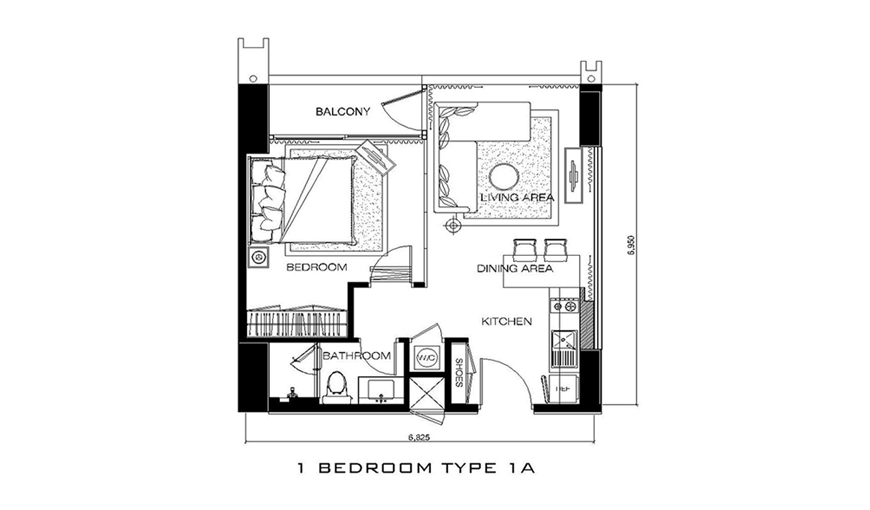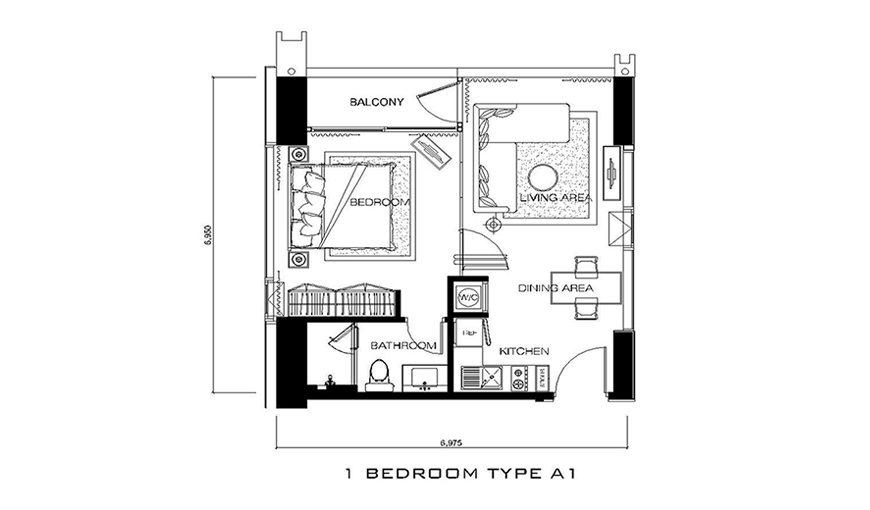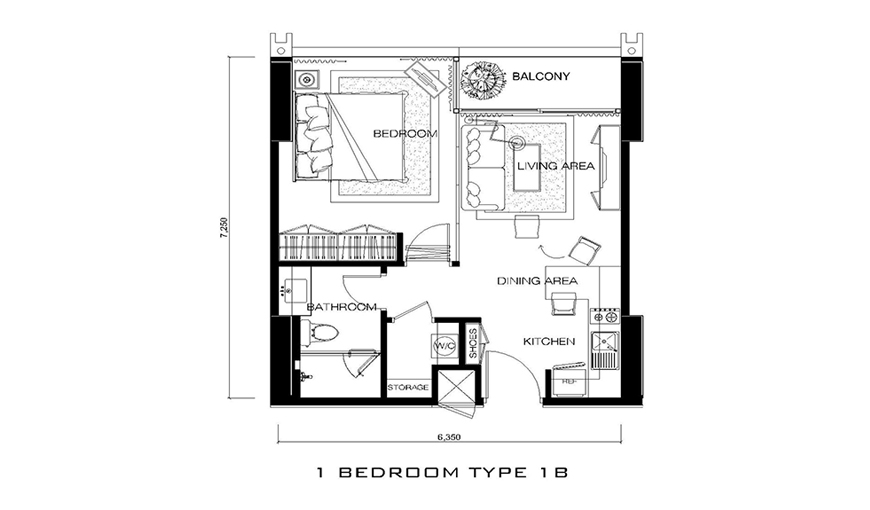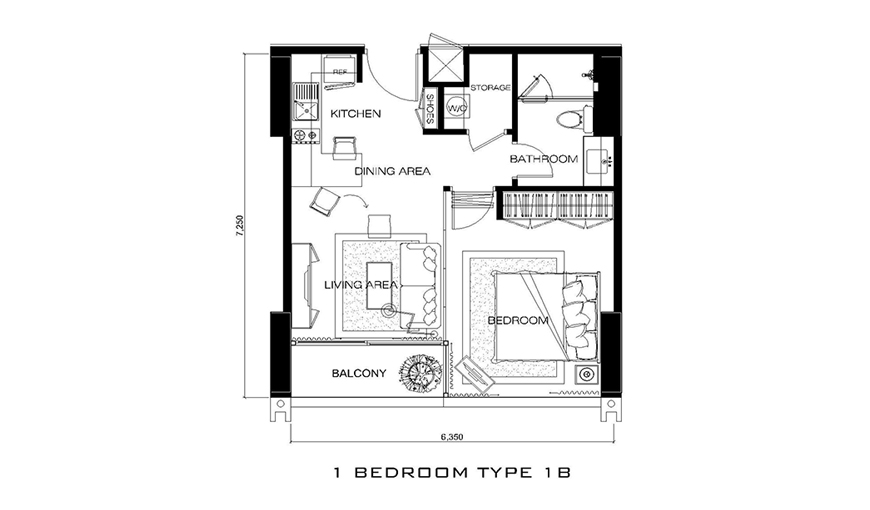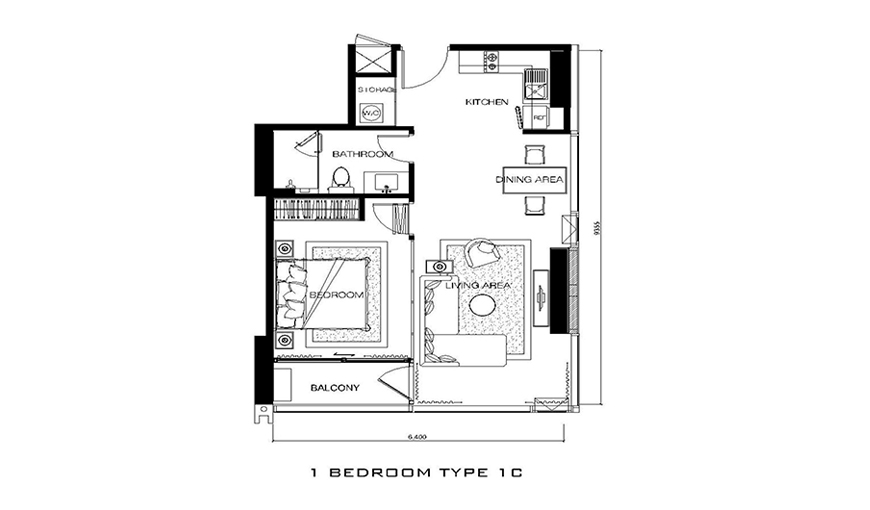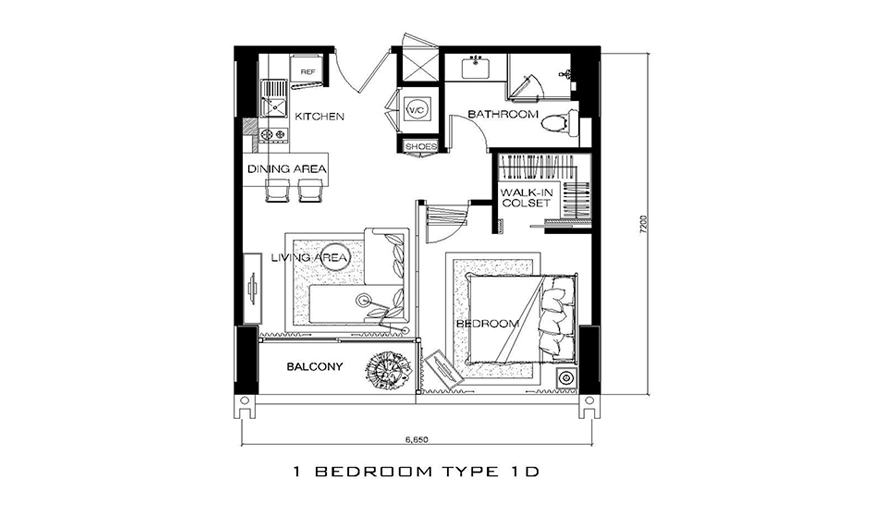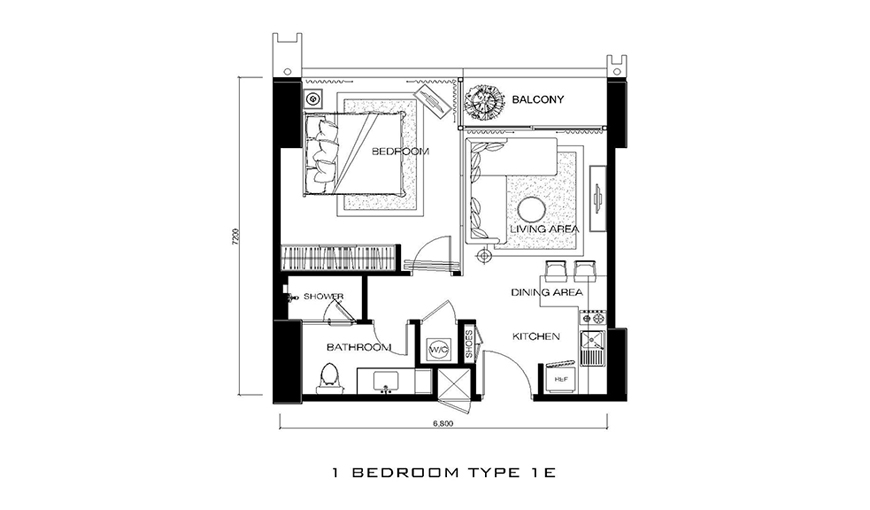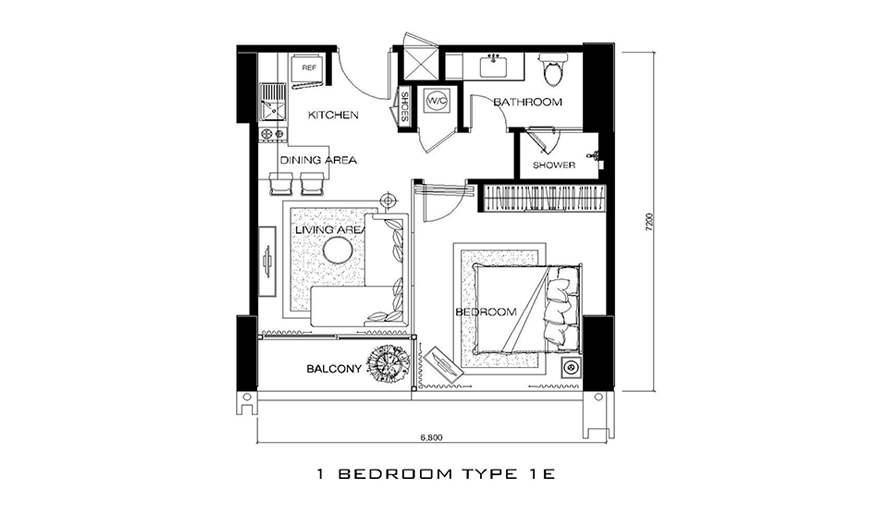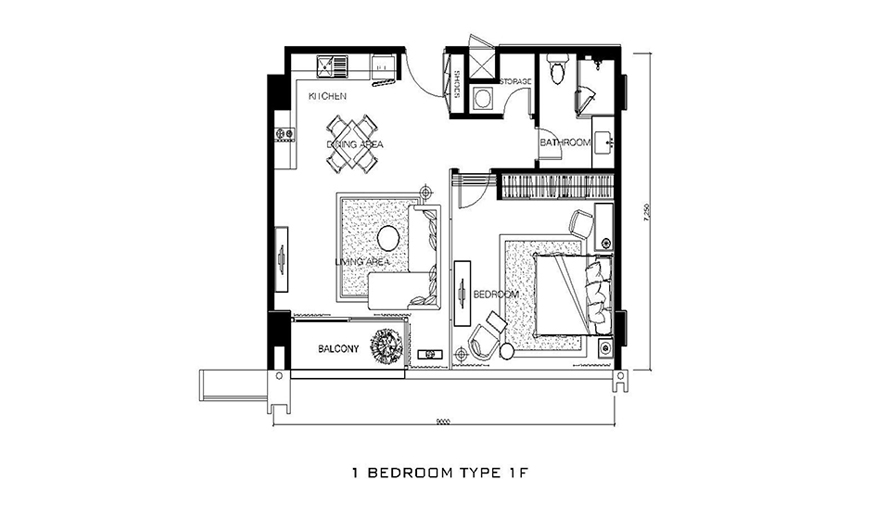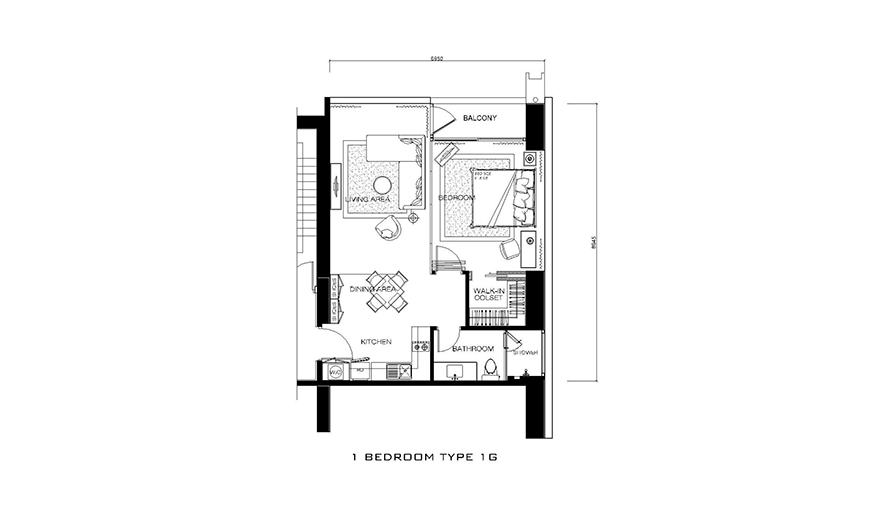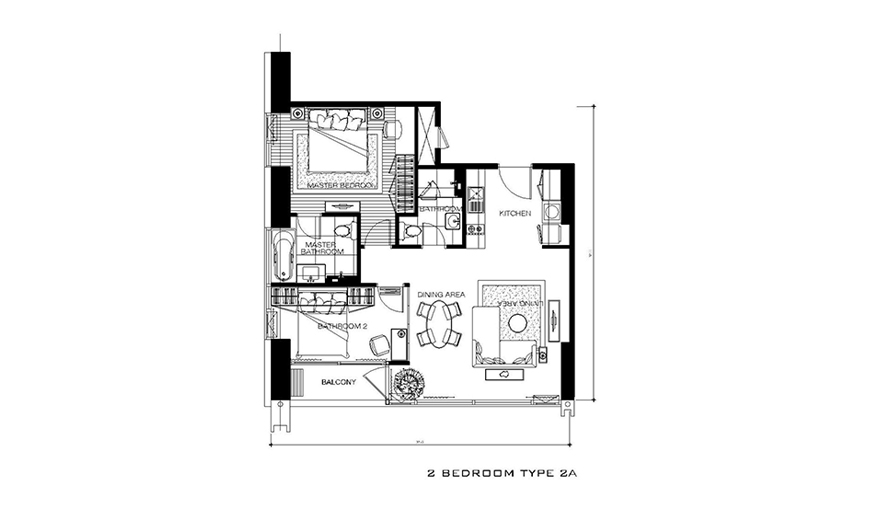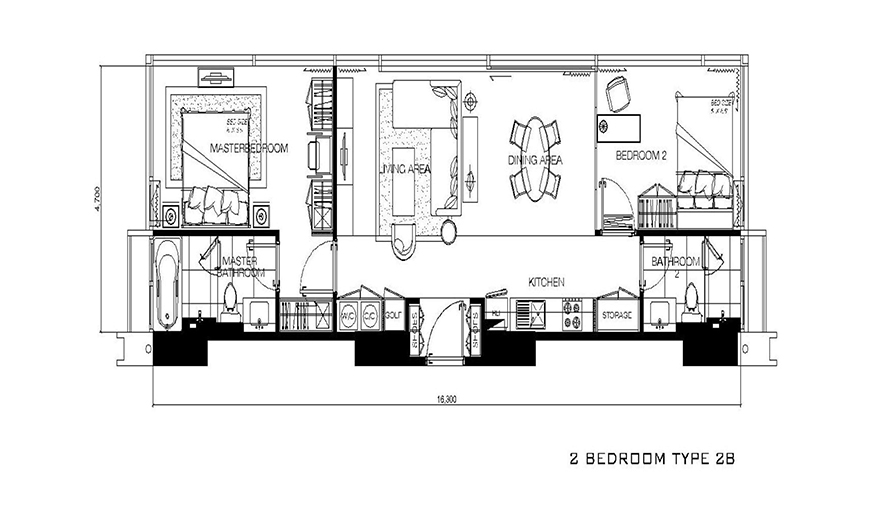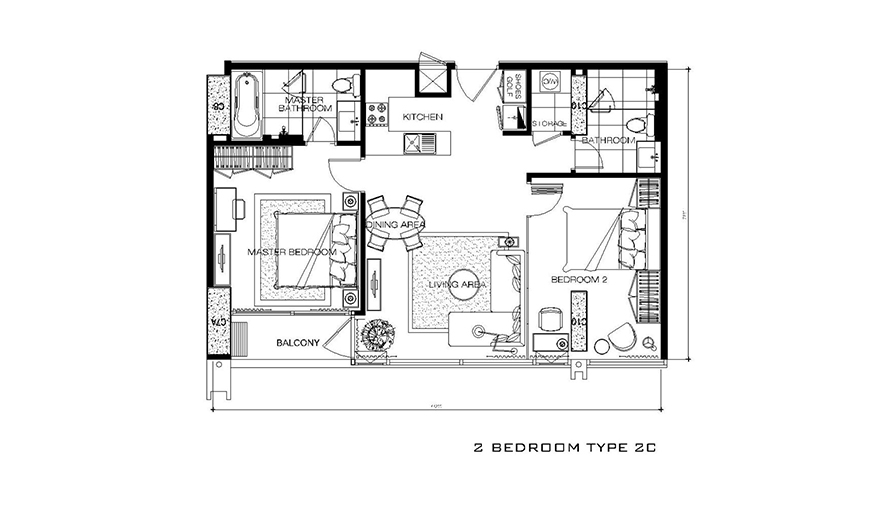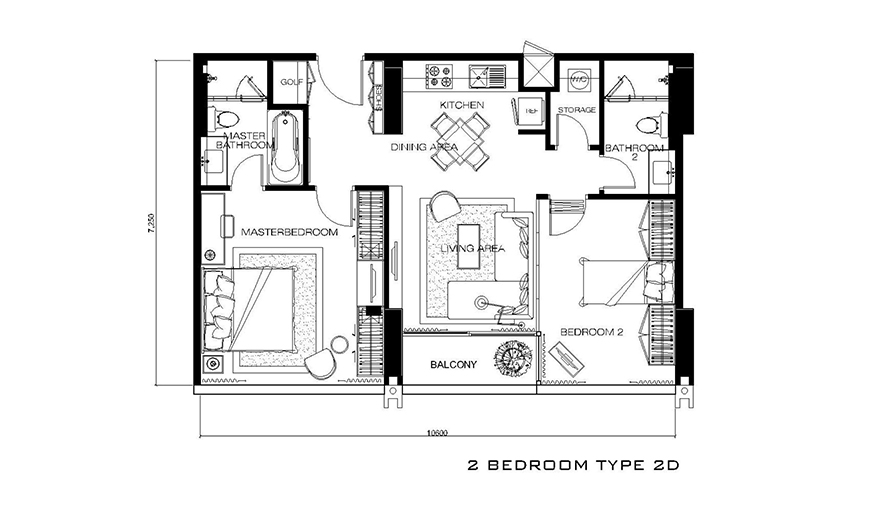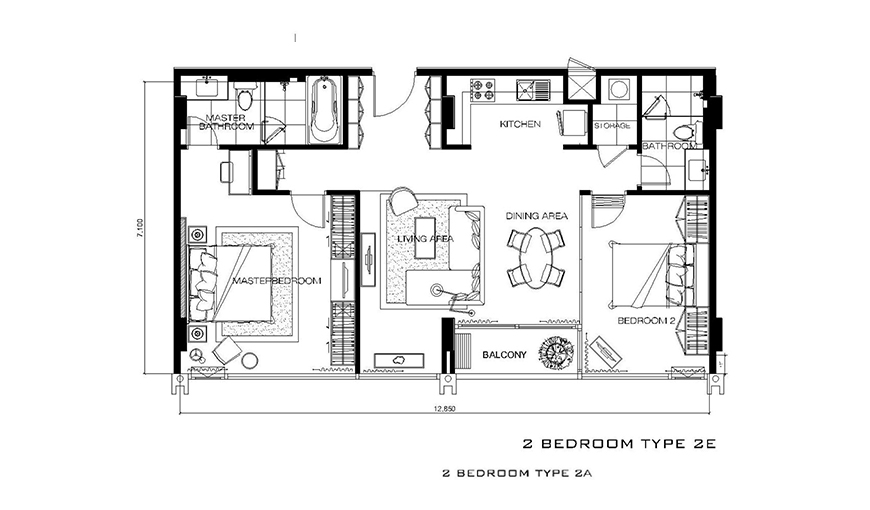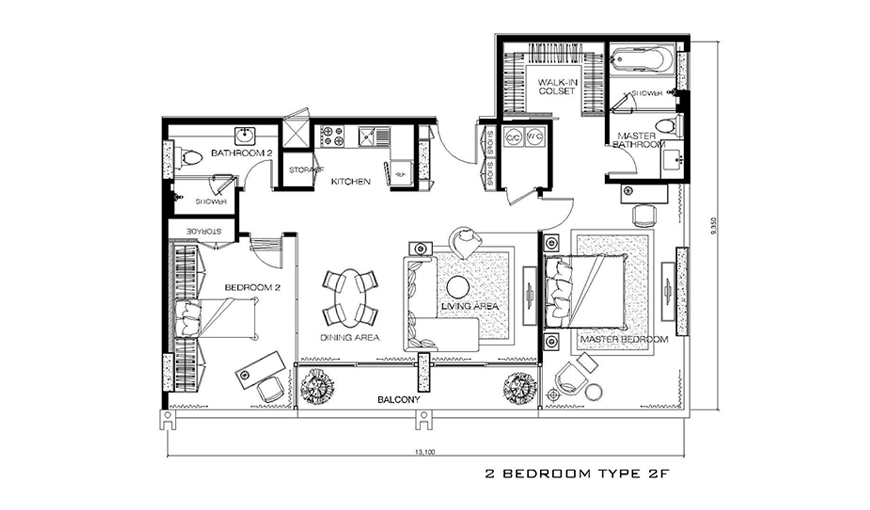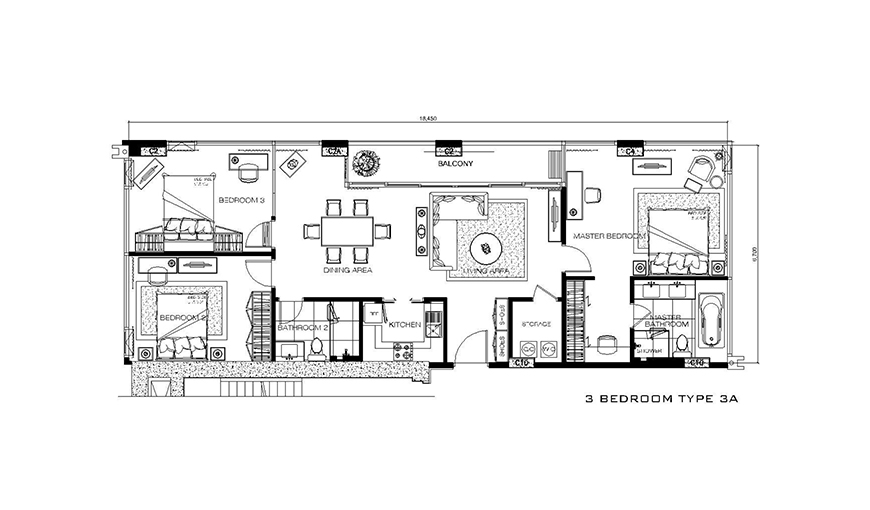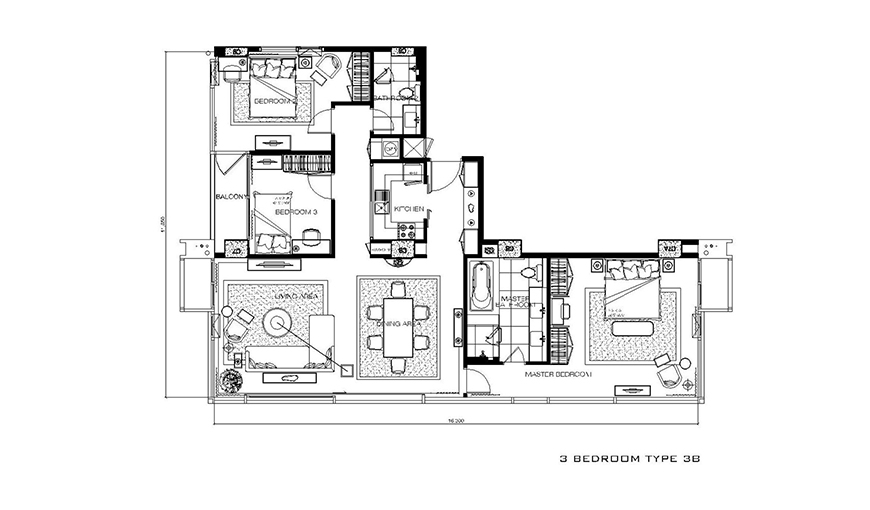 LOCATION