On June 23, 2016, Fragrant Property's CEO, Mr. James Duan; with his executives, and staff welcomed Ms. Aung San Suu Kyi and other Myanmar's leaders as they visited the construction site of Myanmar Embassy in Bangkok. Mr. James took the group on a tour of the construction site and gave a presentation on the construction and work in progress. Fragrant Property PCL was honored to receive a commission to construct the Myanmar Embassy in Bangkok.
"My team and I are very honored that the Myanmar authorities have entrusted in Fragrant Property as the construction operator of the Embassy of Myanmar in Thailand. We aim to build this embassy to the best of our ability. Today is a great opportunity to welcome all of the senior leaders of Myanmar. As well as exchanging ideas during the construction report summary which progress is considered very satisfactory to the leadership group" said James Duan
This embassy has a total area of ​​6,700 square meters. It consists of a visa issuance center, conference room, office, official reception room. Ambassador's office It is also the residence of senior leaders of Myanmar.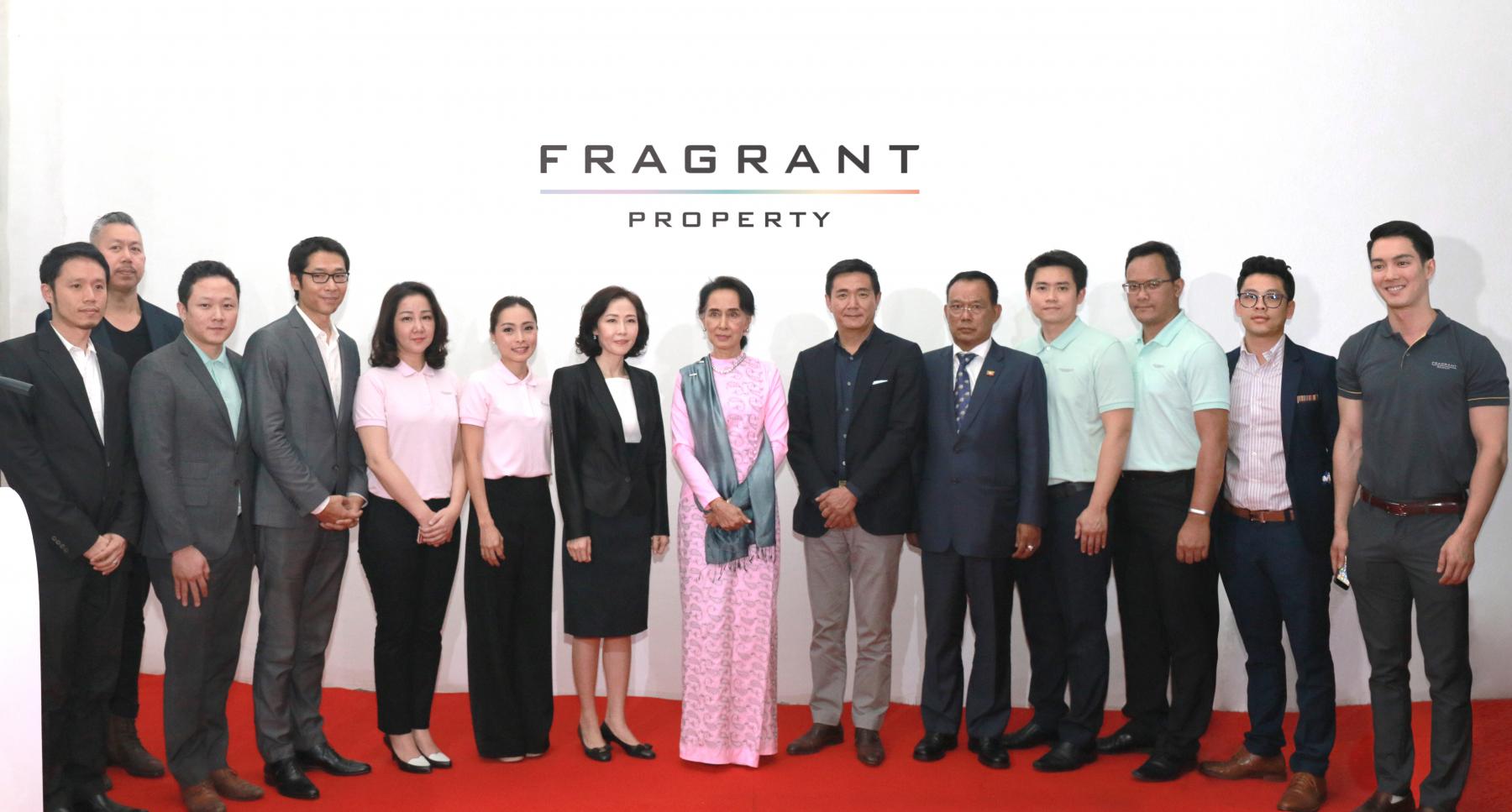 Mr. Thepparit Thipchatchawanwong Managing Director of Fragrant Property PLC welcoming Mr. Htin Kyaw, President of Republic of the Union of Myanmar