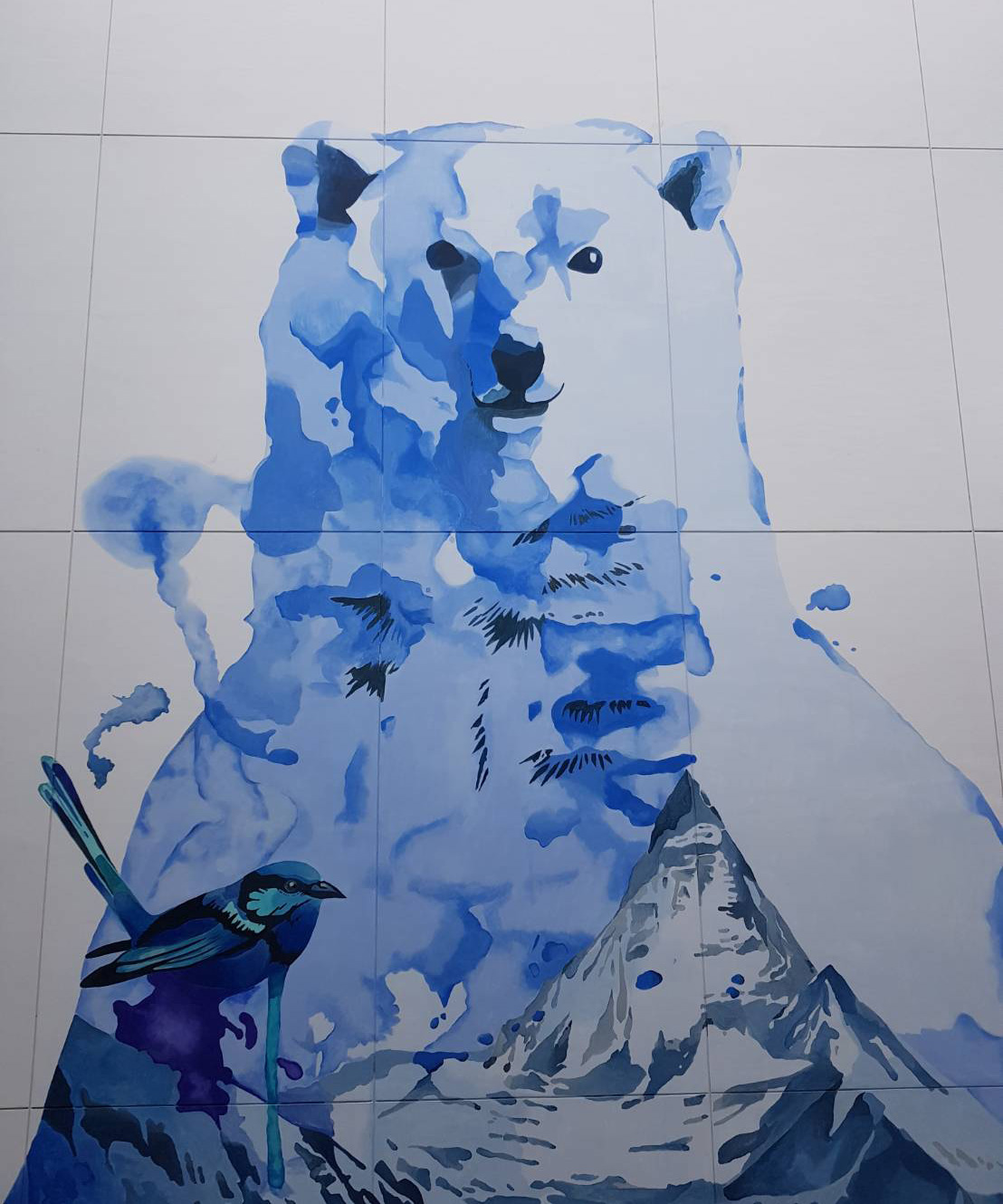 Circle REIN Sukhumvit 12 - Fragrant Property's latest completed low rise condominium project has been bedazzling with the gigantic 28-meter tall mural at the lobby. The vibrant art piece conveys a strong message to propel your thought and realization.
The "Butterfly Effect" was created by "The wall Painter" – an acclaimed group of College of Fine Arts alumni whose murals have embellished the walls of many organizations' buildings and restaurants. The "Butterfly Effect" was painted with acrylic color yet mimicking the effect of water color technique. It is an art piece with a purpose – to convey a message about the global warming issue. It urges us always care about our environment and keep in mind that even a small careless act can have a huge effect on the environment. The idea of Sustainable Living has been forevermore our core value at Fragrant Property. Circle REIN Sukhumvit 12 is also designed with this key concept – so we built this project choosing only environmentally friendly building materials.
"Butterfly Effect" mural and Circle Rein Sukhumvit 12 project is now open for visitors.
For more information, please contact Fragrant Call Center 02-652-9999.