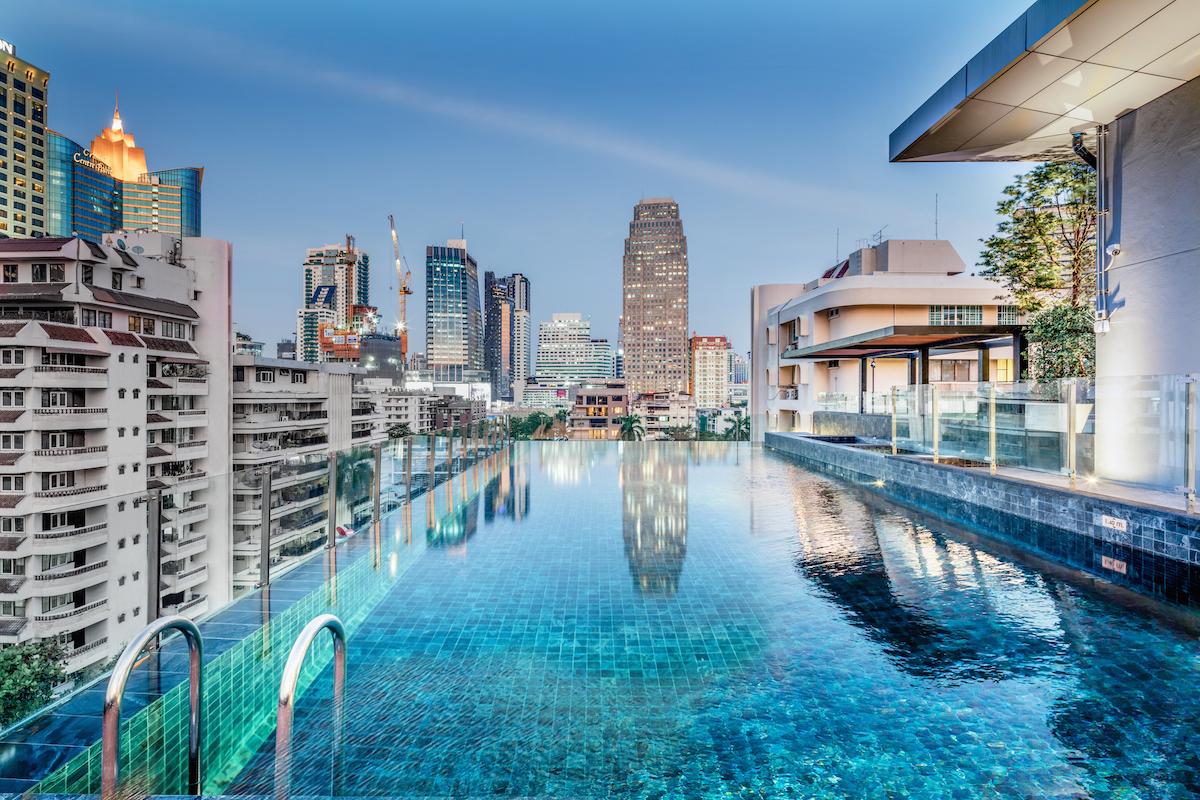 Importance of Condo Common Areas
"Common Areas" or "Facilities" are a vital element of quality condominium community. Most condominium complexes have a common area for all residents to enjoy and use. This might include co-working space, relaxing zone, gym, and recreational areas. Beautiful common areas will increase the value of the condo. Well-designed facilities and common spaces can help create a quality community which in turn makes that condominium complex a loving home for its residents.
Common Areas can be both inside and outside of the building. They generally consist of swimming pool, fitness room, living room, garden, and playground. For some upscale condo, they might also have a spacious working zone which features a library, a reading room, and a multi-purpose room; equipped with Wi-Fi. Common Areas also cover other function areas such as a parking lot, a lobby, a security system (CCTV, access keycard, security guards), and cleaning service. Each condo complex features different facilities, though, depending on its market segment. Many high-end condominiums with price tag of 4-5 MB and over, might amaze us with ultra-luxury and exclusive facilities. The kind of things that are truly an indulgent living experience and unique lifestyle.
The Trendiest Common Areas
Bangkok's vibrant real estate market has driven developers to compete in creating top-of-the-line facilities to win buyers. Obviously, Common Areas have become the highlighted unique selling point for condominium developers. The most sought after projects primarily feature common areas that are more spacious furnished with trendiest and most cutting-edge design. Savvy customers, consequently, are specifically looking for these bonus perks when making a decision to buy or rent. Developers have to invest more energy in designing the most attractive common areas such as integrating innovation with function, inventing catchy-trendy name for the facilities, increasing the shared space, and creating the functional features that at the same time reflect residents' lifestyle.
A multitude of facilities that trendiest condominiums residents get to enjoy are; for example, automatic car parking, sky pool and Jacuzzi, sky view deck that offers 360 degrees city view, expansive fitness center filled with numerous equipment, sauna and steamed room, energy saving system and smart home technology.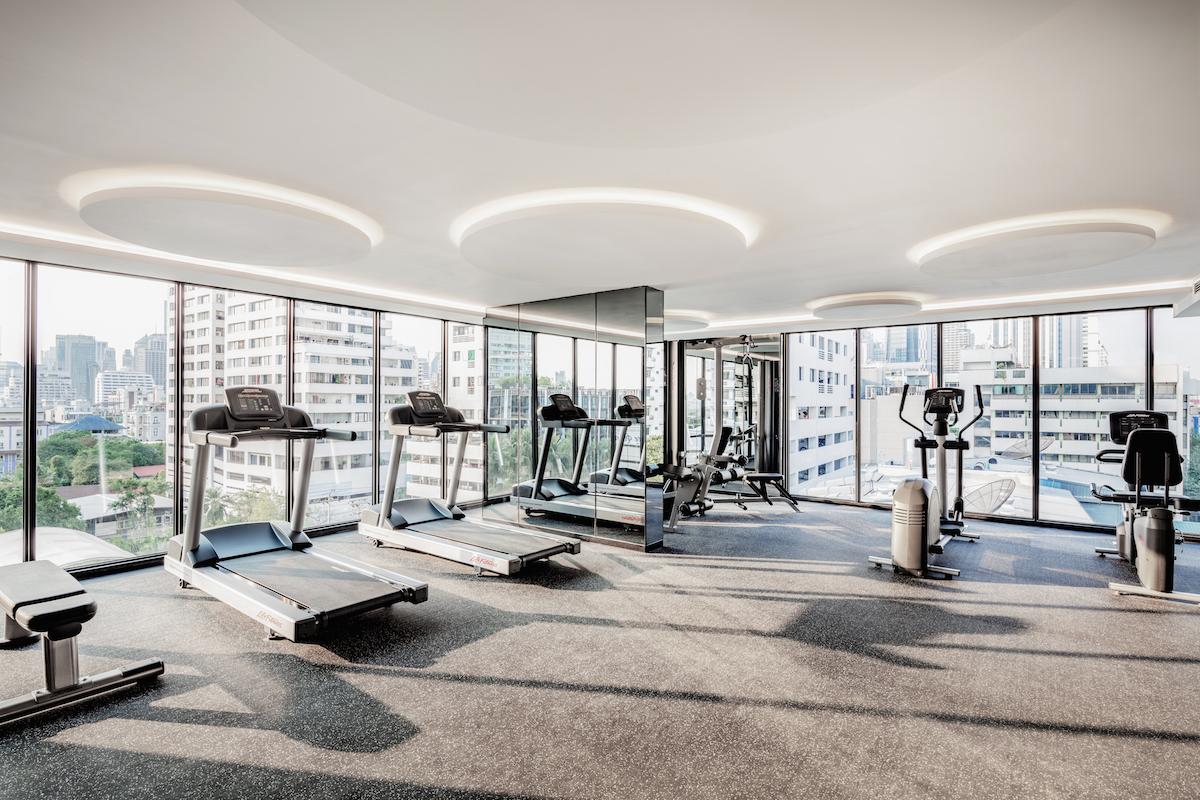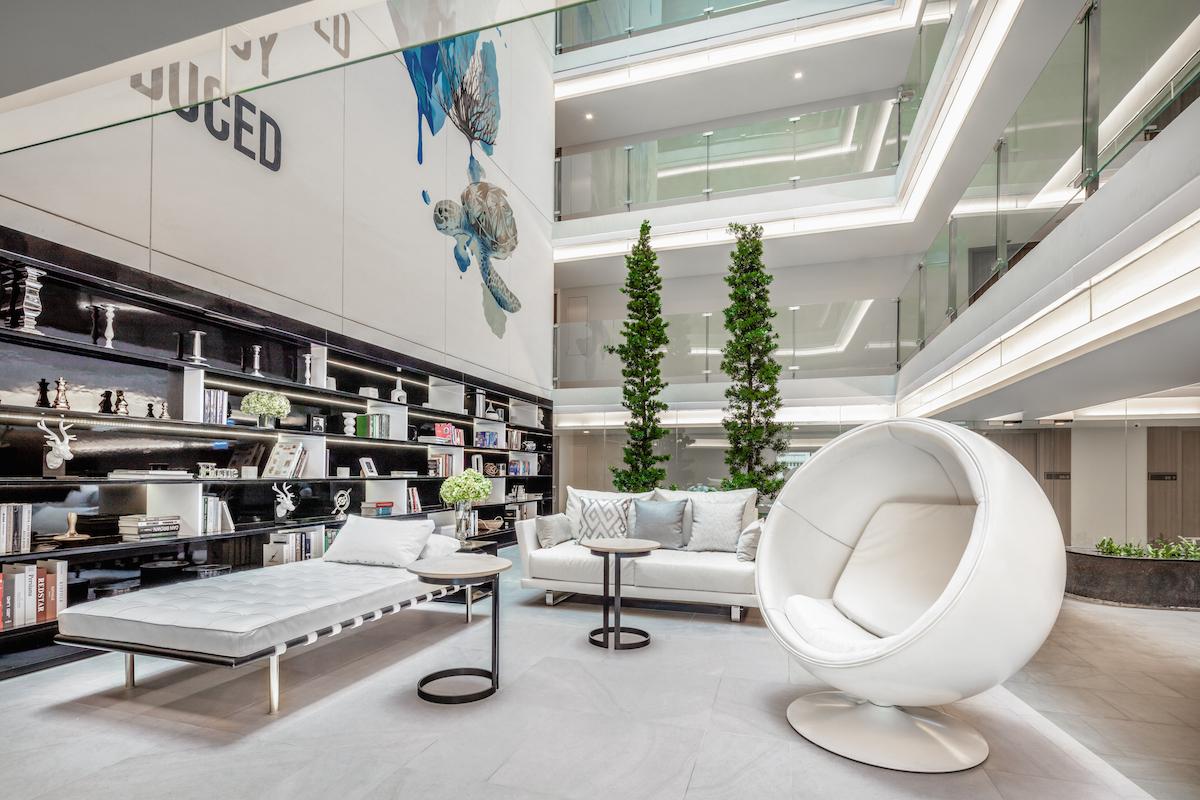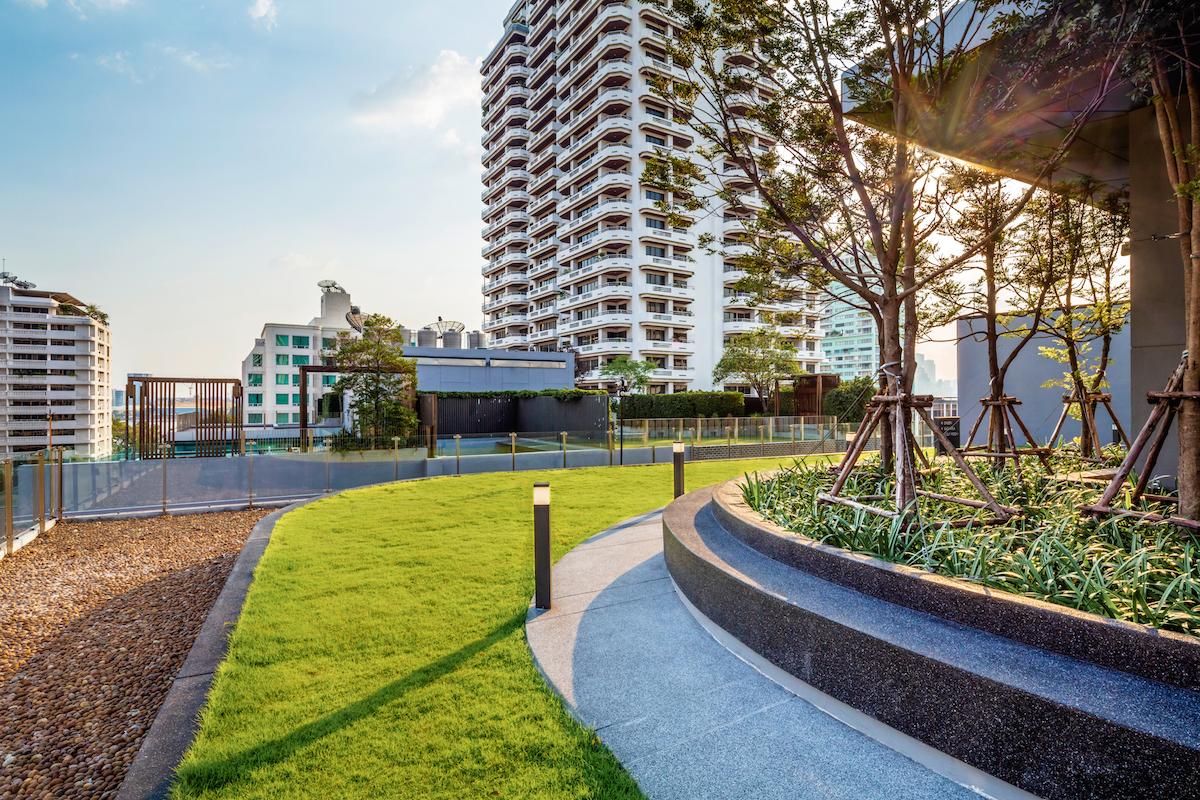 Condominium Common Areas
Taking Care of "Common Areas" with "Common Expenses Fee"
Condo residents enjoy all the benefits and luxurious of common areas and facilities, with that, they must share a responsibility of paying for common expenses fee – which will be used to cover the cost of maintaining these facilities and spaces in proper conditions; such as hiring a cleaning service, repairing or replacing damaged equipment, as well as covering the juristic person's administrative expenses.
However, the portion each owner must contribute is vary by the size of the units. Generally, the common expenses fee for a 1-3MB condo is around 30-40 Baht per square-meter. While the more high-end condo may reach a mere 50-80 Baht per square-meter. To sum up, the larger & fancier common areas, the higher maintaining cost.
Another key aspect of designing trendy common areas these days is how to develop new facilities that can response to everyone's needs from every walk of life – from babies to school boys, college girls, office people, and the retirees. It is the problem we need to find solution for – how to deliver convenience lifestyle as well as create a perfect living experience for everyone in a family, at the same time create an eco-friendly, sustainable, quality living together in the shared space.